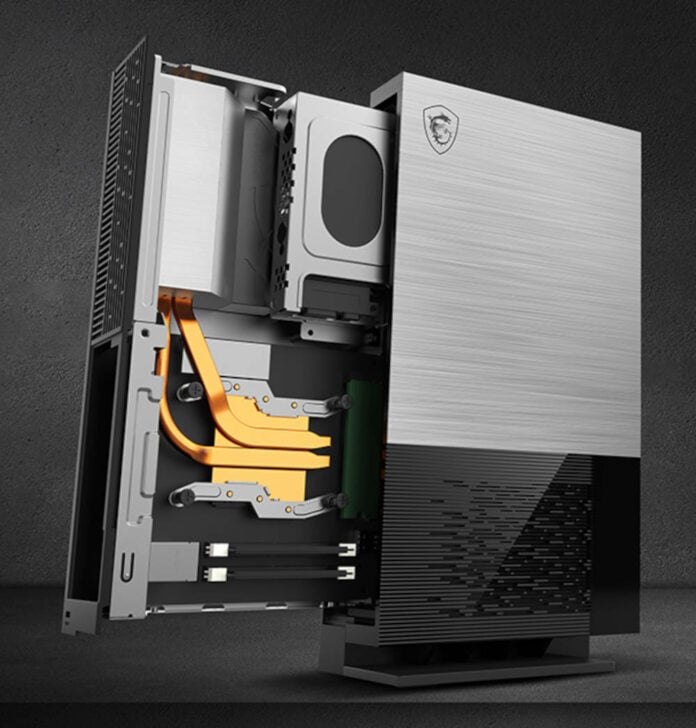 MSI has refreshed its PC line-up with the MAG Trident S 5M, focusing on cloud and Android gaming.
Unlike its predecessors, this model ditches high-power CPUs/GPUs in favour of AMD's APUs, with a choice between a Ryzen 3 5300G, a Ryzen 5 5600G or a Ryzen 7 5700G processor. Using OEM's B300 chipset, the motherboard can accommodate up to two 3200MHz DDR4 SODIMMs, for a total of 64GB capacity.
Graphics are managed by the outdated Vega iGPU, which is unfortunate knowing that AMD's next-gen APUs are getting a well-deserved upgrade thanks to a more powerful RDNA 2-based iGPU.
That said, MSI isn't planning for this PC to be used as a standalone, but more like a hybrid of sorts. By focusing on cloud gaming in addition to the built-in Android emulator (MSI APP Player), the main goal here is to take all calculations to the cloud and stream back the final result – or using it as an Android machine, whatever floats your boat.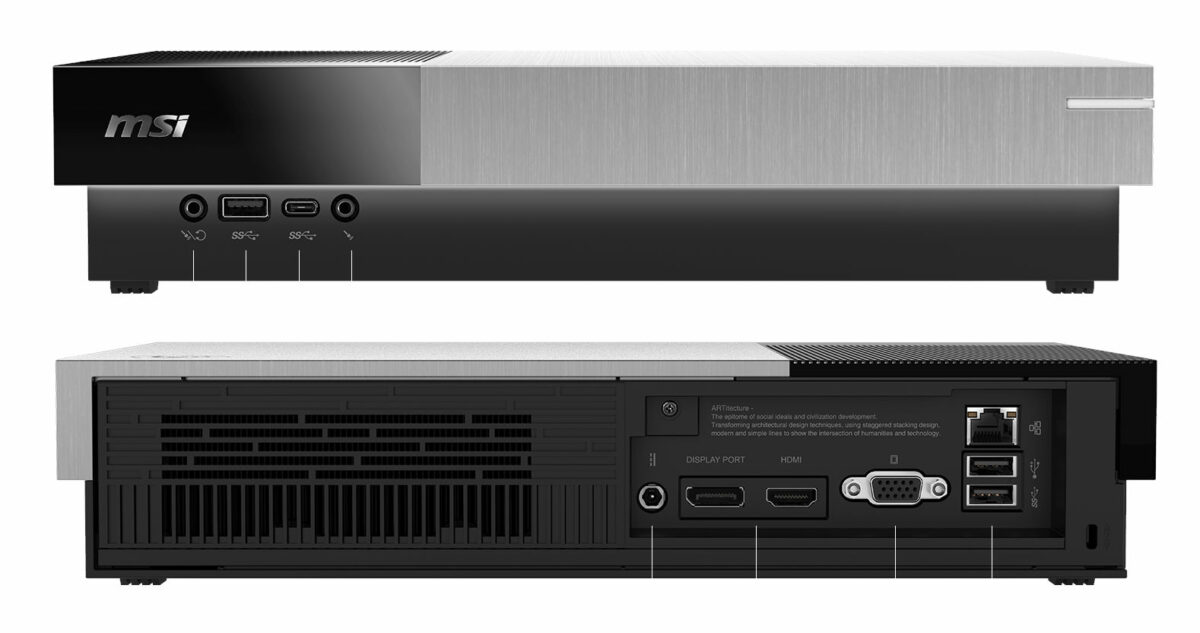 MSI should get some praise for making this 2.6-liter machine easily serviceable simply by unscrewing the motherboard's quick slot. Inside, we find two PCIe Gen 3 SSD slots plus a single 2.5in hard drive space, meaning storage will not be your limiting factor here. Also, choosing Windows 11 Home as the main operating system adds more flexibility, which is welcome.
To get those juicy pixels up to your screen, an HDMI 2.0, DP 1.4, and VGA are at your service, although it's a shame we still see new hardware without HDMI 2.1. Other I/O comes in the form of four USB ports (one of them is Type-C at 15W output), two audio jacks, GbE LAN plus Wi-Fi 5 and Bluetooth 4.2. Finally, power is delivered through the provided 120W adapter. A tidy system that suits myriad users.