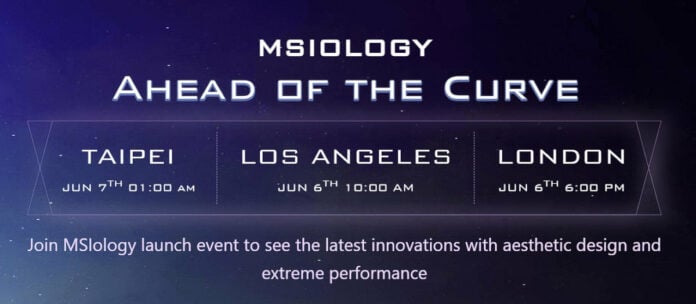 Computex 2022 kicked off on Monday with an introduction of Nvidia and AMD keynotes, most notably AMD unveiling Ryzen 7000, X670 AM5 motherboards and promising new Ryzen 6000-based laptops. MSI is also using opportunity to showcase a bevy of both new and existing products from its line-up.
The return of the Titan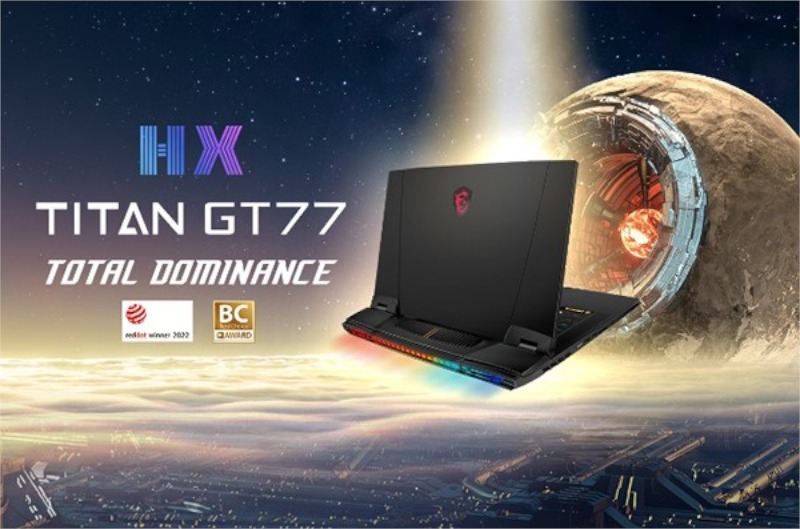 Heading the charge, the Titan GT77 gaming laptop will make an official debut at MSI's virtual event, MSIology: Ahead of the Curve, on June 7 at 18:00 UK time. The hardware manufacturer touts this laptop as a perfect gaming desktop replacement and save for mentioning Intel's latest 12th Gen Core HX CPU, no additional specifications are listed. It is also the winner of Computex 2022 Golden Choice Award and Red Dot winner. According to MSI, expect the new Titan GT77 to include "next level of performance, cooling as well as stunning features." We wait with bated breath.
Cloud Gaming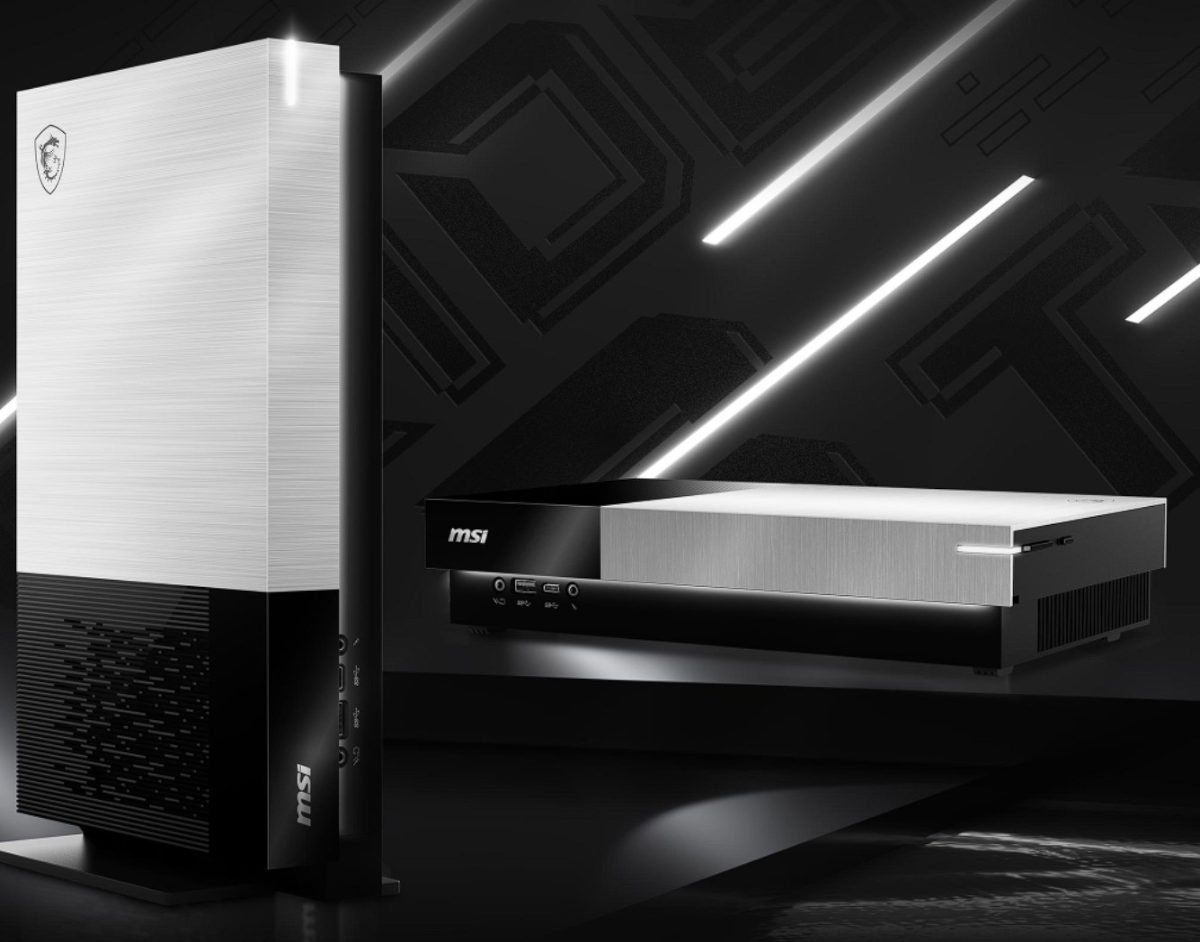 The MAG Trident S 5M will showcase MSI's couch gaming and cloud abilities. The overall design features a dual-tone black-and-brushed aluminium aesthetic in a compact 2.6-litre, easily upgradable, slide-out chassis. Featuring the tried-and-tested AMD Ryzen 7 APU, MSI claims to boost FPS by an additional 2.4 times when using FidelityFX Super Resolution technology. Does it remind you of a certain console?
Aimed at cloud and mobile gaming, the device features MSI's App Player and Game Stadium, its android emulator and custom UI gaming software designed specifically for the system. Sure looks good, doesn't it?
New monitor and AIO PC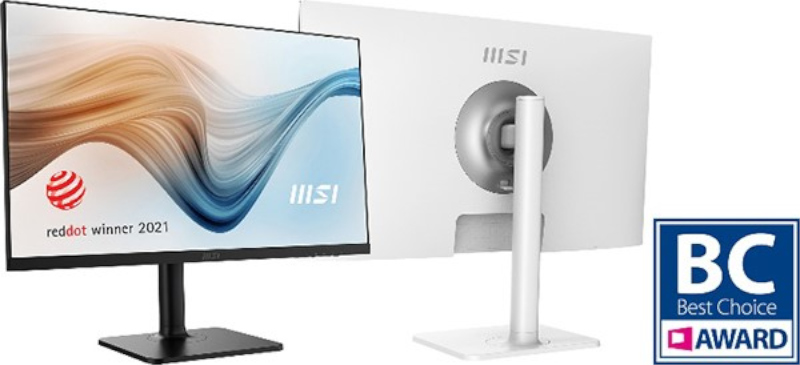 Monitors aimed at business and workspace environments are far and few between, though the Modern MD272 series focuses on eye care and ergonomics. MSI's Less Blue Light PRO and anti-flickering technology cutting down blue light emission and reducing eye strain. A four-way adjustable stand ensures for best viewing angles and is compatible with Type-C display output with 65W power delivery.
Two speakers are also included within the chassis, and the monitor supports a KVM switch for easily switching between multiple displays. An all-rounder that makes for an ideal and economic purchase from a business standpoint.
Additionally, MSI also has an all-in-one PC on the cards. We assume the Modern AM242 offers the same Modern series IPS panel and features MSI's Cloud Center software for easily backing up between local and mobile devices. A built in FHD webcam heads the front of the display, as well.
The Usual Suspects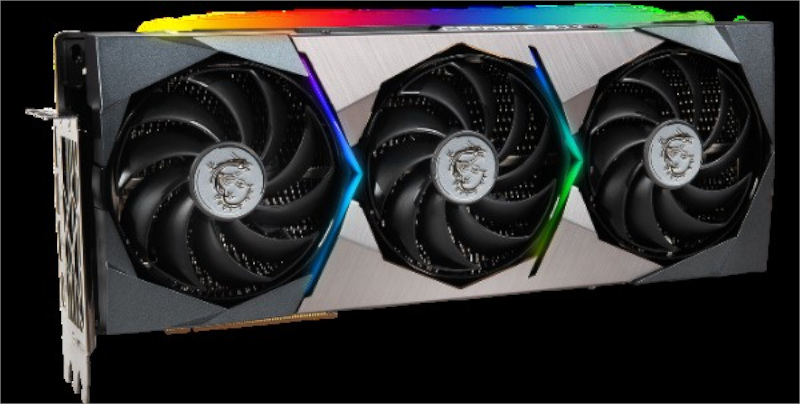 MSI plans to showcase its most powerful graphics cards at the show. The GeForce RTX 3090 Ti Suprim X and GeForce RTX 3090 Ti Gaming X Trio can be seen at the virtual event. On the storage front, MSI's Spatium M480 PCIe 4.0 NVMe 2TB Play SSD is capable of up to 7,000MB/s read speeds and compatible with both PC and PS5. Finally, a re-unveiling of sorts, the RadiX AXE6600 WiFi 6E tri-band gaming router touts seven high-speed channels on a low-interference frequency band for low-latency applications such as VR and competitive gaming.
Times and events MSI will feature in are listed below:
MSI @ Computex 2022 Online
Computex DigitalGo
Date: Tuesday, May 24 – Monday, June 6
Time: 10:00 AM – 10:00 PM (GMT +08:00)
Location: MSI@COMPUTEX DigitalGo

Computex Cyberworld
Starts now and 24/7
Location: MSI@COMPUTEX CYBERWORLD

MSIology: Ahead of the Curve
Date & Time: June 7, 01:00 AM TAIPEI (GMT +08:00)
June 6, 10:00 AM LOS ANGELES (GMT -07:00)
June 6, 18:00 PM LONDON (GMT +01:00)
Location: MSI YouTube