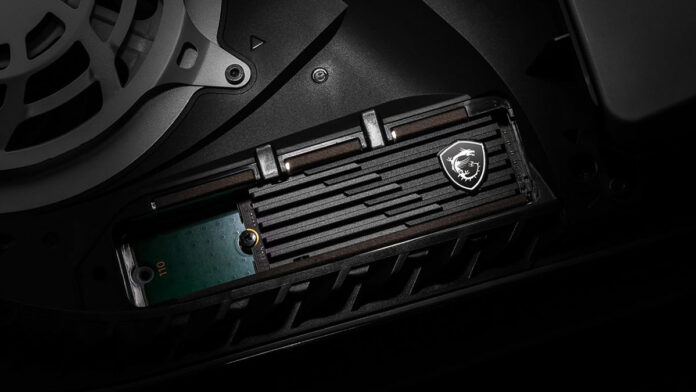 MSI has a new SSD aimed squarely at gamers looking to upgrade Sony's PlayStation 5 console.
Dubbed Spatium M480 Play, this tweaked variant of the existing Spatium M480 is an M.2 2280 NVMe SSD utilising Phison's E18 controller alongside 176-Layer TLC 3D NAND flash, allowing for capacities up to 4TB. Measuring 80.4 x 24 x 10.7mm dimensions, the drop adopts a PCIe Gen 4 NVMe interface ensuring compatibility with PS5 and PCs alike.
Four variants are available, 500GB, 1TB, 2TB and 4TB. The first two feature 512MB and 1GB of cache, respectively, while the larger drives have 2GB each. It is important to note that, like we mentioned in Corsair's MP600 Pro LPX article, capacities may show differently on your system depending on how space is calculated.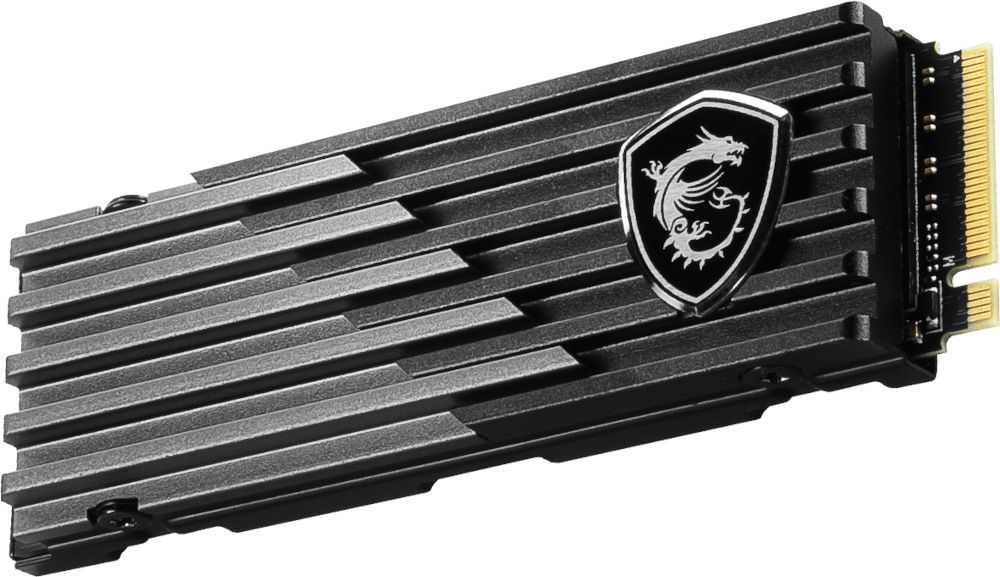 MSI doesn't disappoint in the speed department, at least on paper, with the manufacturer quoting sequential read speeds of up to 6,500MB/s for the 500GB model or 7,000MB/s for the other three. Write speeds come in at 2,850MB/s on the 500GB, 5,500MB/s on the 1TB, and 6,800MB/s for the remaining two.
A couple of things set the Play apart from regular Spatium M480 models. Firstly, MSI's console-orientated drive is offered in an attractive 4TB capacity – Spatium 480 had previously topped at out 2TB – and the aluminium heatsink you see in the picture is sized specifically to fit inside the PS5's tight confines.
As for durability, MSI advertises 350 TBW, 700 TBW, 1,400 TBW and 3,000 TBW (Terabytes Written), respectively, for each model, alongside up to 1,600,000 Hours MTBF (Mean Time Between Failure).
The Spatium M480 Play comes with a five-year warranty. Availability is penned for the coming weeks, with the 2TB drive expected to retail at $329.