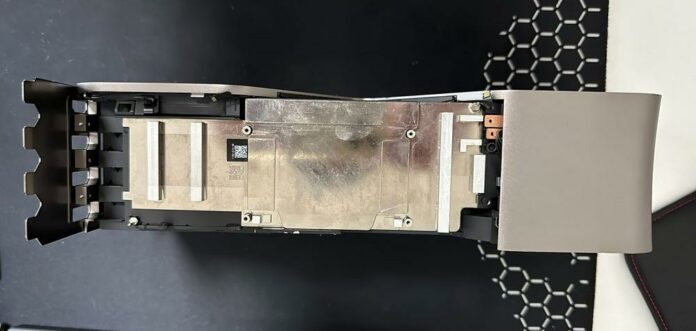 More pictures of the supposed RTX 4090 / Ti / Titan cooler have been shared, revealing a single 12VHPWR connector and an RTX 4090 marking.
First appeared back in January, this monster cooler has once again been snapped. In the pictures shared by @hms1193 and @ExperteVallah, we see the four-slot heatsink in all its glory, coupled with Nvidia's usual dual push / pull fan setup. From a glance, it wouldn't be surprising if this beast's weight exceeds 3kg – for reference, the regular RTX 4090 tips the scale at 2.18kg.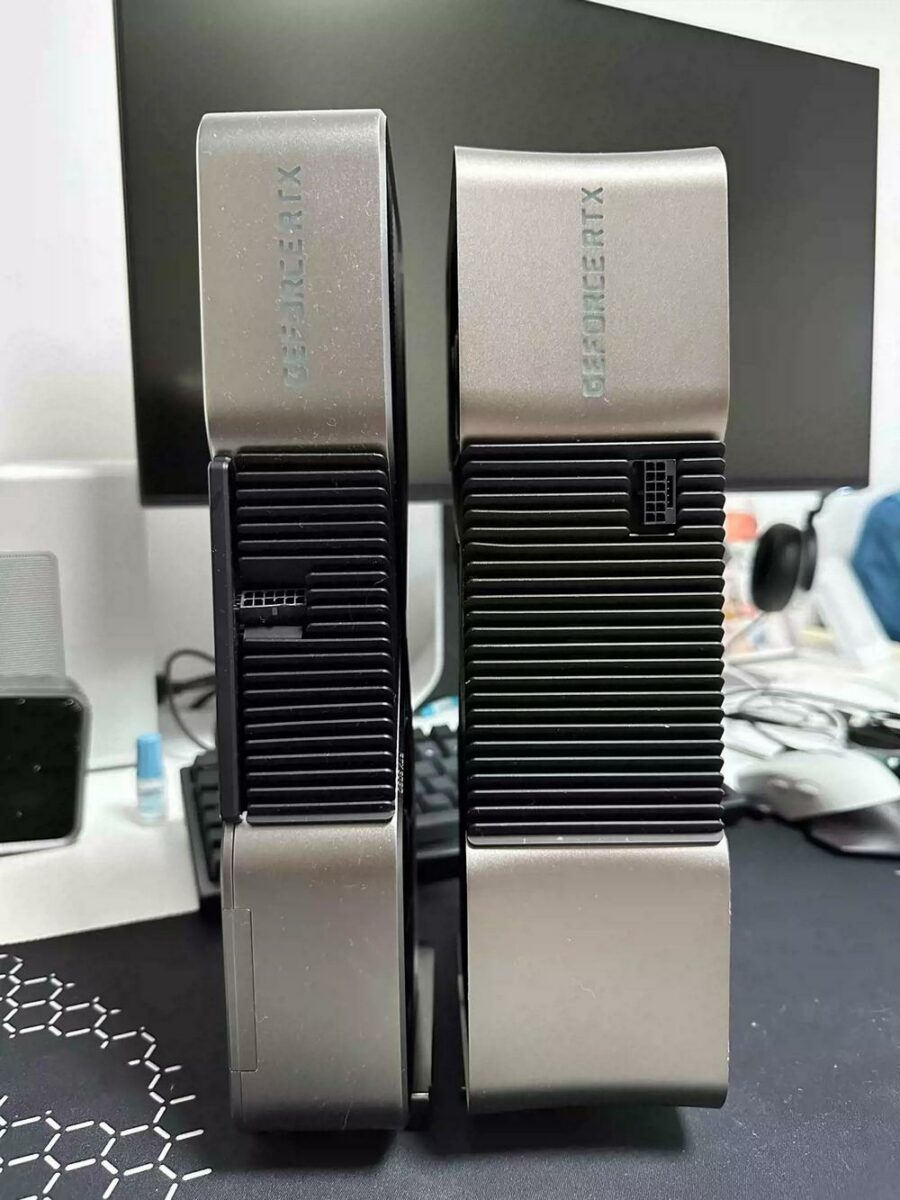 While some argue this quad-slot behemoth could only indicate an upcoming RTX 4090 Ti or Titan card, its shroud clearly states RTX 4090. So, does this mean it's an early cooler design, or is it meant for the full-fat Ada GPU? Maybe one day we will get an answer.
Looking at the video output openings, it seems the card was, or is expected, to carry three DisplayPort plus one HDMI. What is weird is that using the standard graphics cards layout, with the PCB parallel to the cooler, these four ports are stacked one on top of the other, which, as far as we can tell, has never been done on a graphics card. Also, we can't see any slit or spacing where the PCB would sit, sandwiched between the cooler.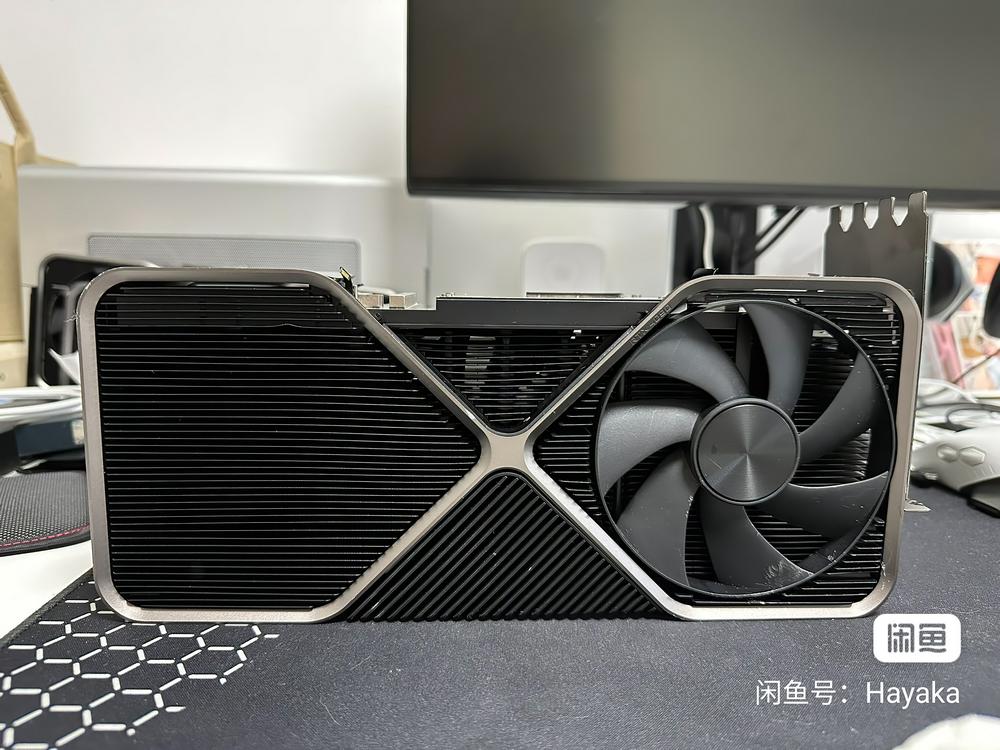 With that said, a unique-yet-not-impossible approach would situate the cooler vertically in a chassis with the PCB perpendicular to it. This would fix the presumed issue with the port stacking, while putting the GPU directly in front of what already seems like a cooler base plate that, interestingly, also features what resembles elevated memory and VRM contact areas. However, with this method, the card must be connected via a PCIe riser cable, as the PCB will be much lower than the primary PCIe slot.
In any case, this cooler design is fascinating both because of its sheer size and its shape. Hopefully, it turns out to be a real product ready for mass consumption by the well-heeled PC enthusiast.