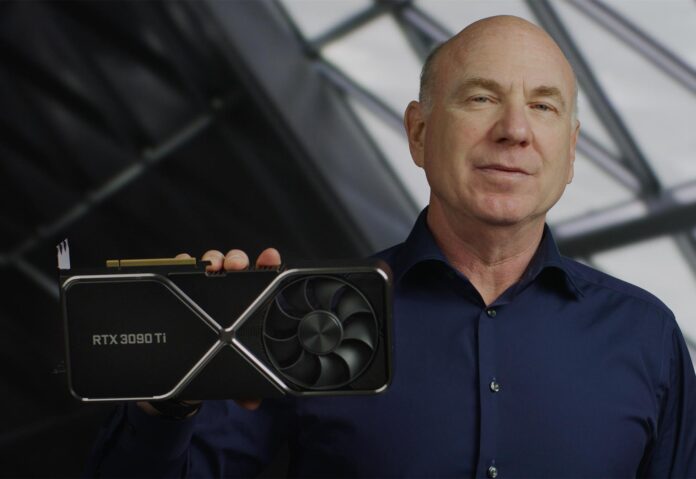 In a CES keynote dominated by laptops and automotive – two areas in which Nvidia is particularly strong in – lesser focus was placed on the humble desktop GPU.
Nevertheless, Team Green announced the GeForce RTX 3050, which represents the most cost-effective way of entering the Ampere-based fold for desktop cards. Starting at $249 (£239) and set to be on-shelf by January 27, the baby of the gaming RTX bunch is somewhat of a known quantity.
RTX 3050 actually made its debut on laptops first, way back in May last year, and the desktop version looks to use similar technology. We now know RTX 3050 desktop is home to 2,560 cores – the same as laptop RTX 3050 Ti – has a peak boost speed of 1.78GHz, and connects 8GB of GDDR6 memory, running at 14Gbps, across a 128-bit bus.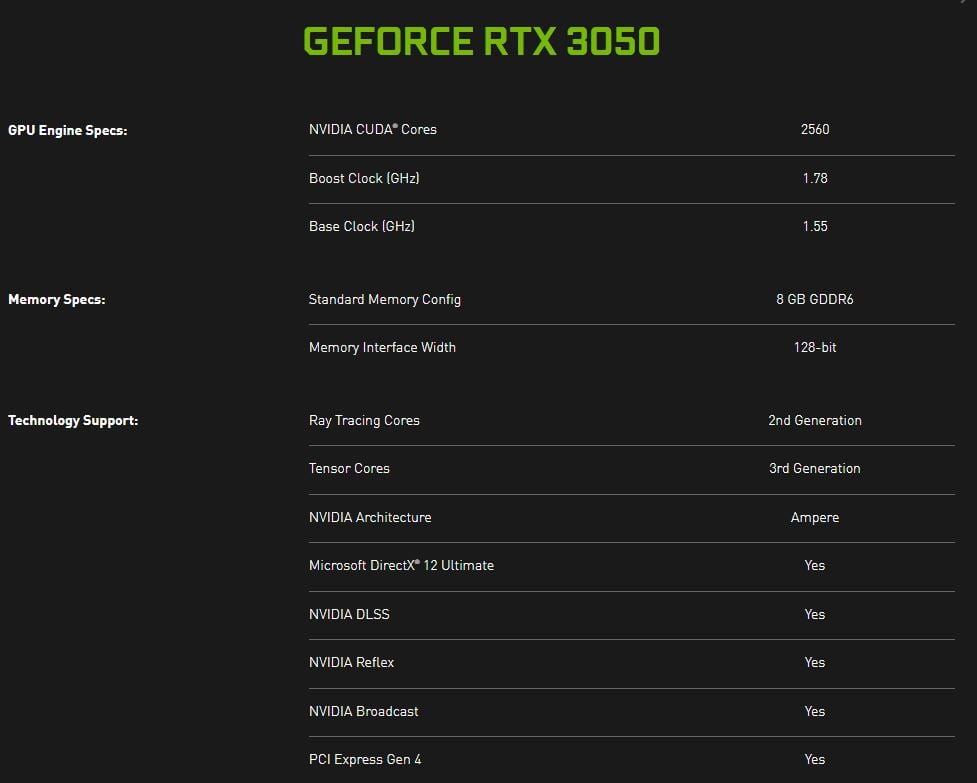 Graphics board power is slated at 130W and most partner cards will feature a single 8-pin connector to the PSU. It's doubtful Nvidia will build a Founders Edition model on this relatively low-end card.
The vital specifications put it some way behind the established RTX 3060, however, so this GPU is likely to be a good solution for gaming at FHD with quality levels turned up the high and, at a push, maximum on triple-A games.
Being part of the Ampere clan gives the RTX 3050 ray tracing smarts and the requisite Tensor cores for running Nvidia's DLSS framerate-boosting technology.
Like any release in recent times, stock issues will be the largest driver of price; let's hope against hope there is adequate supply come the end of the month.
RTX 3090 Ti makes a cameo appearance
The GeForce RTX 3090 has been the fastest consumer GPU to date. First available in September 2020, the £1,399 price has routinely been disregarded as stock shortages and serious interest from cryptominers have inflated price to, oftentimes, £2,500 on auction sites.
Unperturbed, Nvidia also announced, in very brief passing, the RTX 3090 Ti. This monster of a GPU heralds the full might of the Ampere GA102 architecture by harnessing the entire complement of 10,752 cores. Whilst the floorplan remains otherwise the same, Nvidia boosts the 24GB GDDR6X memory speed from the regular RTX 3090's 19.5Gbps to 21Gbps.
It's rumoured this upgrade in speeds and feeds is met by a boost in power budget, from 350W to 450W. Such loftiness encourages Nvidia and its partners to change the power connector(s). For example, the EVGA Kingpin Edition carries dual 12-pin connectors, which in addition to the PCIe slot, means comfortably over 1,000W is available to the board.
Expect the RTX 3090 Ti to run a maximum 10 per cent faster than its non-Ti namesake, and around 15 per cent quicker than the vastly cheaper RTX 3080 Ti.
No word on pricing or release date, and it's entirely reasonable to expect minute stock quantities of this ultra-high-end graphics card.