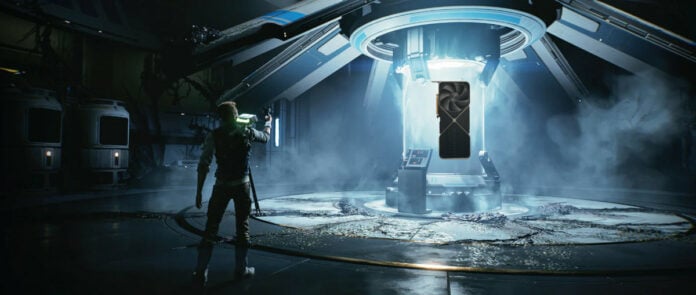 Nvidia just launched its latest GeForce 531.68 WHQL driver that promises to provide the best possible gaming experience for upcoming Star Wars: Jedi Survivor and Dead Island 2. Add various bug fixes and further optimisations for the latest GeForce RTX 4070 cards, and you'll find a neatly packaged quality-of-life update.
According to the release notes, there are also five newly validated G-Sync-compatible gaming monitors from AOC and Dell that should make for a smooth and stutter-free experience when mated with the latest RTX 40 Series cards. Starting to see a pattern here.
As for the hotly-anticipated titles, Star Wars: Jedi Survivor releases April 28 and is set five years after the events of Fallen Order, featuring the return of protagonist Cal Kestis and his BD-1. The series' game director promises stellar graphics with a central focus on ray tracing technology, cinema-style gameplay with large set pieces, and faster load times.
Meanwhile, Dead Island 2 lives again after an eight-year hiatus. Crossing the paths of many developers, and sitting in somewhat of a development limbo, the game has been fully realised and will finally launch in all its gory glory come April 21.
In addition, a few bugs and fixes have been added to the list, as well as duly noted issues that Nvidia is currently aware of. The list reads as follows:
Fixed Issues:
[Immortals Fenyx Rising] is randomly crashing to desktop after a driver update to 531.41
Shadowplay incorrectly getting engaged within EA Play application
[Counter Strike 2] Enabling Reflex may reduce performance
Open Issues:
Toggling HDR on and off in-game causes game stability issues when non-native
resolution is used.
Monitor may briefly flicker on waking from display sleep if DSR/DLDSR is enabled.
[Halo Wars 2] In-game foliage is larger than normal and displays constant flickering
Release 530 Driver for Windows, Version 531.68 RN-08399-531.68_v01 | 13
[GeForce RTX 4090] Watch Dogs 2 may display flickering when staring at the sky
Increase in DPC latency observed in Latencymon [3952556]
Applying GeForce Experience Freestyle filters cause games to crash [4008945]
Game Ready Driver 531.68 can be updated via GeForce Experience or downloaded here.