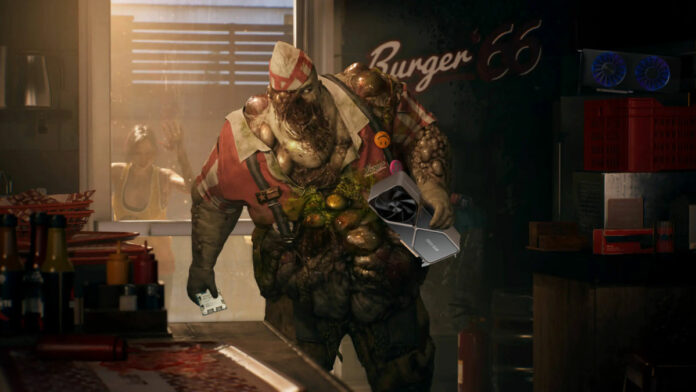 Dead Island 2 specs have been revealed, asking for reasonable power at low resolution / frame rates, but cranking requirements to eleven for the best experience.
Developed by Dambuster Studios, Dead Island 2 is a first-person zombie action game that is playable solo or in up to three-player co-op. The game has been in development for more than eight years, first announced in 2014. Over that period, it's moved between two different studios before finally reaching an acceptable level.
The game will be available on PS4, PS5, Xbox One, Xbox Series X/S and PC via the Epic Games Store. Other distribution platforms such as Steam should come later, after Epic's exclusivity deal ends.
Running Dead Island 2 on PC requires at least an Intel Core i7-7700HQ or AMD's FX-9590 CPUs alongside 10GB of memory and a Radeon RX 480 or a GeForce GTX 1060 to achieve 30fps at 1080p resolution. For the highest quality, you will need a Ryzen 9 7900X or a Core i7-13700K with 16GB of RAM and RX 6950 XT / RTX 3090. The game requires 70GB of disk space.
Note that if your machine isn't up to snuff, FSR 2 is available to elevate a bit of load and provide extra frames.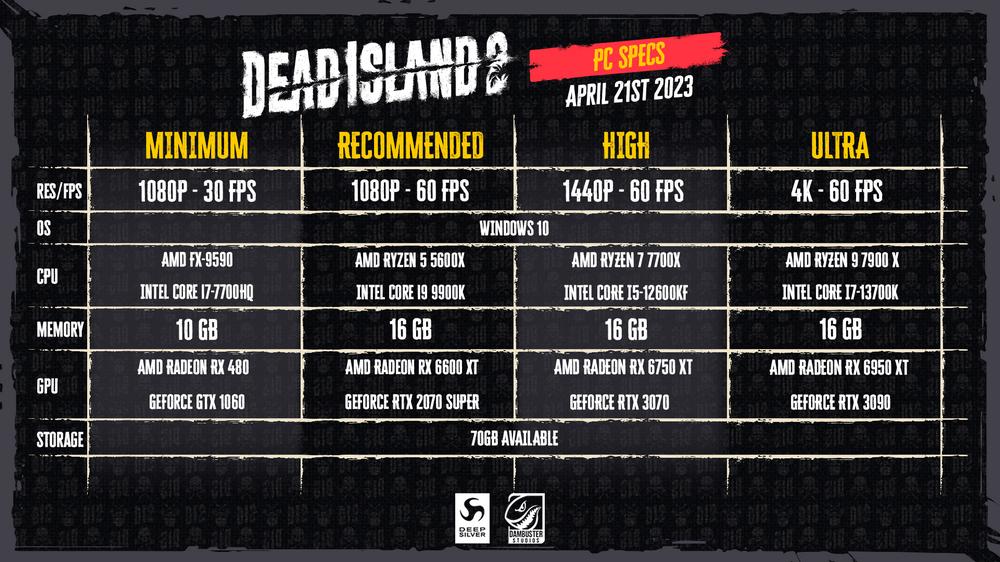 Unfortunately, this one won't scratch any Dying Light itch, as the game will not be an open-world adventure. Instead, the developer wants a linear experience with large zones to explore. From the available gameplay footage, Dead Island 2 seems to be rocking a similar play style as its predecessor, with a bunch of zombies awaiting to be smashed by the multitude of available weapons.
The best upgrade, in my opinion, will be the new FLESH system – short for Fully Locational Evisceration System for Humanoids – which allows precise body damage thanks to detailed anatomical reproduction, featuring correct layers of skin, fat, organs, and muscle, ready to be ripped away using a machete or grenade: delicious.
Many players are pinning big hopes on Dead Island 2, so we wish it all the best in delivering when released next week on April 21.