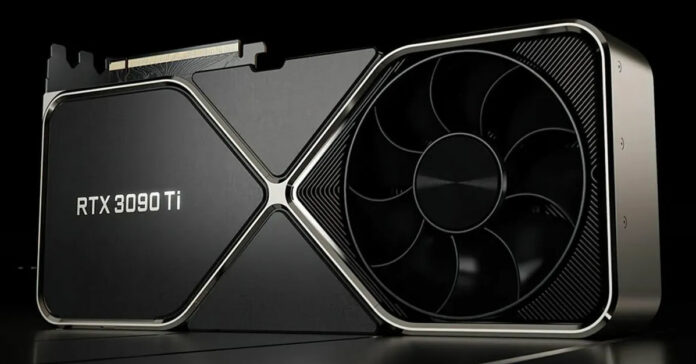 Have you ordered your 1.21-gigawatt power supply, Marty? Because Nvidia's RTX 3090 Ti reviews are out, and it is hungry!
If you haven't yet read any reviews, spoiler alert; the beast has a big belly requiring 500W to be satiated.
Knowing power doesn't disappear like magic, it must come out in some form, and wicking away heat is a problem faced by add-in card partners.
That is why in this digest we showcase some of the coolers used by different manufacturers, starting with the EVGA GeForce RTX 3090 Ti Kingpin Hybrid, cooled using a 360mm AIO.
Only AIOs are able to keep to a dual-slot form factor, and even then, the Kingpin hybrid is much taller than the PCIe bracket.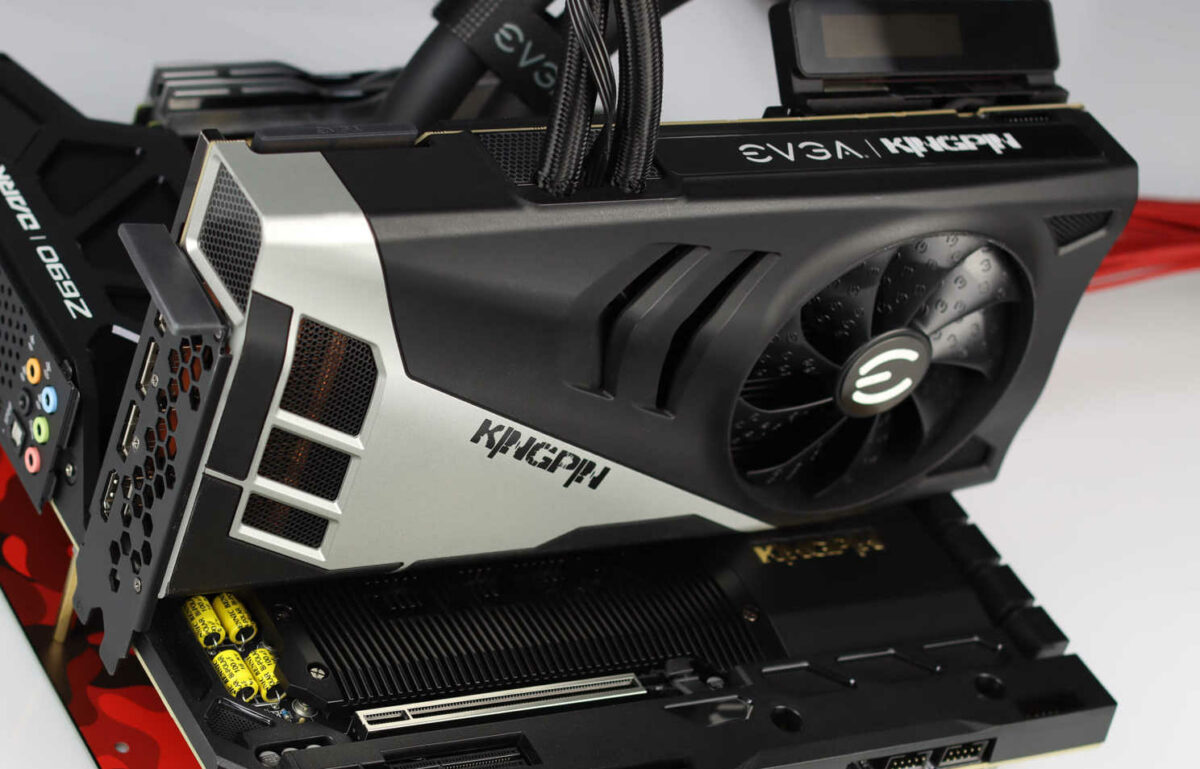 Galax, as usual, employs its well-known HOF white colour scheme for the GeForce RTX 3090 Ti HOF OC LAB, featuring a triple-slot air-cooling system, with frequencies hitting up to 1,920MHz in performance mode at a whopping 516W TGP (Total Graphics Power).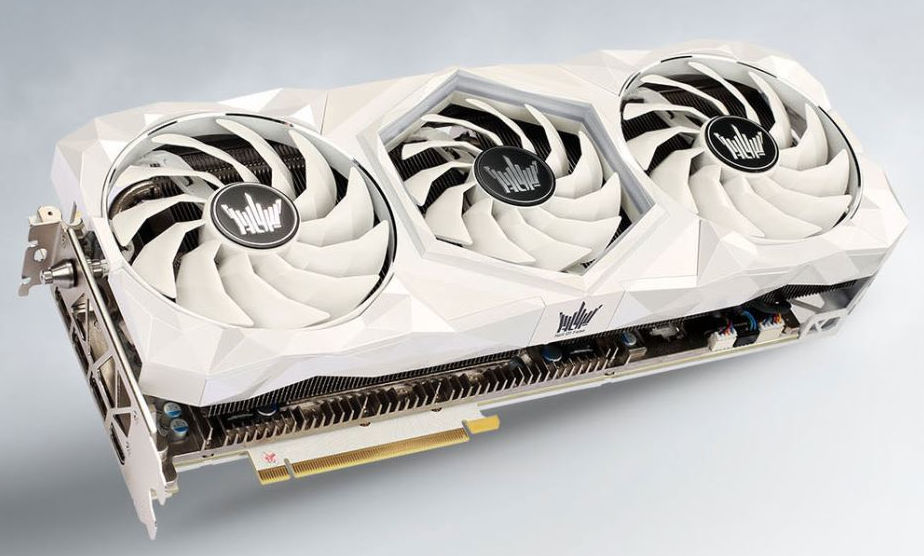 The MSI GeForce RTX 3090 Ti Suprim X shares aspects of previous Suprim X cards, but is bigger and heavier. Averaging 1,965MHz with a peak at 2,070MHz in Techpowerup's review, this 2kg+ beastie is a sight to behold. Notice use of the all-new 16-pin power connector?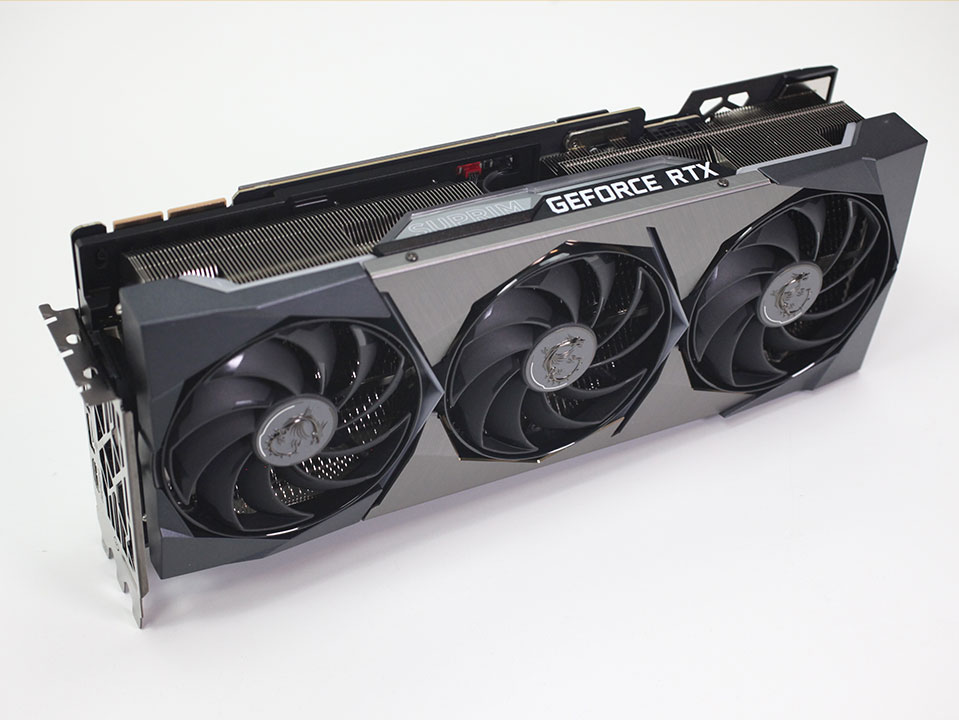 Palit's GeForce RTX 3090 Ti GameRock is also a three-slot card equipped with a diamond-looking shroud capable of displaying 90 per cent ARGB colours. It is also clocked a bit lower, at 1,890MHz.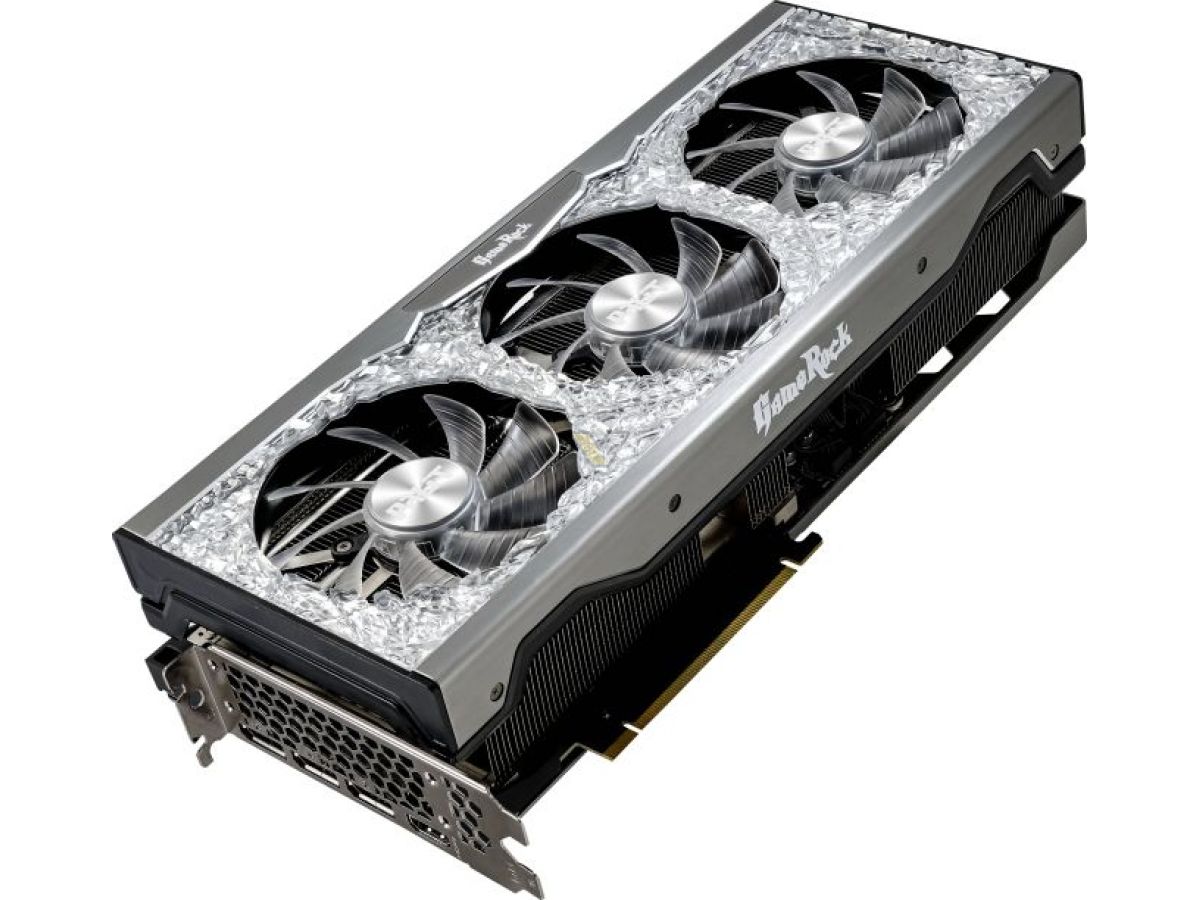 The GeForce RTX 3090 Ti iChill Frostbite and RTX 3090 Ti X3 OC are two leading cards from Inno3D. Where the former uses a waterblock to dissipate heat, the latter makes do with an industrial-looking triple-slot/triple-fan air cooler. TGP is north of 450W for the duo, as well.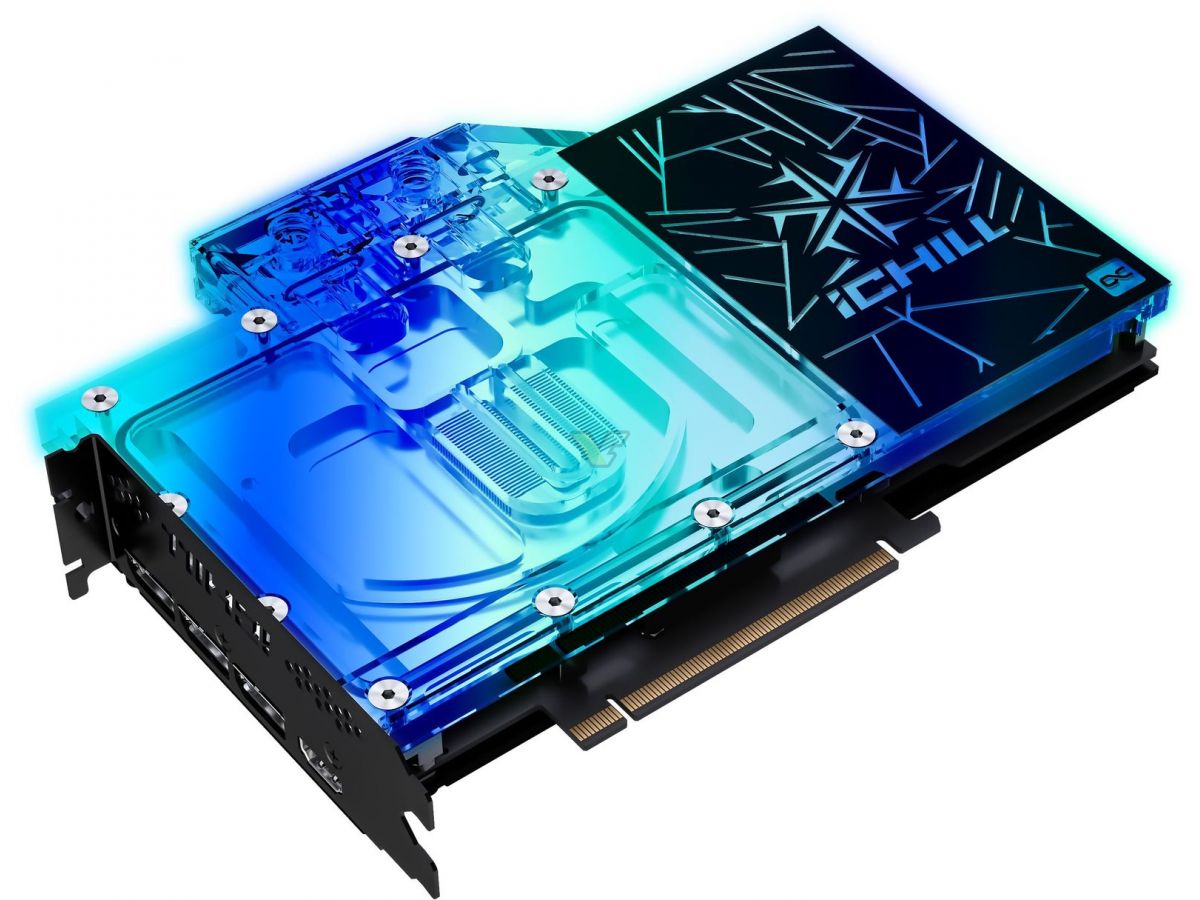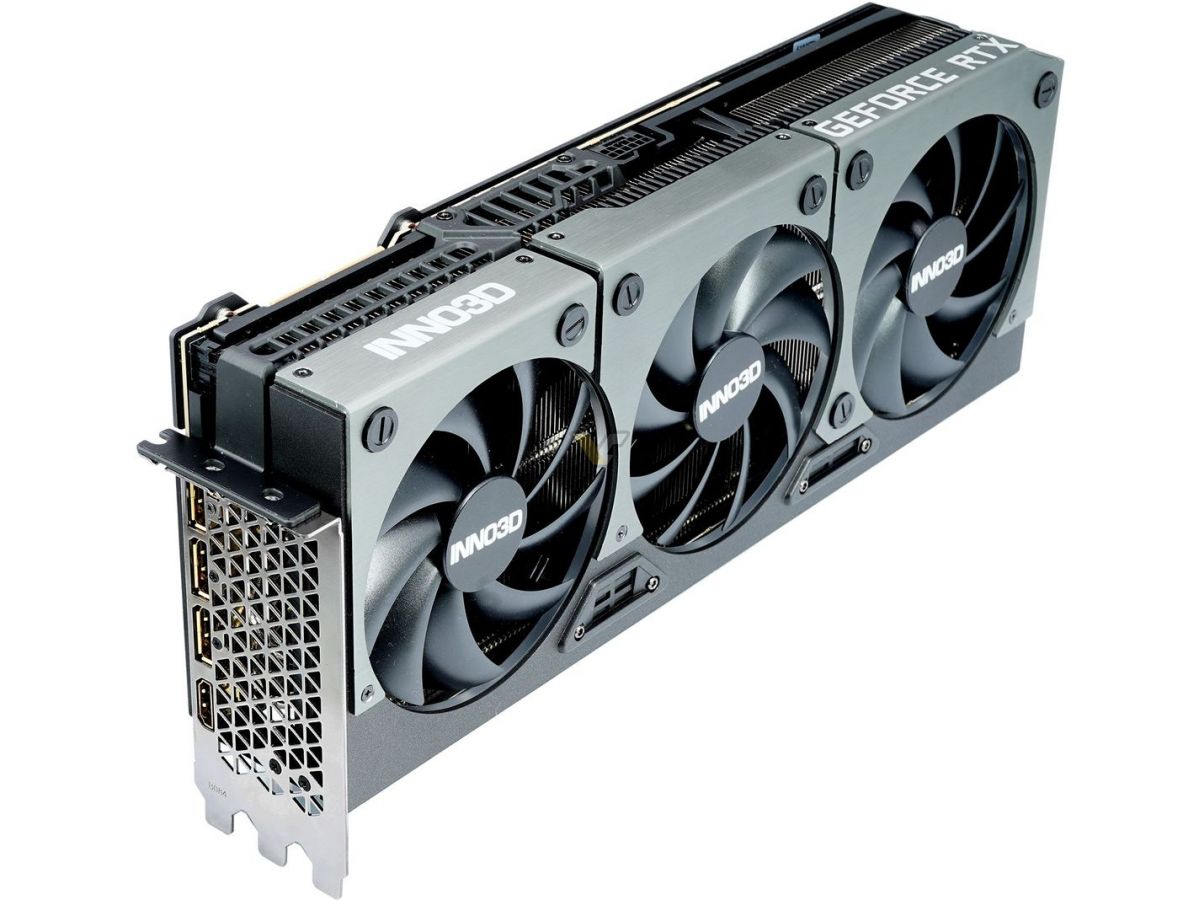 PNY's GeForce RTX 3090 Ti XLR8, on the other hand, has but simple RGB fans on top of a triple-wide heatsink. It also matches Nvidia's reference 1,860MHz frequency. Another card with the new power connector.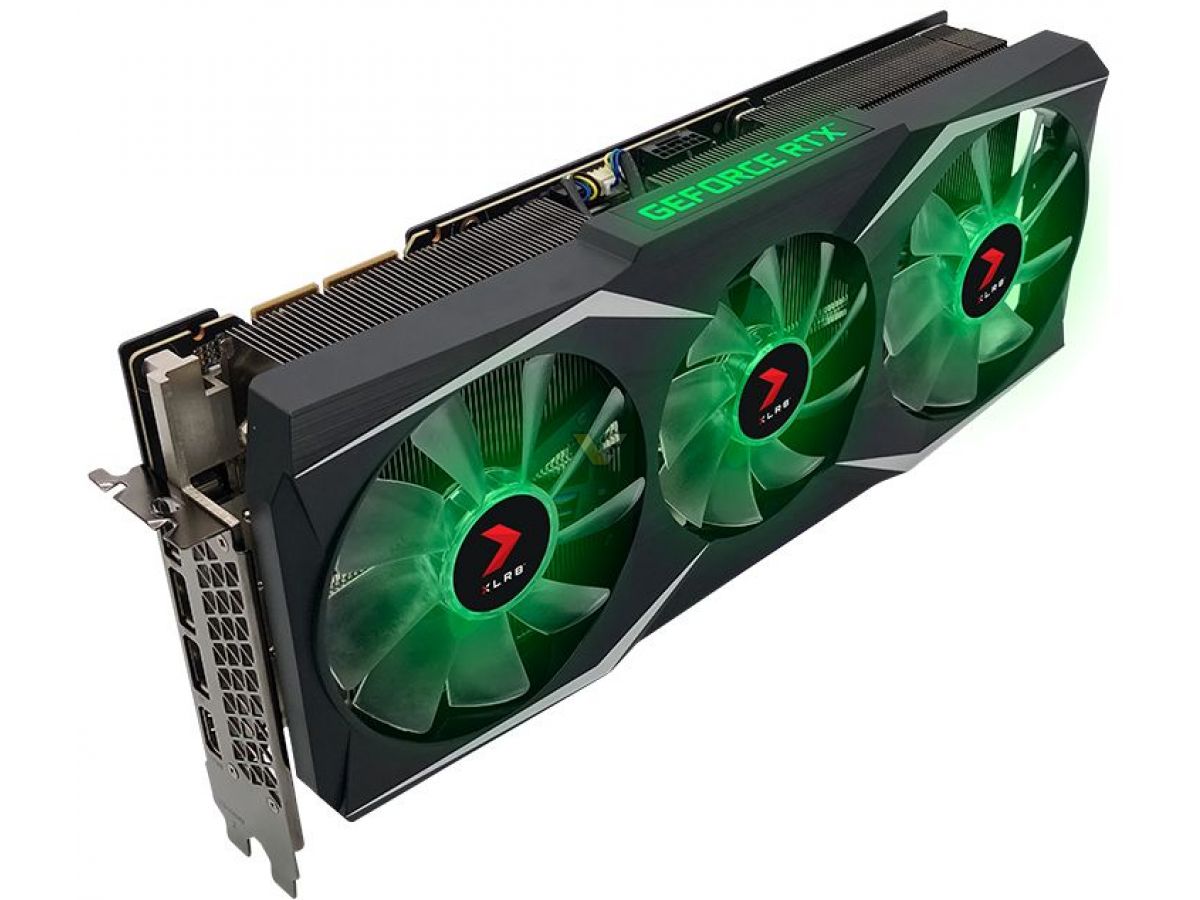 The Colorful iGame RTX 3090 Ti Vulcan is a smidge thicker at 3.5-slot, boosts up to 1,920MHz, and has the iGame display running at a 480×128 resolution. Like it or loathe it?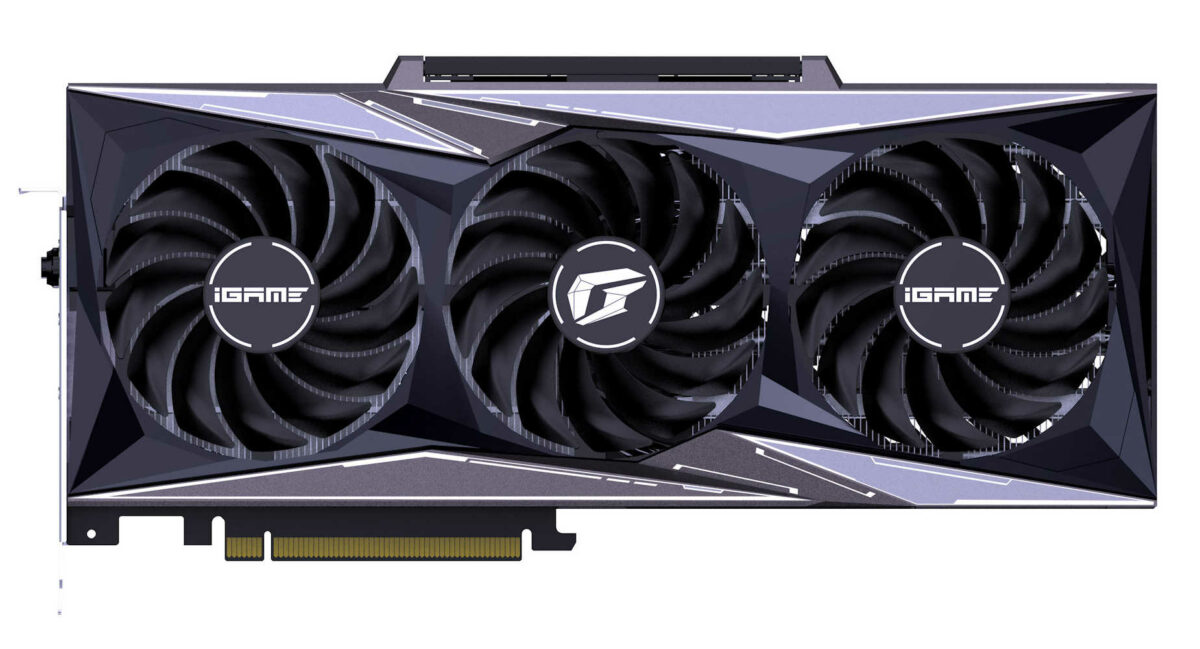 Asus's GeForce RTX 3090 Ti Strix LC is another AIO liquid-cooled card, employing a 240 mm radiator. If it were us, we'd opt for a liquid-cooled card as taming 500W with air is no easy task.
The Asus GeForce RTX 3090 Ti TUF has a 1,920MHz boost clock, 3.2-slot air cooler and three fans without any RGB bling. A card that puts function over form.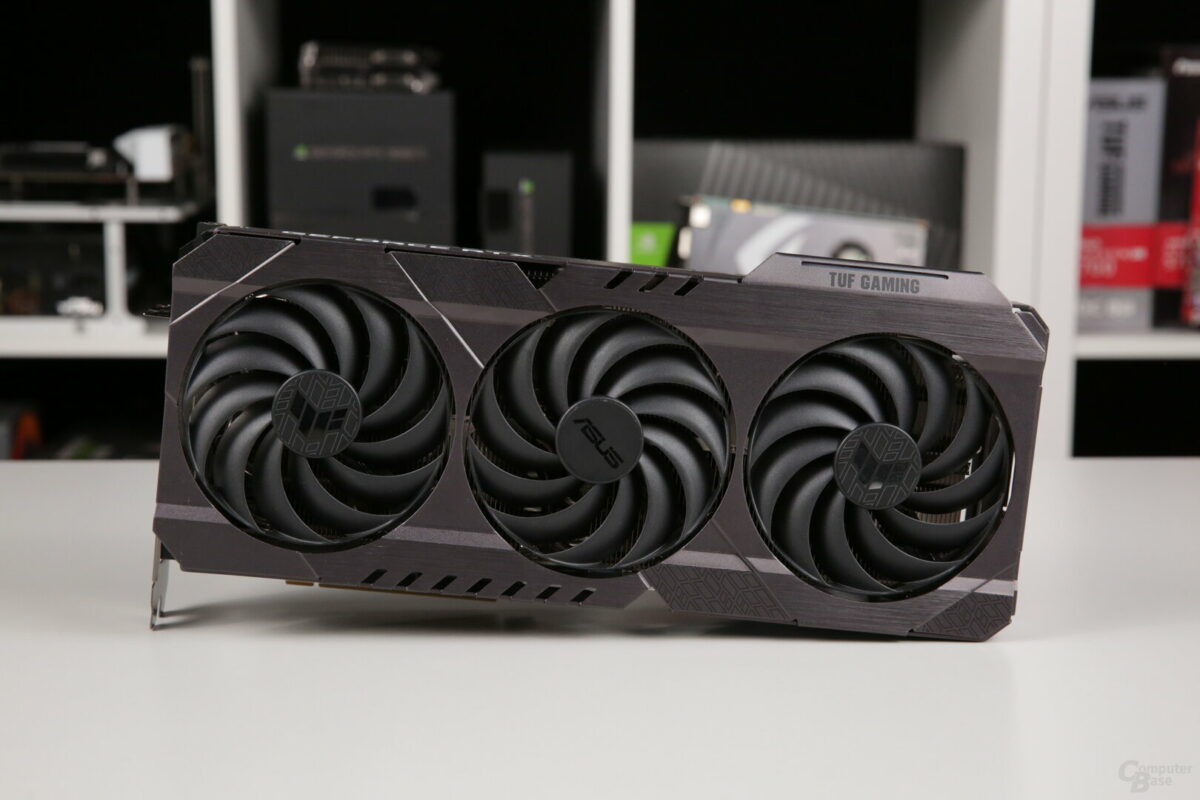 To close this list, why not take a glance at Zotac's GeForce RTX 3090 Ti Amp Extreme Holo, a long name for a long card (36.5cm).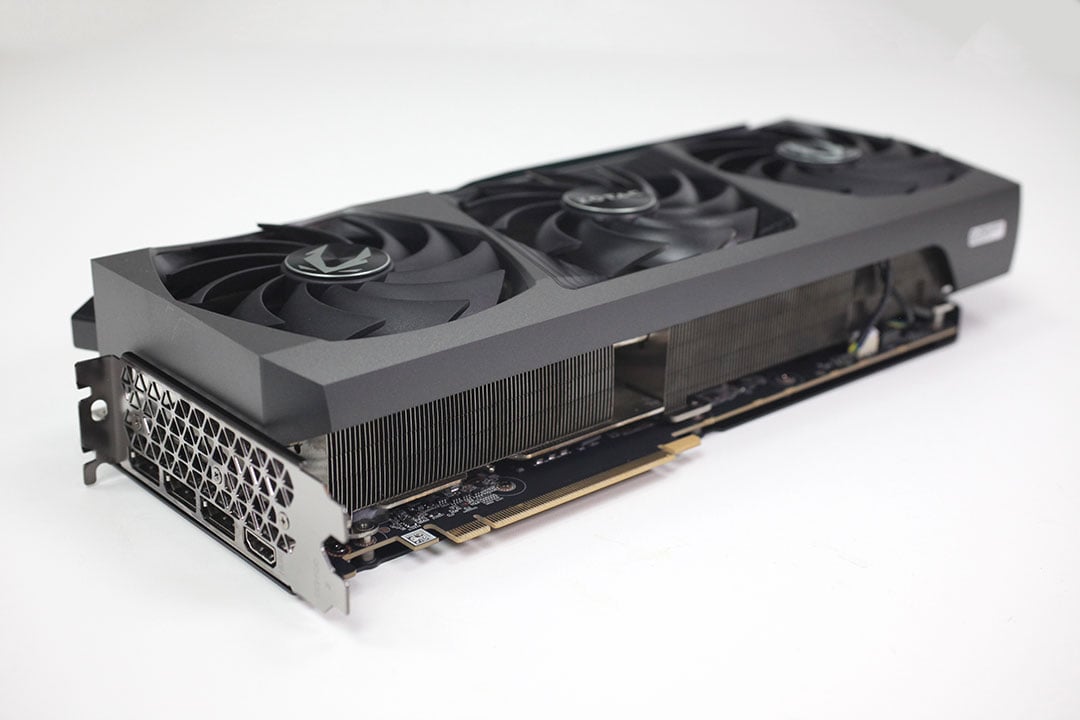 Quite the choice we have, if you ask me. All cards are available for pre-order at around £1,800 to £2,200, putting them 50 per cent more expensive than non-Ti models.