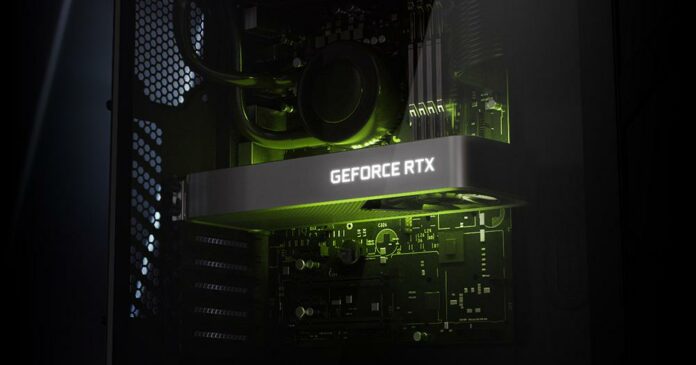 Nvidia is apparently planning to introduce the RTX 4070 graphics card sometime in April, if recently leaked documents are to be believed.
Without further details about specific dates or specs, the embargo form obtained by our colleagues at VideoCardz clearly shows the name of an RTX 4070 PG141 SKU 343, which is identical to SKU 344 and 345 shared by @kopite7kimi on Twitter. The latter talked about one Founders Edition plus two reference editions.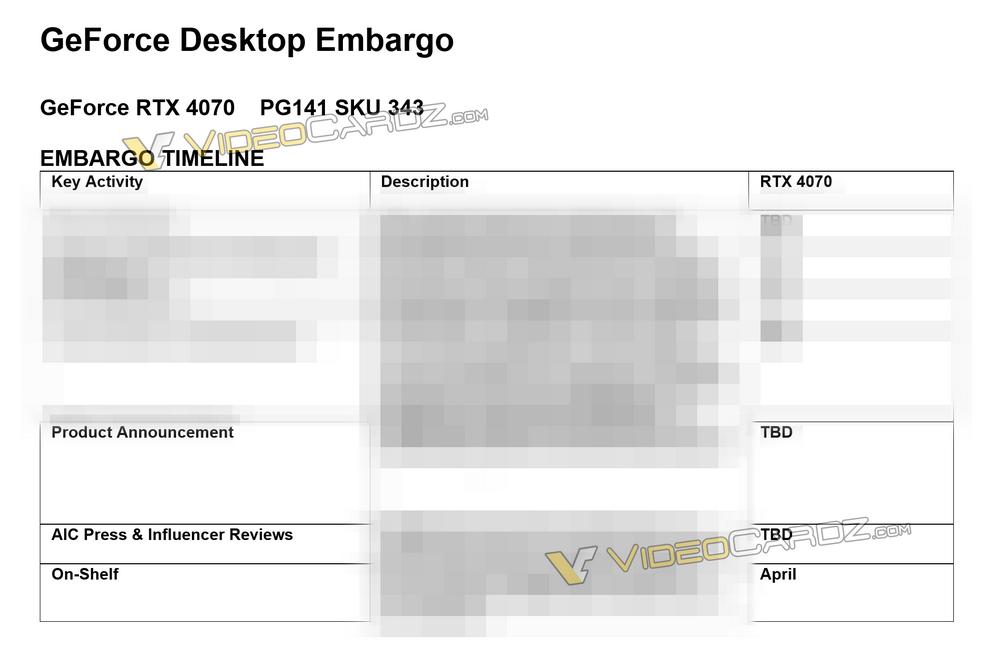 Seemingly scheduled for on-shelf availability in April 2023, the card will be a leaner interpretation of the AD104 GPU found inside the RTX 4070 Ti. According to the latest rumours, RTX 4070 is supposed to have 5,888 CUDA cores (23 per cent lower than RTX 4070 Ti) clocked at 1,920MHz base and 2,475MHz boost, alongside 12GB of GDDR6X memory running on a 192-bit bus for 504GB/s total bandwidth. The TGP is said to be 200W (29 per cent less than a Ti).
This is pure speculation, of course, but if we assume about 20 to 25 per cent performance loss compared to a Ti model, we can further assume pricing for the RTX 4070 somewhere between $500 to $600. And seeing how the RTX 4070 is still selling above its $799 MSRP, $600 or higher sounds more plausible.
Keep in mind these embargo dates could be switched at the last moment if Nvidia changed its mind for one reason or another. And as usual, take this with a pinch of salt.