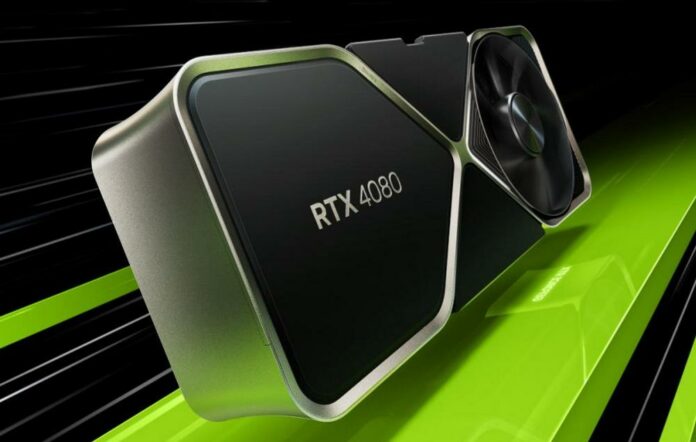 Arriving next week armed with an $1,199 price tag, Nvidia's second-rung 'Ada Lovelace' GeForce RTX 4080 16GB card is destined to mix it with upcoming AMD Radeon RX 7900 XTX and XT GPUs. It goes without saying the green team's latest GPU will be slower than monster RTX 4090, but now we have an idea of how much thanks to reliable leaker MEGAsizeGPU.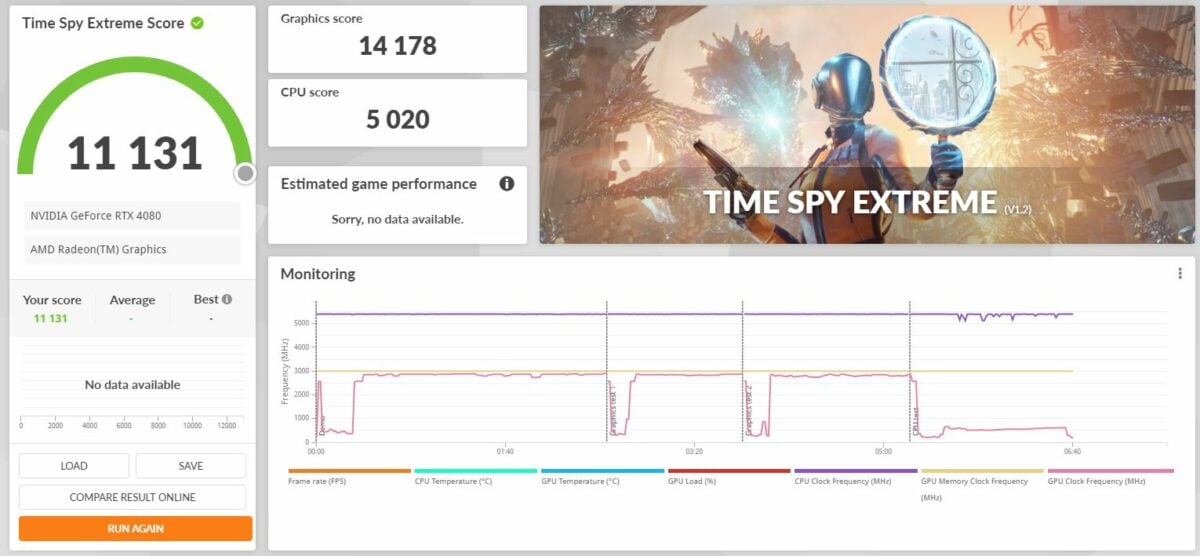 Run on an AMD system, the RTX 4080 posts a 3DMark Time Spy Extreme score of 11,131, with the card running at close to 3GHz most of the time, matching what head honcho RTX 4090 delivers from a frequency standpoint.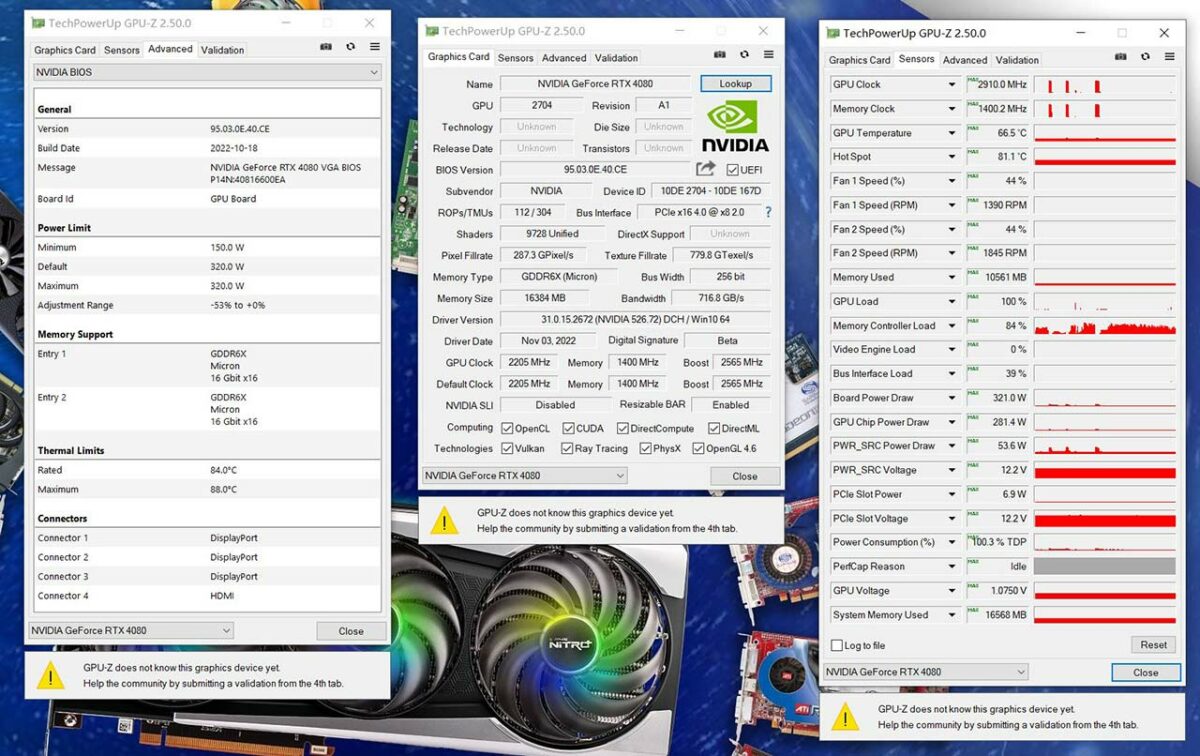 Plumbed with a 320W TGP and specified with a boost clock of 2,565MHz, the screenshots look genuine enough, though the card is most likely an overclocked variant from an add-in board partner.
Knowing a 3DMark Time Spy score in isolation is of academic interest until graphed up against the competition. We don't know where $999 Radeon RX 7900 XTX 24GB and $899 Radeon RX 7900 XT 20GB benchmark for obvious reasons – they're set to go on shelf December 13 – but we can put the posted score into our own graphs with the understanding that the RTX 4080 16GB number is sourced from a third-party… and all the provisos that entails.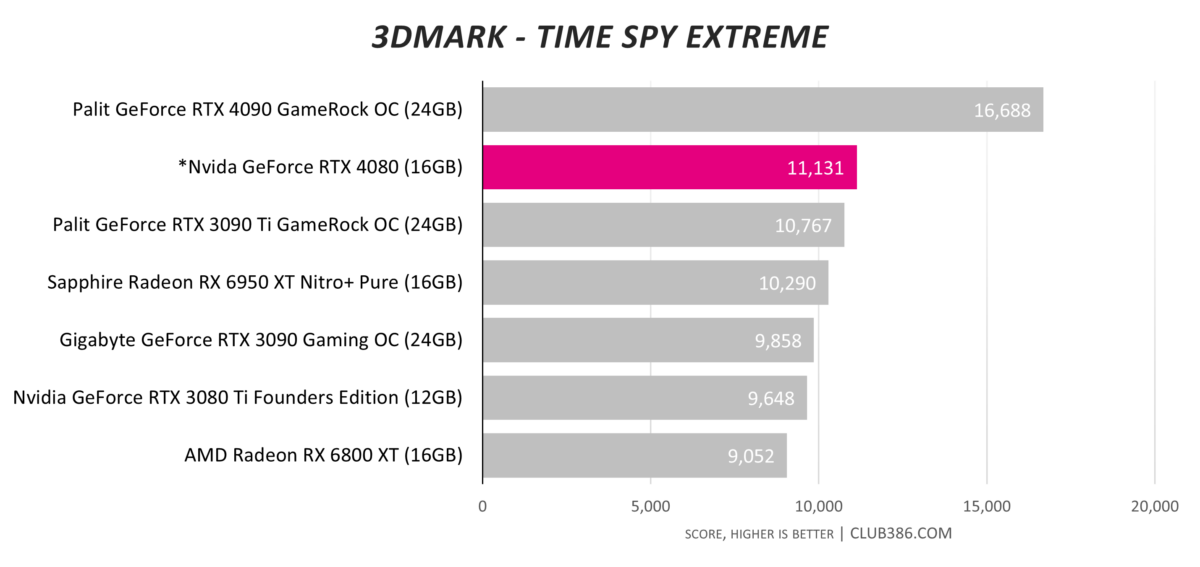 Coming in a little higher than RTX 3090 Ti, we previously imagined RTX 4080 16GB would score higher. Of course, this is a leaked benchmark result that may not be wholly indicative of actual performance on the latest drivers.
We expect the final score to be higher, perhaps closer to 12,500 on our test platform, and time will tell if RTX 4080 16GB has the rasterisation and ray-tracing chops to deal with AMD's looming RDNA 3 threat. Isn't it all very exciting?