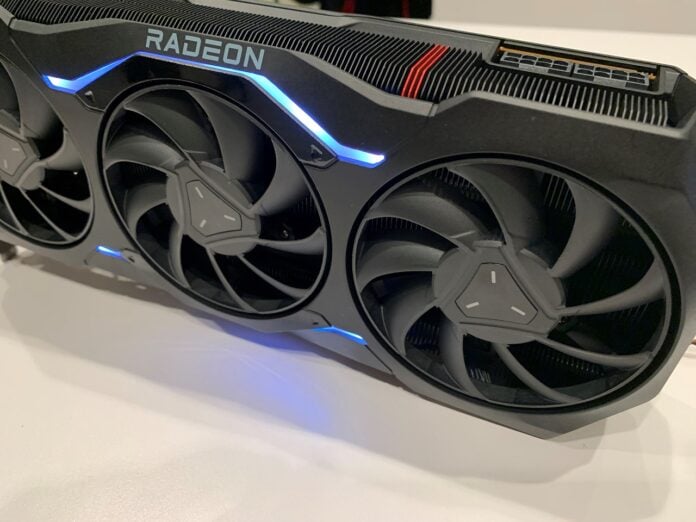 In a direct riposte to arch-rival Nvidia's pixel-bludgeoning GeForce RTX 40 Series GPUs, AMD has today announced formally unveiled RDNA 3-powered, chiplet-based Radeon 7900 XTX and XT graphics cards. Building on the last generation in every meaningful way, AMD metes outs impressive performance claims in the sub-$1,000 space.
Retail availability is set for December 13, but for now, appropriately whetting enthusiasts' appetites, we can reveal AMD's ambitions in the high-end GPU firmament. The chief performance protagonist is the Radeon RX 7900 XTX priced at $999. At the same time, a marginally less powerful card known as Radeon RX 7900 XT is set for an $899 retail price. Both Made By AMD (MBA) boards are to be augmented by third-party models from the usual roster of partners such as Sapphire, MSI, Asus, et al.
Knowing Nvidia has already set recommended pricing of $1,199 for upcoming RTX 4080 16GB and $1,599 attached to range-topping RTX 4090, it's clear AMD is going super-aggressive on price. "We're competing at $1,000 and below. That chip (RTX 4090) is in a segment of its own, and we're really happy with the $1,000 segment," said Scott Herkelman, SVP and General Manager of AMD's Graphics Business Unit in a post-keynote Q+A session held in Las Vegas.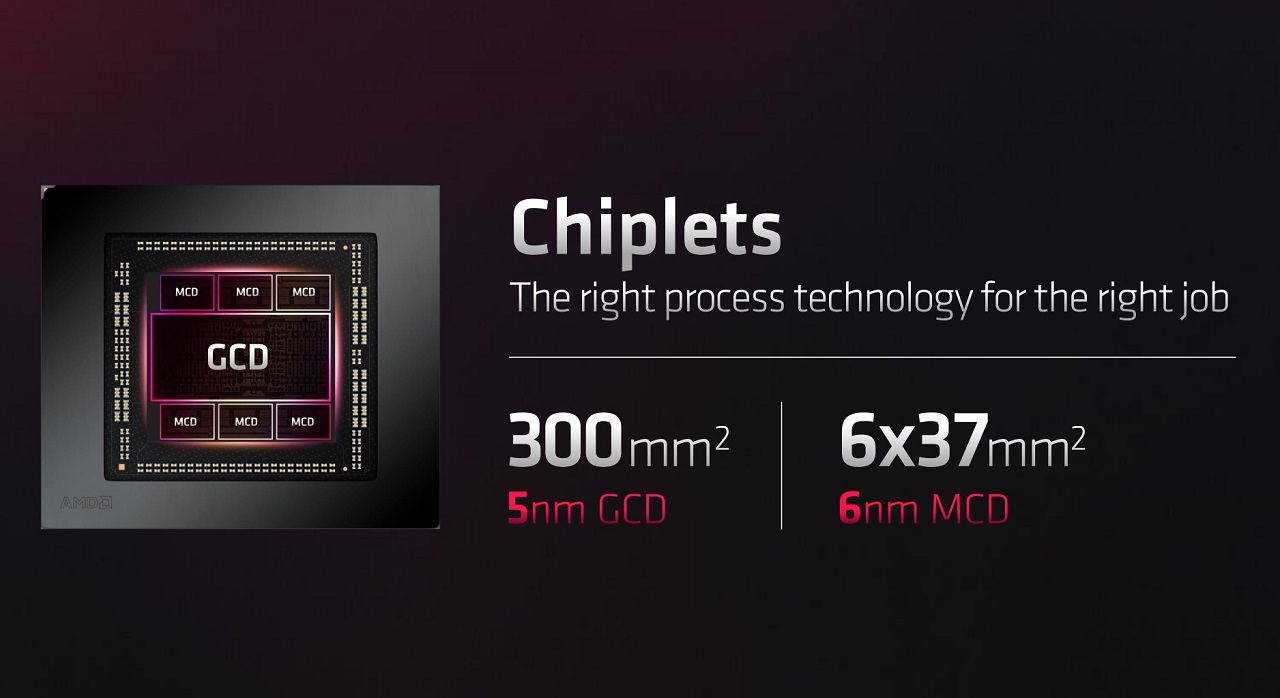 A large factor in AMD being able to go aggressive on pricing rests with the approach to building out both GPUs. Using the same chiplet-based philosophy that has worked so well for Ryzen CPUs in the past five years, AMD moves from a traditional monolithic GPU design to one featuring a central Graphics Compute Die (GCD) flanked by either five (RX 7900 XT) or six (RX 7900 XTX) working Memory Cache Dies (MCD).
By decoupling memory cache from cores and using different process nodes for each – 5nm GCD and 6nm MCD – one would expect higher yields than from a single die measuring the same cumulative 522mm2. About 14 per cent smaller than the AD102-300 employed by Nvidia on RTX 4090, AMD can be more sensitive to end-user cost.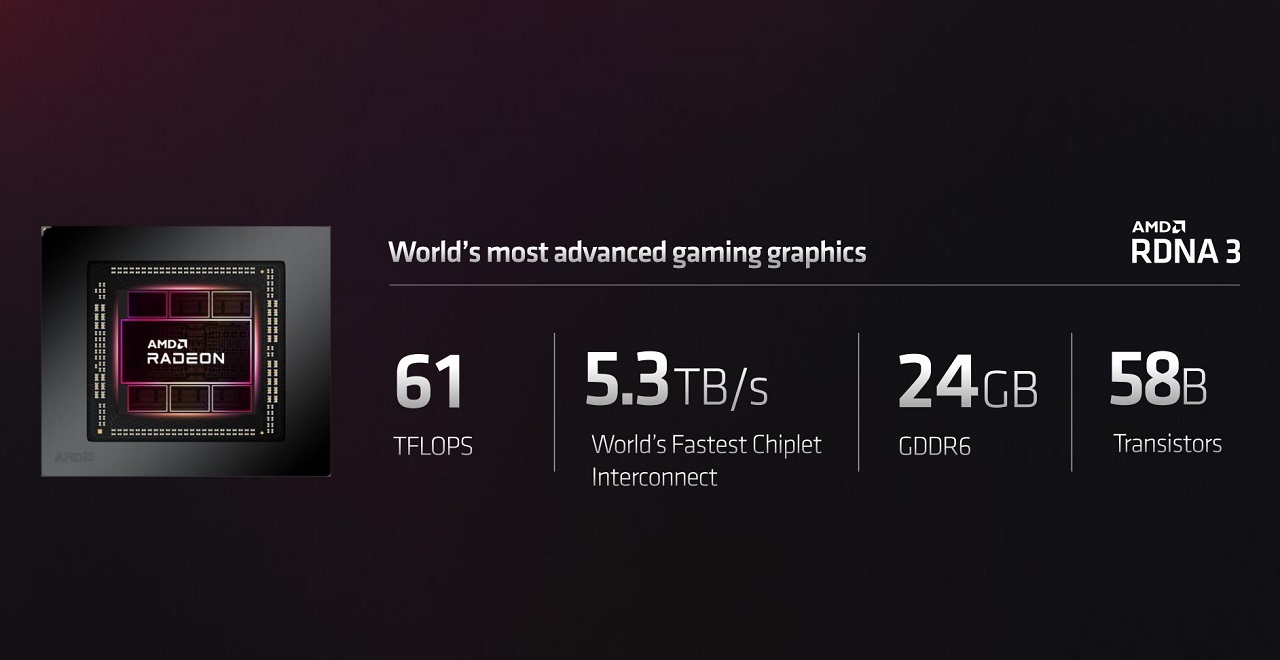 During the keynote presentation headed by CEO Dr. Lisa Su, AMD was coy about directly comparing its next-generation cards against Nvidia. There's good reason for that actually, as RTX 4090 is admittedly on a different performance plane and RTX 4080 16GB hasn't launched. The gen-on-gen Radeon gain is abundantly clear, however, with AMD citing peak 61TFLOPS of single-precision compute, a super-fast interconnect and 24GB of GDDR6 memory, all housed in a design accommodating a total 58bn transistors.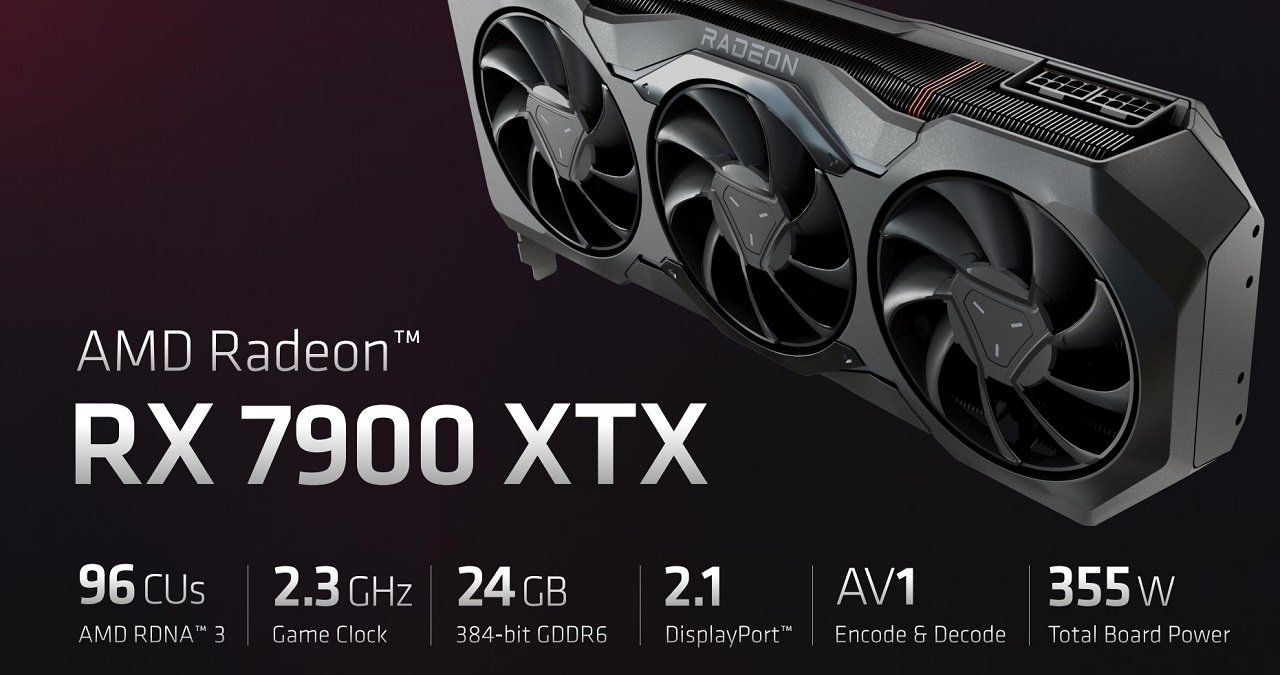 Drilling down on specifications, Radeon RX 7900 XTX carries 96 CUs composed of 64 dual-issue cores apiece. Doing the math leads to 6,144 shaders. A 2.3GHz game clock is relatively restrained, though with this RDNA 3 generation, AMD decouples the shader clock from traditional front-end clock, which runs at a faster 2.5GHz. This is done with a view of increasing power efficiency, according to AMD's Sam Naffziger.
The same power-saving notion is in evidence with card memory; the 24GB framebuffer uses regular GDDR6, not higher-performing, power-intensive GDDR6X. Run at a lofty 20Gbps via a 384-bit bus, there's 960GB/s on tap, before any bandwidth-saving Infinity Cache is factored into the equation. Speaking of which, AMD drops it from 128MB on RDNA 2 to 96MB this time around, though its effectiveness remains around the same, said Sam Naffziger. The sum of these efforts results in the top-line chip consuming a peak 355W in MBA form, but partners are free to ratchet up performance by pushing the architecture harder.
Taking an easy cheap shot at Nvidia, AMD is all aboard the DisplayPort 2.1 bandwagon that supports 8K165 or 4K480. The media engine is further bulked out by AV1 encode and decode capabilities.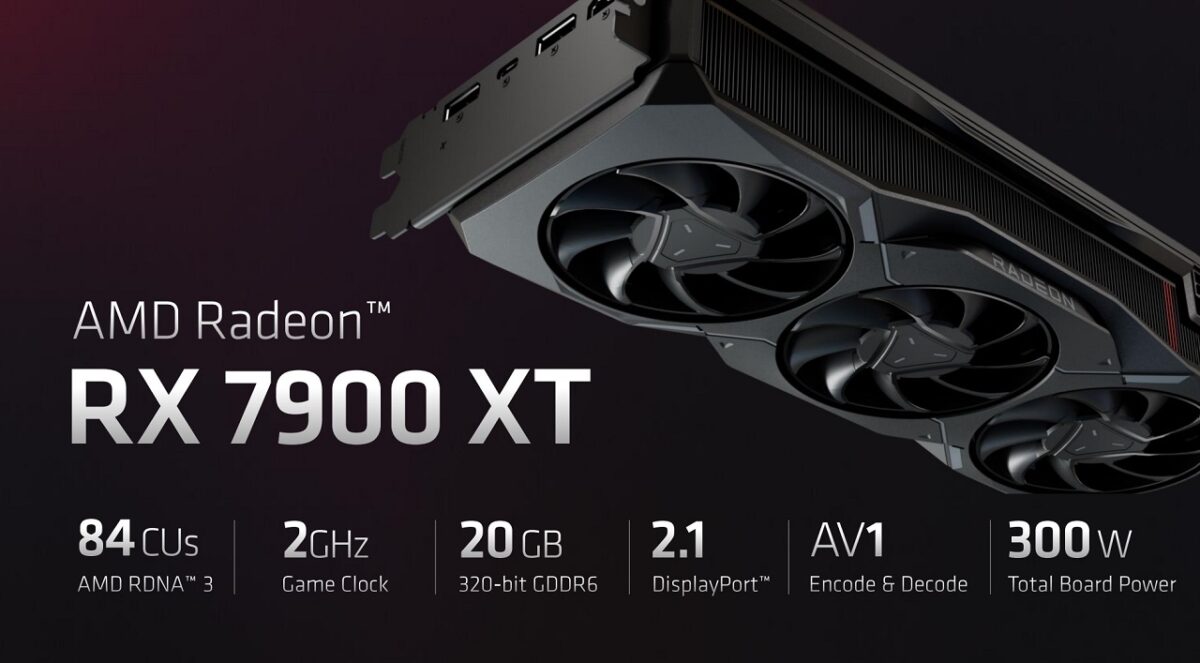 Switching gears down to the $899 Radeon RX 7900 XT shows obvious cuts in various performance facets. 84 CUs translates to 5,376 dual-issue shader cores, game clock ameliorates to 2GHz, and memory capacity and width are chopped to 20GB and 320 bits, respectively. There's no change in memory frequency, so expect around 800GB/s of bandwidth. Board power comes down to a slightly more manageable 300W, too.
Radeon RX 7900 XT is a hard sell at $899 when for 'only' $100 more the powerful RX 7900 XTX hoves into view. The problem is most acute for partners who build out custom RX 7900 XT OC designs costing, say, $999. Would you rather have one of those or an MBA RX 7900 XTX? The decision is simple for us; the latter wins all day long.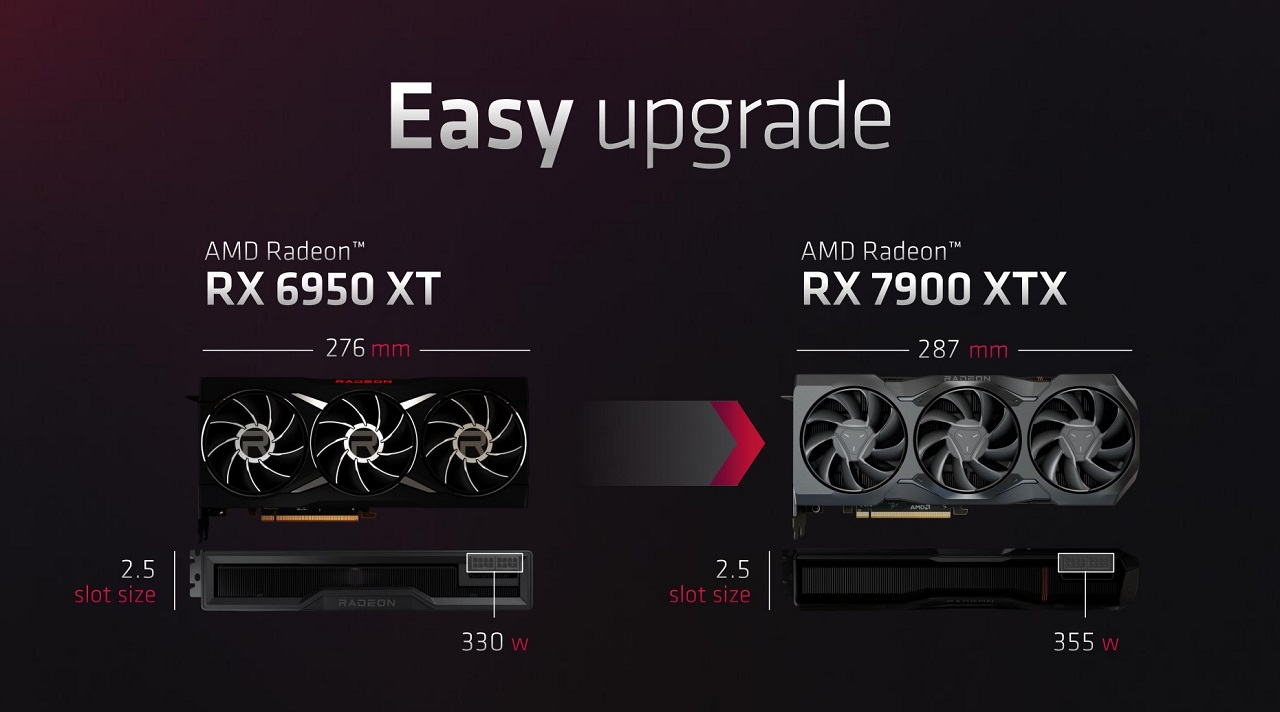 Going down this restrained power route has ancillary benefits not lost on AMD's marketing team. Citing a 2.5-slot form factor and reasonable lengths for MBA cards, both RDNA 3 champs use standard dual 8-pin power connectors. We guess no-one at graphics HQ likes Tina Turner's Disco Inferno.
The RDNA 3 architecture itself is not merely a scaled-up version of RDNA 2. AMD heralds a number of gains that are outside the remit of this article – wait for the in-depth review for those – but as a taster, there are now dual-issue shader cores as alluded to above, beefed-up raytracing smarts, and AI accelerators.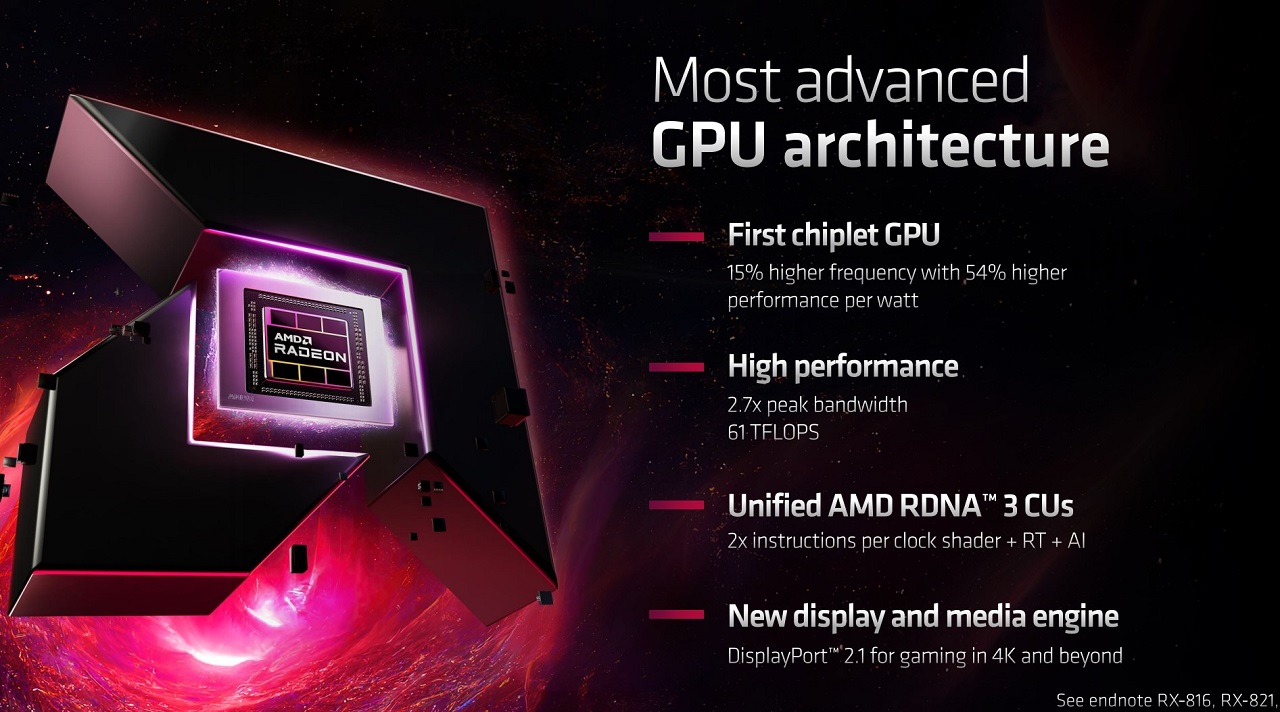 Excited to see how fast RDNA 3-powered Radeon RX 7900 XTX can be? Head on over to our performance preview.