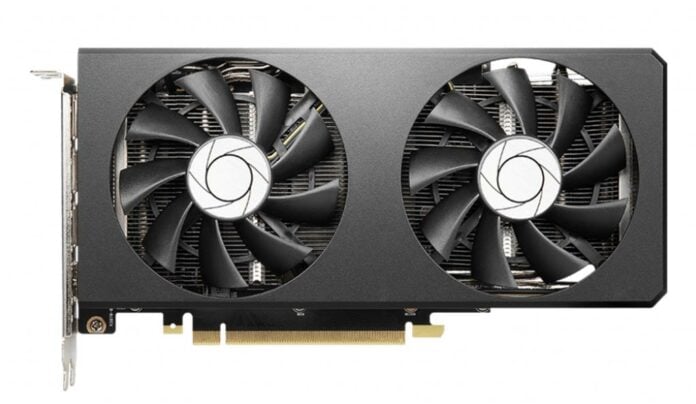 It is inevitable the leak machine runs into overdrive as we draw closer to the launch of GeForce RTX 3050 this week. This card is important for Nvidia's mainstream ambitions because, going by the $250 SEP, AMD doesn't have an immediate rival.
Cards like RTX 3050 sell in considerable volume and usually find themselves near the top of the Steam Hardware Survey in the months and years after launch. We know this because, at the time of writing, the GeForce GTX 1060, GTX 1650, GTX 1050 Ti, RTX 2060 and GTX 1050 occupy the top-five spots with a cumulative 27.73 per cent market share.
In recent times, however, desktop graphics cards have been plagued by the twin, arguably related, evils of poor stock availability and insatiable demand from cryptominers. The 50 per cent drop from peak Ethereum and Bitcoin prices in the space of three months may blunt demand from miners, making it less profitable, but Nvidia's decision to release all recent RTX cards with low-hashrate capability stunts adoption further.
These LHR cards typically mine at half the speed of non-LHR GPUs based on the same technology. This is why older GeForce GPUs such as the RTX 2070, 2080, 3060 Ti, 3070 and 3080, for example, are sought after; they mine at much higher speeds than RTX 3060 and RTX 3050.
LHR to the rescue?
Putting some bones on this LHR angle, and getting to the story at hand, a Twitter user has supposedly benchmarked the upcoming RTX 3050 for Ethereum mining purposes. The results are encouraging if you are a gamer first and foremost, as the RTX 3050 produces a scant 13.66MH/s. It's clear the user knows something about mining as the card is tuned to a 57W power limit, which is less than half the 130W out-the-box rating.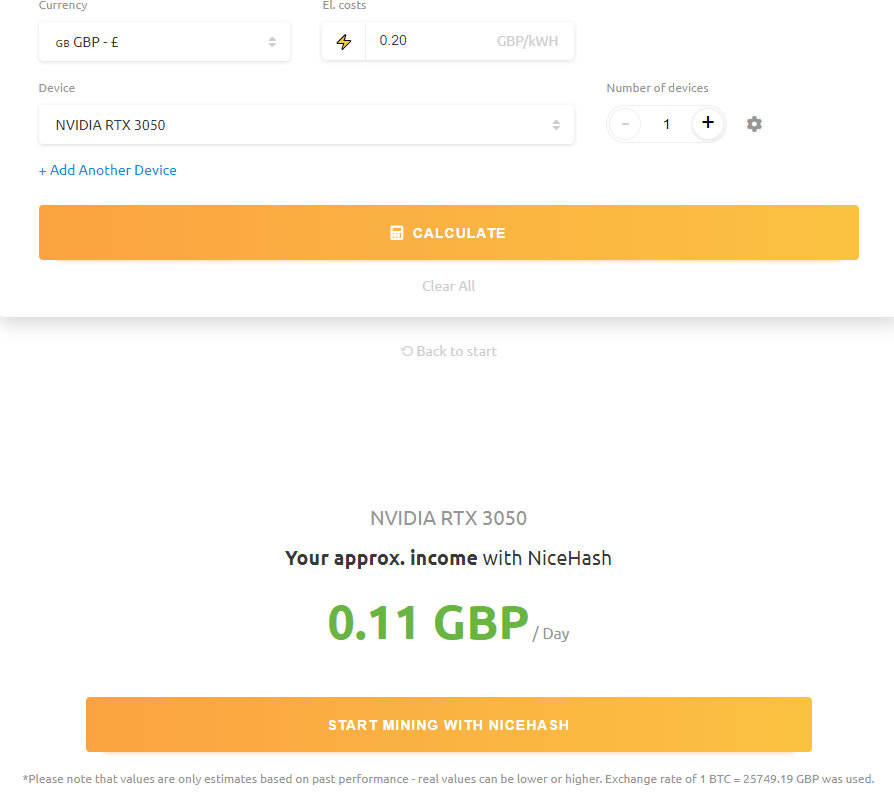 This low number is contextualised by the knowledge a non-LHR GeForce RTX 3060 Ti – admittedly a much dearer GPU – produces in the region of 60MH/s at a tuned 100W or so, meaning two things: the RTX 3050 is less than half as efficient on a per-watt basis, and LHR is working correctly.
According to the Nicehash calculator, mining on an RTX 3050 isn't very profitable in the UK. Our spiralling energy costs and lacklustre GPU performance combine to barely eke a profit. These numbers are based on Bitcoin, so other cryptocurrencies will vary, yet it's safe to say RTX 3050 isn't a great miner… on the rather large assumption coin prices stay at current levels.
That's great news for gamers. Low current profitability ought to deter would-be miners from taking the plunge with this GPU, leaving more stock open to the people it is intended for.
Perhaps we will see more than the usual amount of RTX 3050 stock during this week. Fingers crossed.