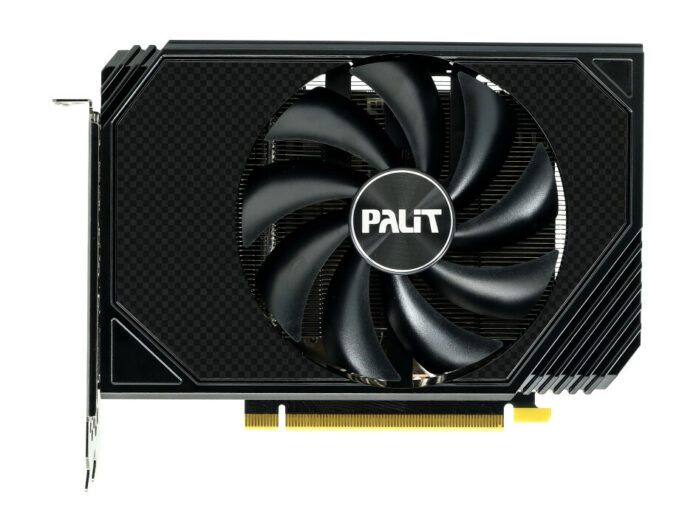 Following on from the muted announcement of the entry-level GeForce RTX 3050 GPU at CES this week, Nvidia's partners have been in a hurry to release their own interpretations of the cheapest desktop Ampere card to date.
Palit is usually quick off the mark, and the RTX 3050 is no exception. Dual and StormX cooling solutions comprise the twin offerings that ought to be on-shelf January 27.
The RTX 3050 Dual OC, pictured below, is naturally the larger of the two. It takes up two slots and measures 245mm long, 119mm tall and 40mm wide. You may recall Nvidia sets a basic 1,780MHz boost clock for this design, but the Dual OC inches this up to 1,822MHz. The additional boost is reflected in a power budget of 140W – or 10W more than the specs mandate.
Featuring two 90mm fans, through-the-heatsink cooling, and customisable RGB lighting along one side, Club386 expects it to cost $30 more than the $249 price. Of course, conjecture on pricing is subject to the vagaries of supply and demand, and it is unlikely you will find plentiful stock come launch date.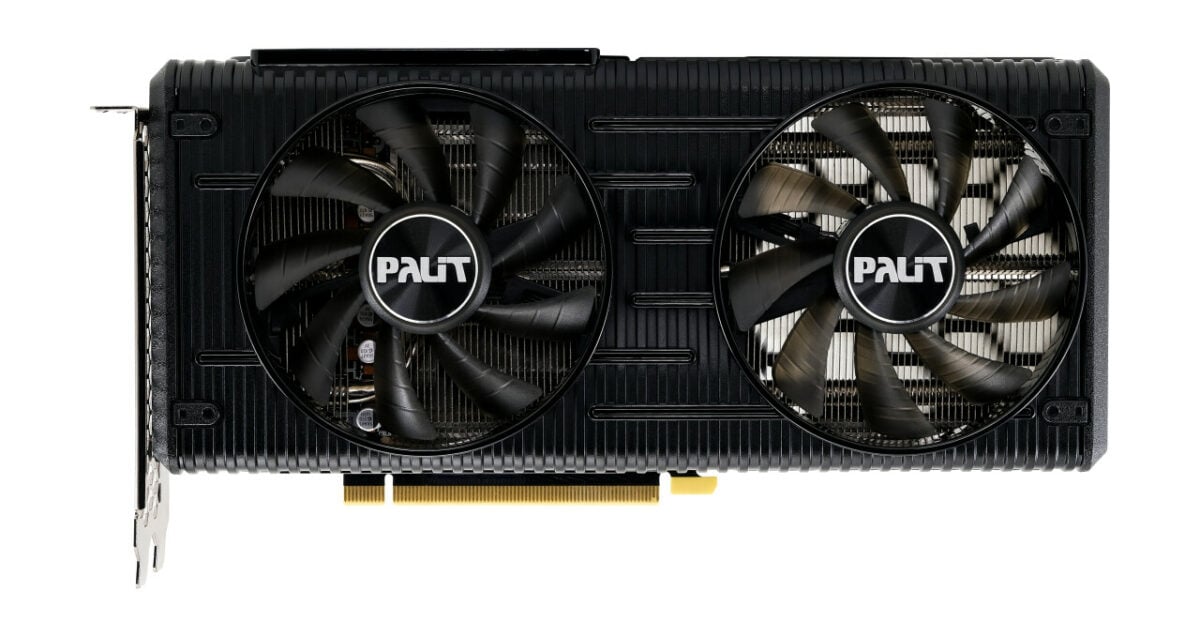 A non-OC model is also available, one that toes the Nvidia specification line exactly. Expect a $10 premium over the base price. Both carry a single 8-pin power connector.
Those wanting a smaller card can look toward the single-fan StormX and StormX OC. Both measure 170mm x 125mm x 40mm and consume a strict dual-slot form factor, making them ideal candidates for small-form-factor builds.
StormX OC carries a 1,807MHz boost clock but is otherwise identical to the non-OC; the pair have a 130W TGP and a supplementary 8-pin power connector. They even find space for some rudimentary RGB on the top side, as well.
Last but not least, all cards have a 0rpm fan mode for near-silent computing when not gaming. Given the modest power budget they have to deal with, we expect them to be cool and quiet in all circumstances.