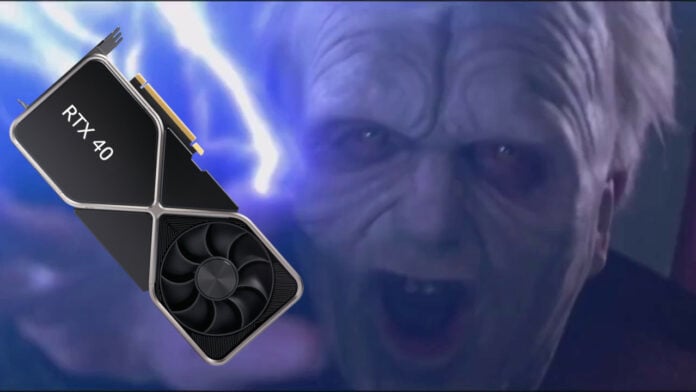 New rumours indicate Nvidia's flagship could be a Titan or equivalent graphics card, featuring a massive 48GB memory buffer and consuming 800W.
According to leaker @kopite7kimi on Twitter, in its complete form an Ada Lovelace-based graphics card has 18,176 Cuda cores and 48​​GB of GDDR6X memory running at 24Gbps, which is faster than current 21Gbps GDDR6X available on Nvidia's GeForce RTX 3090 Ti. This all translates to maximum memory bandwidth totalling 1.1TB/s.
The so-called AD102-450-A1 chip could come with a new PG137 card design as opposed to RTX 4090's PG139… and consume 800W, thus making triple-fan cooler rumours more plausible. Such a hungry chip will need at least two (12VHPWR) 16-pin power connectors. For special models you can also expect AIBs to put three of these to ensure in-spec operation even when overclocking on liquid nitrogen.
An AD102 GPU with 142 SMs/18,176 Cuda cores would be 11 per cent beefier than an RTX 4090 (16,384), while having double the amount of VRAM at its disposal, running 14 per cent faster. This should push its cost quite high even with the recent GPU price crash, so prepare wallets.
If this GPU turns out to be a Titan, it'll mark the return after four years of absence for this class of card. As a reminder, the last Titan was released back in 2018.
kopite7kimi also claims RTX 4090 is coming soon. We can't wait till we get our hands on these expensive bad boys. Hopefully, no disappointment awaits.