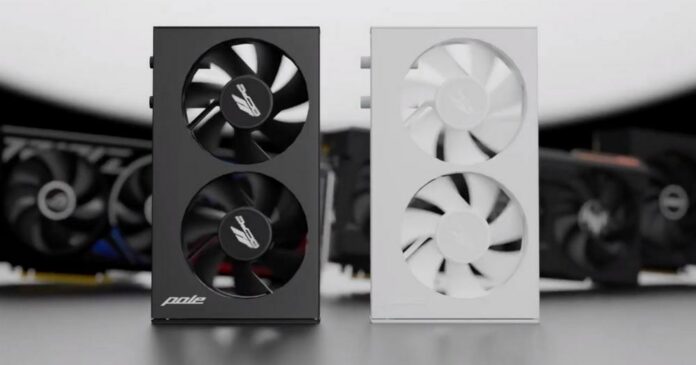 OCPC has the perfect companion for today's hefty graphics cards. Enter the Pole P1 GPU support, capable of holding two cards at once and featuring two 80mm fans plus RGB lighting.
Available in black or white, the Pole P1 measures 104mm (W) x 50.2mm (D) x 175mm (H) and houses two 80mm FDB fans capable of rotating from 800 to 2,500RPM, which allows each of them to deliver 34.2CFM of air flows with 0.93mmH2O of air pressure at below 28dBA noise. The frame is made of aluminium for extra rigidity and features an RGB-illuminated logo on its visible side. The RGB portion is compatible with all major motherboard vendors' lighting software such as ASRock's Polychrome Sync and MSI's Mystic Light Sync.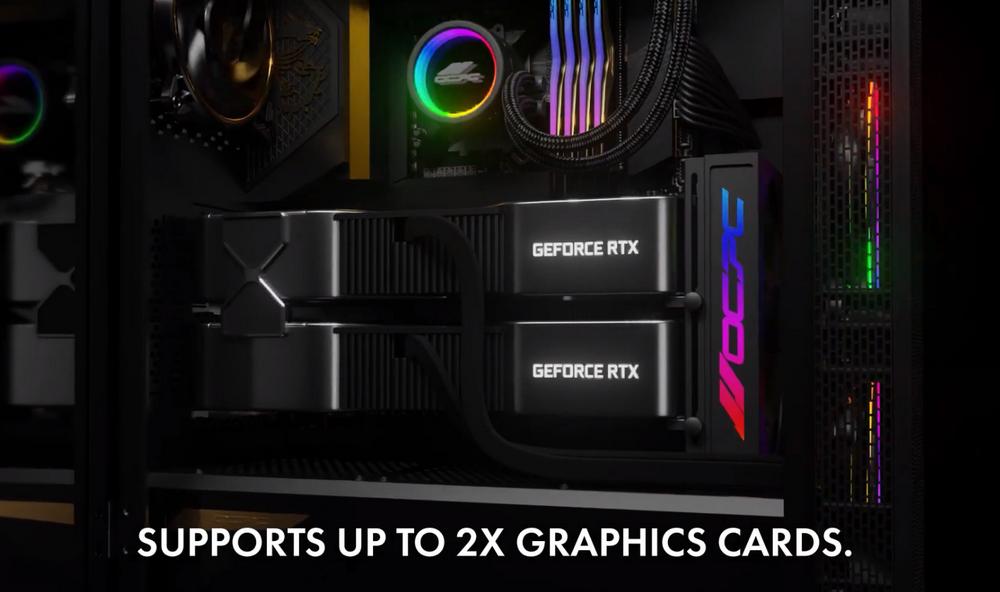 Another unique trait of this holder is support for two graphics cards at the same time, offering a sleek look even with multi-GPU setups. The height of both anchor points is adjustable, offering a wide range of card configurations, so no matter on which PCIe slot each card is installed, Pole P1 should hold them firm.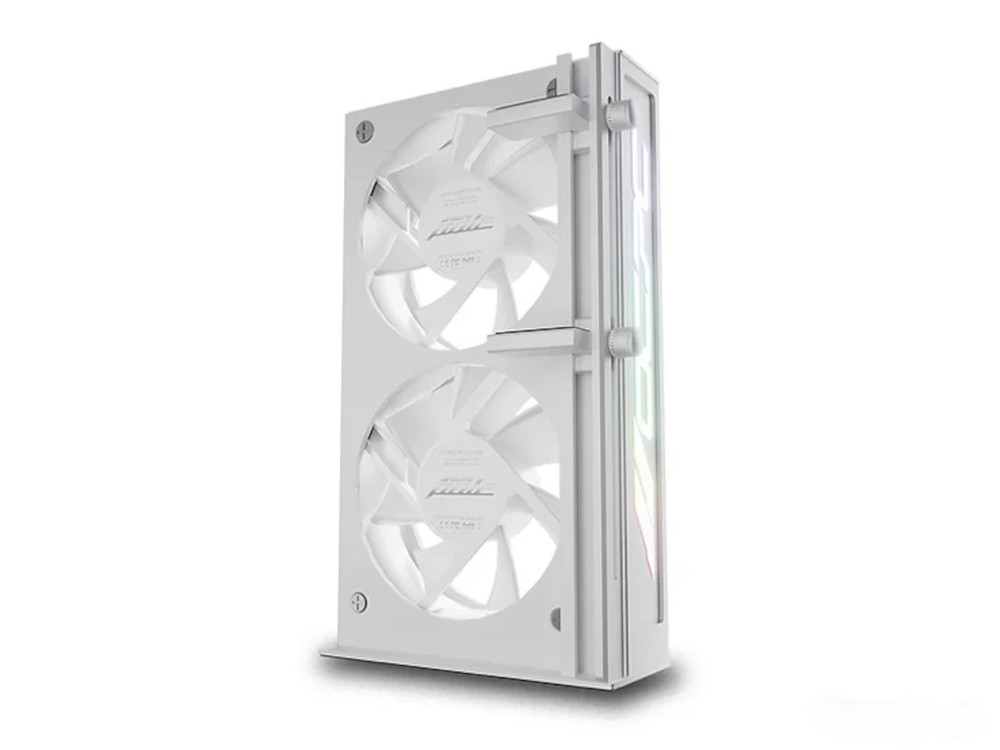 While adding two fans blowing fresh air over the graphics card may sound good at first glance, there are multiple examples of misplaced fans – in chassis, for example – that have created more turbulences or some other problems causing the cooling performance to become poorer than what it would have been without.
In other words, this piece of kit may help with cooling GPUs as much as it could worsen it, depending on each card's heatsink design, which is something that's hard to test due to the number of possible combinations. But at least if the GPU runs hotter because of this holder, its fans should be able to turn off, transforming it into a simple card support, which is not that bad from an aesthetic point of view.
Both white and black variants of the Pole P1 are available for $39.99.