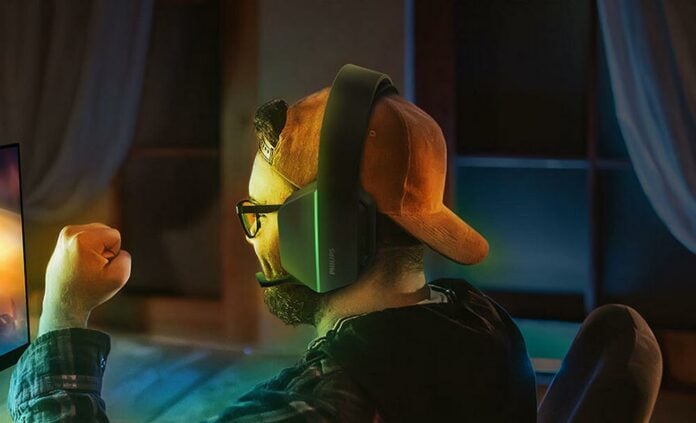 Philips has launched the TAG5106 wireless gaming headset supporting 2.4GHz, Bluetooth, and 3.5mm wired connectivity, alongside the promise of up to 45 hours of untethered high-immersion audio using 7.1 surround sound.
The design is clearly targeting gamers with its LED strip and geometrical shape, but thanks to its sober grey colour scheme, the headset should be adequate for outside use during transit or travel; just disable the LEDs and disconnect the mic.
Build-wise, the TAG5106 looks sturdy enough, mixing a single-piece headrest design that should bode well for durability and a resizable cushion for a tight fit.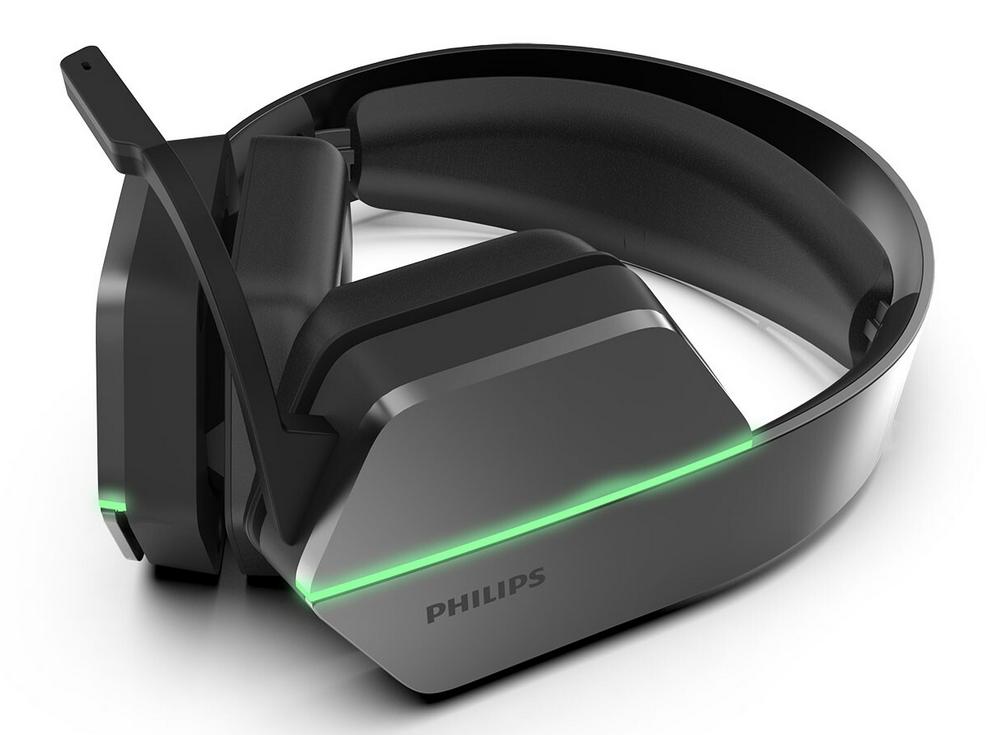 Philips' headset is equipped with a dual wireless system supporting both Bluetooth or 2.4GHz using the included USB dongle, and you can always rely on 3.5mm if you have a nice Amp and DAC. Unfortunately, you can't use both wireless options at the same time to juggle between multiple devices and hear important calls even if you are in the middle of the action.
Battery life at 45 hours is a far cry from the likes of HyperX Cloud Alpha, but still good enough for a couple of weeks' worth of regular gaming. Personally, as long as the quality is good and the battery is able to hold for 12 hours, I don't mind.
According to Philips, with its custom-tuned 50mm Neodymium drivers, the TAG5106 provides rich and accurate sounds allowing gamers to hear approaching footsteps, thus giving them a competitive advantage. Those looking for a calm story-driven experience should get a high sense of realism placing them in the centre of the action thanks to DTS Headphone:X 2.0's 7.1 channel surround sound technology, enhancing bass rendering and audio clarity while keeping proximity cues and distance awareness.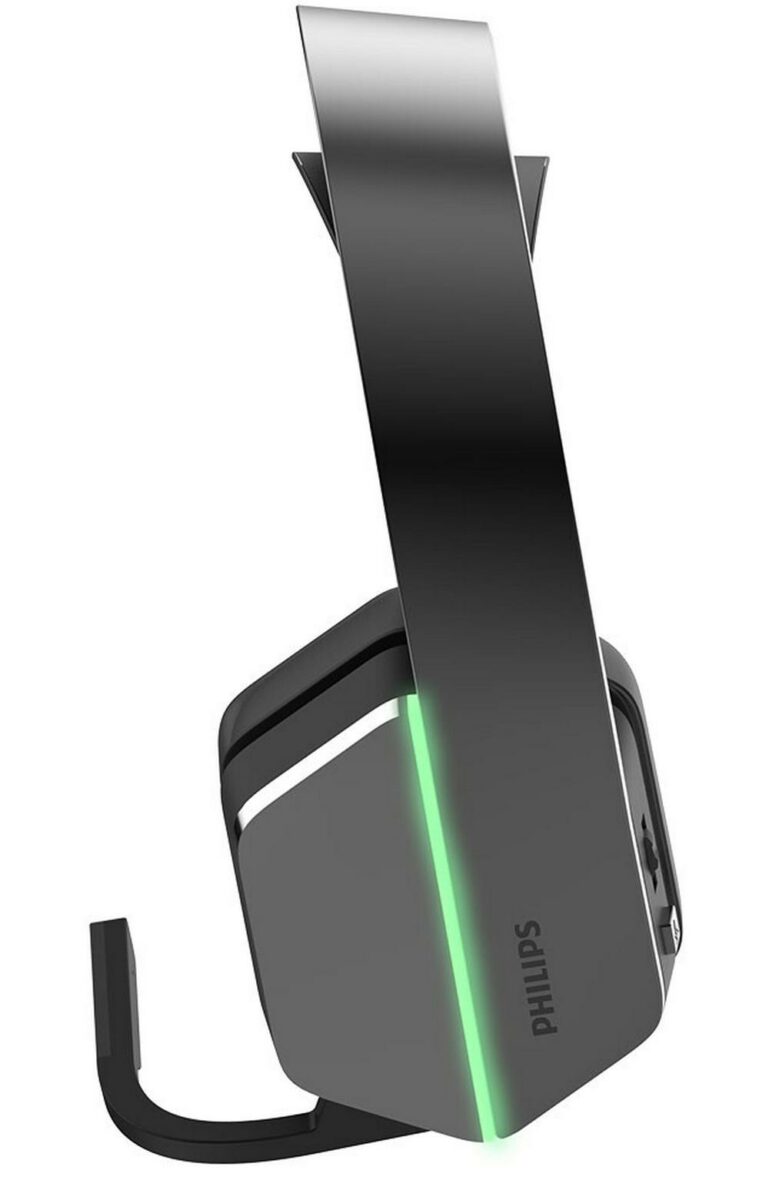 To communicate with friends, you have a detachable unidirectional noise-cancelling microphone. While some may prefer a mic that hides inside the headset frame, I'm of the opinion complete detachability offers more flexibility. First, you can simply take it off and bring your headset outside without looking weird, and second, it allows you to repair or switch to another mic down the line if the original breaks. Plus, those that don't trust apps with their privacy can feel safer knowing that their mic isn't connected.
"Today's gamers are looking for gaming headphones that deliver on their promises, and the Philips TAG5106 meets every expectation. With its dual wireless system supporting both 2.4 GHz and Bluetooth, this headset combines flexibility, comfort, and sound quality that really packs a punch," said Ilkan Reyhanoglu, product manager of IT accessories at MMD Monitors and Displays.
Another entrant in a fiercely contested market, Philips now has the enviable task of differentiating among its own products. Sister company AOC already has an established range of gaming peripherals, and the all-new Philips Evnia brand will also soon be arriving on the scene.
The Philips TAG5106 is available for purchase priced at £74.99.