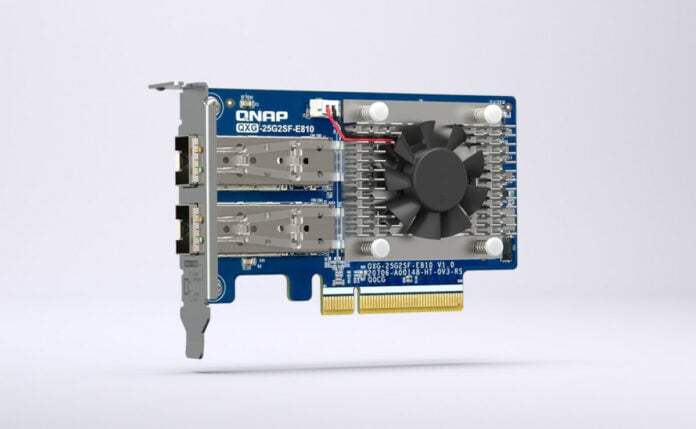 QNAP has unveiled its latest network expansion solution that's perfect for SMBs looking to upgrade their performance and capabilities of NAS systems, workstations, and servers across various industries. The QXG-25G2SF-E810 features blazing-fast, dual-port 25GbE, offers low-latency and high-bandwidth performance, and boasts easy upgradability via PCIe 4.0 interface. What more could you ask for?
When it comes to speed, QXG-25G2SF-E810 delivers transmission rates of up to 25Gbps. Additionally, it can be deployed as an SMB multichannel, thus aggregating network bandwidth and providing increased data transmission performance of up to 50Gbps.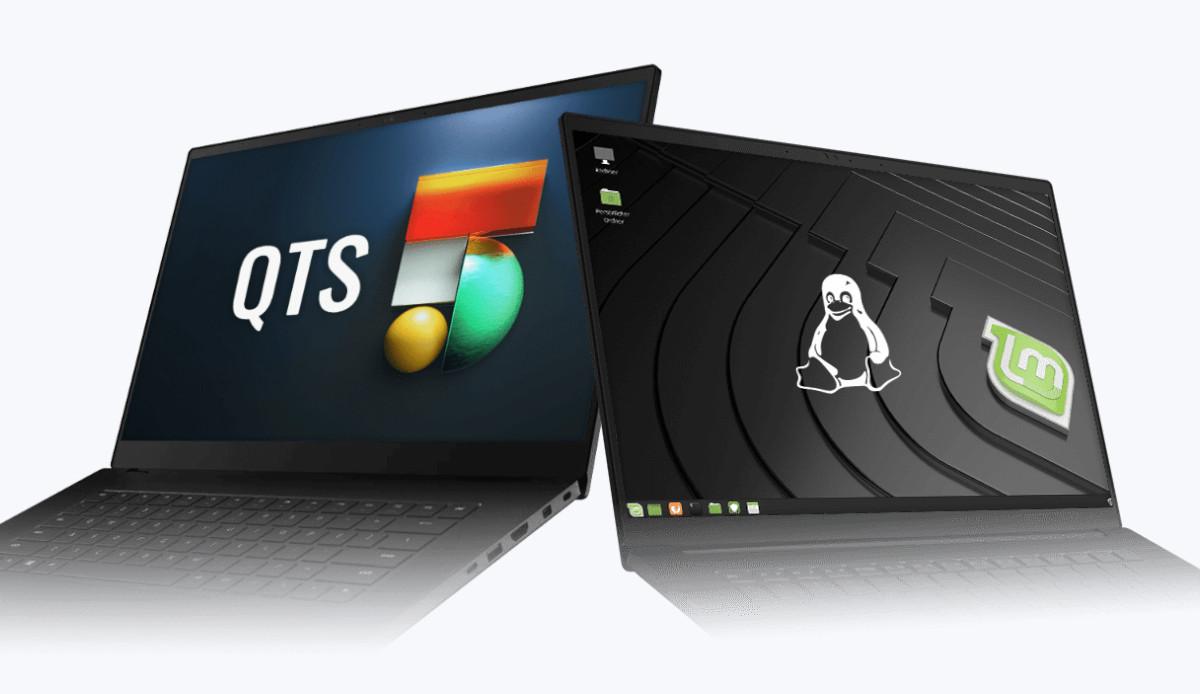 Furthermore, the network card supports a variety of devices, including its very own QNAP NAS systems or Windows / Linux workstations and servers making it a highly-versatile device. Meaning, this creates an ideal environment for content creators and heavy workload enthusiasts alike, not forgetting to mention an ideal enterprise-level solution for server rooms, virtualisation applications, media streaming, online editing, and data backup purposes.
According to Zhuang Yicheng, QNAP's product manager, "As the demand for intensive data transmission and virtualization applications continues to grow, enterprises now define high-speed networks as 25GbE. The new QXG-25G2SF-E810 expansion card enables enterprises to effortlessly ascend to the 25GbE realm, meeting the thirst for high-speed transmission. Furthermore, 25GbE offers an easy pathway to even higher-end 100GbE networks through four-wire technology, positioning enterprises for a robust 100GbE network foundation."

Last but not least, QXG-25G2SF-E810 supports Forward Error Correction in both BASE-R FEC and RS-FEC modes, ensuring reliable, low-latency data transfer over 'noisy' communication channels. When paired with a 25GbE switch, this makes for an optimal and efficient network environment that's both cost-effective and scalable.
All in all, the QXG-25G2SF-E810 is a feature-rich, dual-port 25GbE network expansion card that offers both versatility and an easy upgrade path to enterprise-level networking. If you're looking to upgrade, be sure to check it out here.