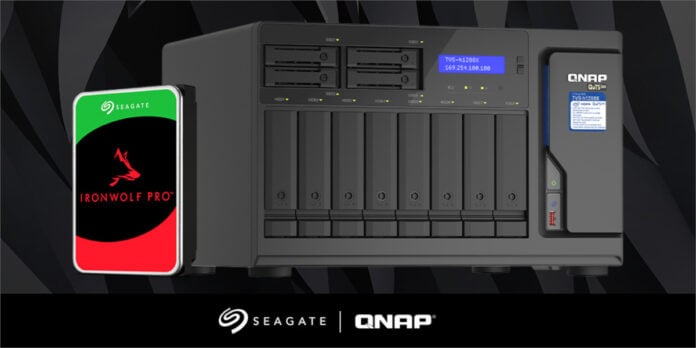 Seagate in collaboration with QNAP debuted its very first 22TB hard disk drive for use in the latter's high-capacity NAS solutions that include QNAP's enterprise ZFS-based QuTS hero NAS systems, Exos E series JBOD systems and Seagate Lyve Cloud offerings.
The new venture marks the jump from 20TB to 22TB for Seagate's high-speed spinners that utilise conventional, non-shingled, non-HAMR, magnetic recording specifically targeting NAS systems, RAID architectures, and direct-attach storage environments.
Increasing from a nine-platter to 10-platter design, Seagate's IronWolf Pro drives leverage a bevy of the company's latest technologies, including dual-plane balancing, time-limited error recovery, rotational vibration sensors, and a helium-filled enclosure. All this helps Seagate achieve a leading areal density of 2.222TB per platter.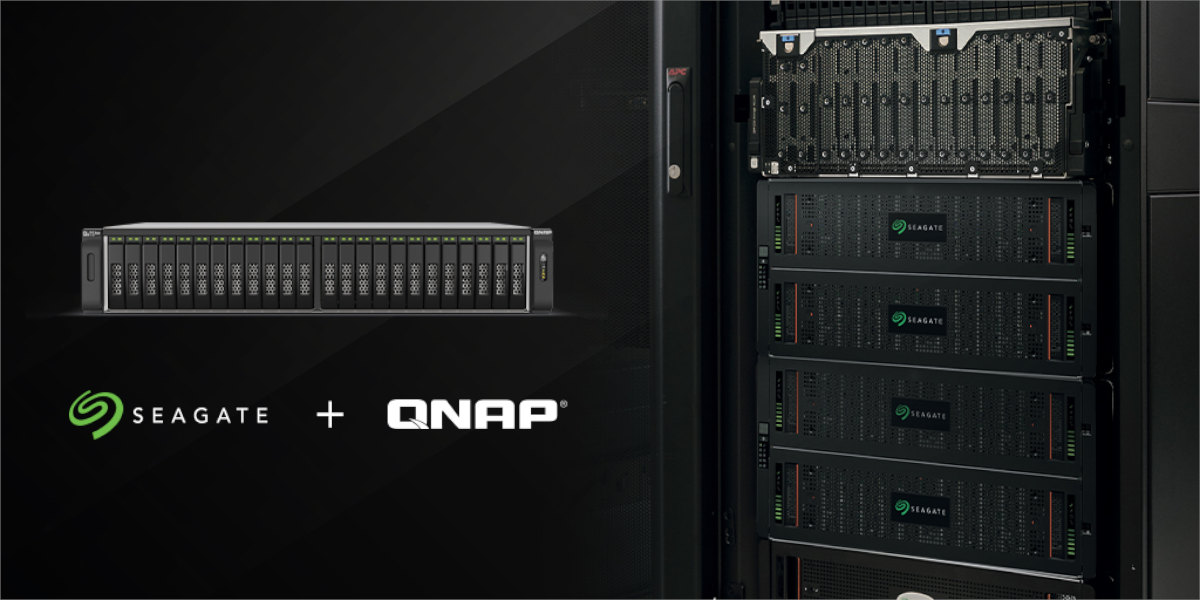 In doing so, weight has increased from 680g to 690g when compared with its 20TB predecessor. Power consumption has risen, as well, from 7.7W to 7.9W, with an idle power of 6W. Sustained transfer speeds remain the same as before, up to 286Mbps, based on a 7,200rpm spin speed and 6Gbps SATA interface.
Workload and reliability have increased substantially, as well, thanks to its new advancements, allowing for a 2.5-million-hour MTBF compared to the prior's 1.2 million hours, and a 550TB/year workload limit compared to 300TB/year. Good, solid upgrades.
As such, the updated 20TB IronWolf Pro variant also shares the same advancements, and all come with a five-year limited warranty, complimentary three-year Rescue Data Recovery Services, and IronWolf Health Management for that added peace of mind.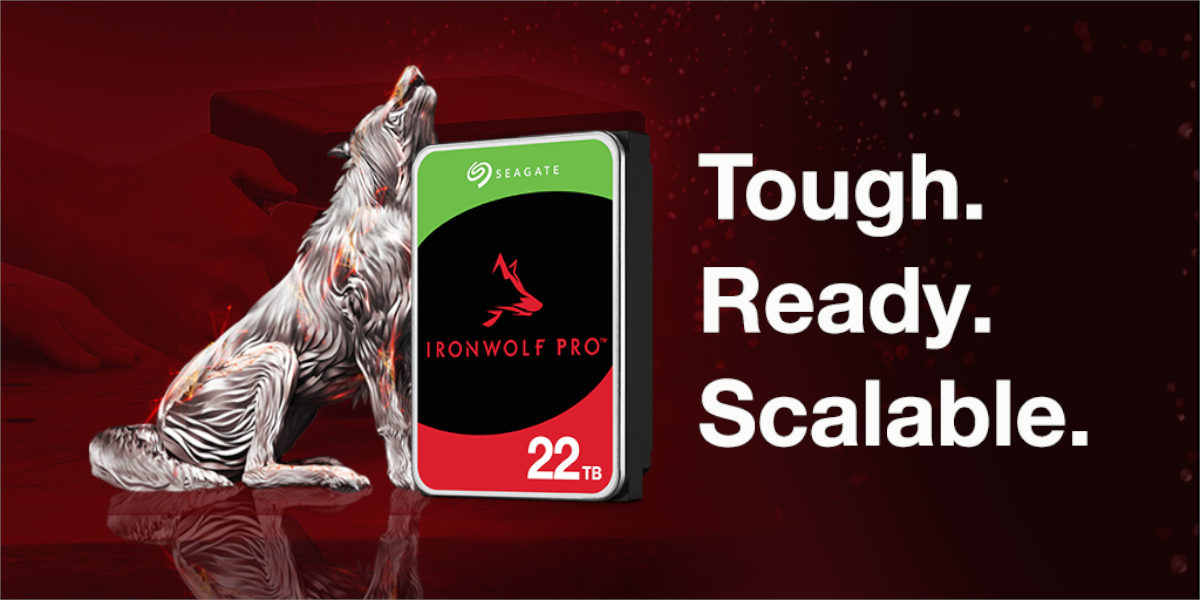 This makes Seagate one of two HDD manufacturers to add 22TB storage capacities to their line up, following Western Digital who began shipping in September last year. This leaves only Toshiba Corporation to make the incremental jump.
For now, 22TB remain on the upper echelons of what current HDD manufacturers can achieve, at least until WD releases its hotly-anticipated 26TB SMR HDDs. Manufacturers also look to leverage ultra-capacity HAMR technology, starting with Toshiba's MAS-MAMR 30TB storage capacities expected to launch sometime this year.
The integrated Seagate-QNAP cloud and NAS offerings are available now, as well as IronWolf Pro 22TB disks also available in 2TB up to 20TB capacities.