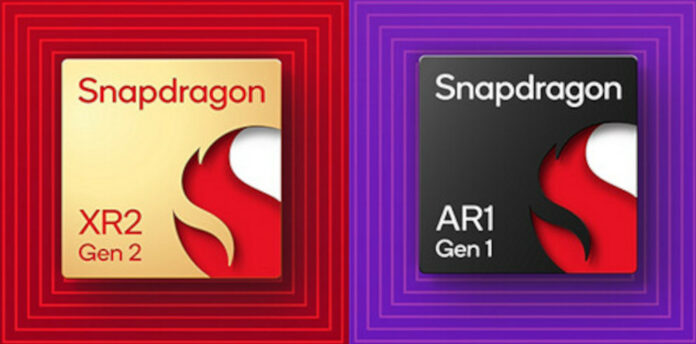 Qualcomm has announced the Snapdragon XR2 Gen 2 and Snapdragon AR1 Gen 1 processors reaching new levels of performance while offering further AI enhancements alongside modern connectivity.
These so-called spatial computing platforms are specifically built to power next-generation mixed reality (MR) and virtual reality (VR) devices such as smart glasses and VR gaming headsets. Thanks to AI, latency, resolution, and connectivity improvements, they bring enhanced graphics fidelity without sacrificing battery life.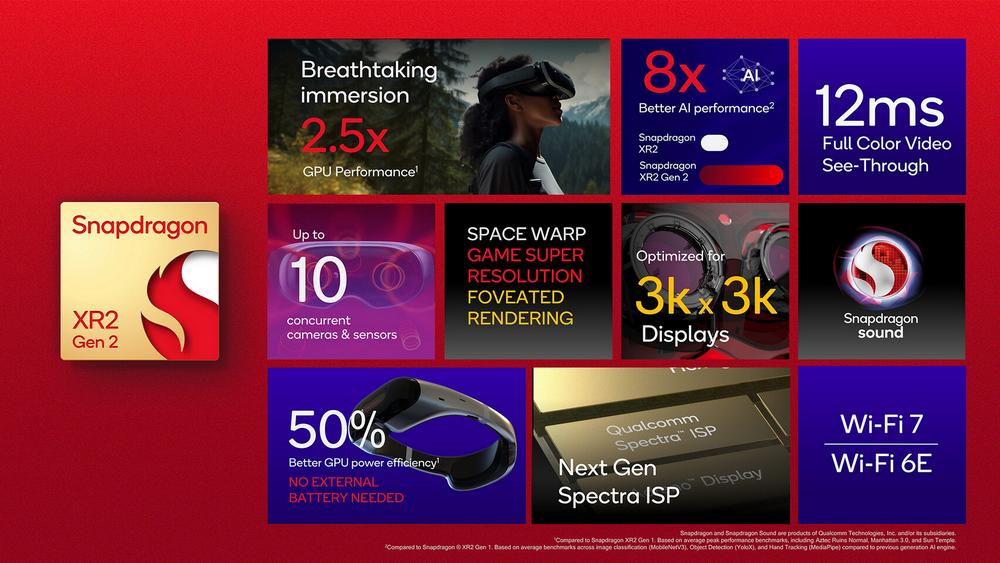 Found on the Meta Quest 3 mixed-reality game console – scheduled for October 10 at £479.99 – the Snapdragon XR2 Gen 2 is engineered to deliver a lag-free experience with advanced visuals and fully immersive sound. The platform allows users to blend virtual content with physical surroundings, while providing seamless transitions between the mixed- and virtual-reality experiences.
Qualcomm claims 2.5x higher graphics performance, 8x faster AI compared to the existing XR2 chip, plus a low colour see-through latency of 12ms, all while consuming 50 per cent less power from the GPU. Additionally, the XR2 Gen 2 is optimised for 3k displays for high-definition visuals and supports Wi-Fi 7 connectivity.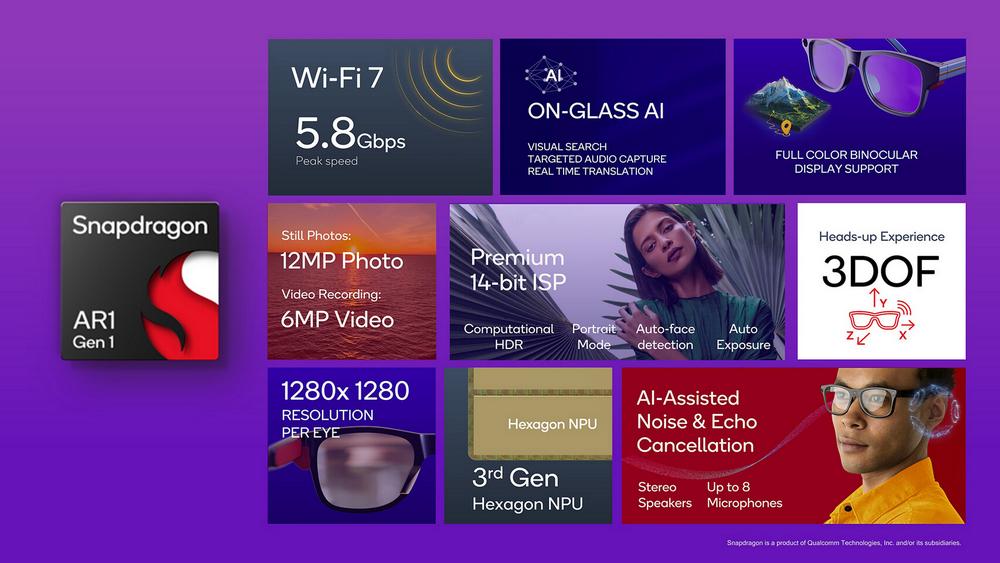 For augmented reality devices, Qualcomm's Snapdragon AR1 Gen 1 delivers power and thermal budget optimisations enabling sleek and lightweight smart glasses, with on-device AI driving experiences such as audio quality enhancement, visual search, and real-time translation. Not to forget support for a visual heads-up display which allows content consumption like video to seamlessly blend in with the user's field of view.
The Snapdragon AR1 Gen 1 is capable of displaying 1280×1280 pixels per eye and handling 12MP photos or 6MP video recordings with HDR depth. It also features AI-assisted noise and echo cancellation plus 5.8Gb/s high-speed connectivity via Wi-Fi 7. This chip is expected to debut in the Ray-Ban Meta smart glasses on October 17, starting at $299.
Promising hardware no doubt, we can't wait to enter newfound virtual worlds when these devices launch.