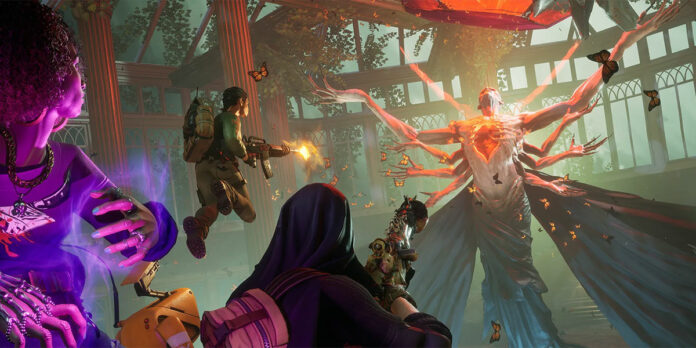 It has been a slow start to the year for PC gaming, but there's plenty of excitement on the horizon. There are a number of high-profile games to look forward to, starting early next week with the arrival of Redfall.
Launching May 2 on PC and Xbox Series X|S, the latest Arkane Studios first-person shooter looks like a whole lot of fun and has the added benefit of being a day-one addition to Microsoft's all-you-can-eat Game Pass subscription service.
What's interesting is that the console version will initially be limited to a 30fps Quality mode, translating to 4K30 on Xbox Series X and 1440p30 on Xbox Series S. Console gamers will have to wait for a 60fps Performance mode, which the developer states will be made available "via game update at a later date."
PC should therefore be the best place to play at launch, and if you're busy gearing up for action, we now have official system requirements. At the entry-level end of the scale, an Intel Core i5-8400 or AMD Ryzen 5 1600 are deemed a base line for CPU, while GPU minimums are defined as AMD Radeon RX 580 or Nvidia GeForce GTX 1070, with at least 6GB of video memory.
Recommended specs are increasingly onerous, with the CPU requirement lifting to Core i7-9700K or Ryzen 7 2700X, alongside either Radeon RX 5700 or GeForce RTX 2080 graphics. You'll want 8GB of video memory, 16GB of system RAM and a whopping 100GB of free SSD storage.
Confusingly, Bethesda doesn't mention target resolution, so we can only assume these recommended specifications are geared toward 1080p gameplay. If so, the requirements do seem somewhat challenging. At the top-end of the scale, the 'Ultra Spec' is defined as needing either Radeon RX 6800 XT or GeForce RTX 3080 graphics, and a doubling of system RAM to 32GB. Here are the three tiers in full:
Minimum Spec
CPU: Intel Core i5-8400 @ 2.80GHz or AMD Ryzen 5 1600
GPU: AMD RX 580 / NVIDIA GTX 1070 / 6 GB VRAM
System RAM: 16 GB
OS: Windows 10 64-bit
Storage: 100 GB SSD
Recommended Spec
CPU: Intel Core i7-9700K @ 3.60GHz or AMD Ryzen 7 2700X
GPU: AMD 5700 / NVIDIA RTX 2080 / Intel ARC / 8 GB VRAM
System RAM: 16 GB
OS: Windows 10 64-bit
Storage: 100 GB SSD
Ultra Spec
CPU: Intel Core i7-9700K @ 3.60GHz or AMD Ryzen 7 2700X
GPU: AMD RX 6800 XT / NVIDIA RTX 3080 / 10 GB VRAM
System RAM: 32 GB
OS: Windows 11 64-bit
Storage: 100 GB SSD
A minimum 10GB VRAM for Ultra Quality settings is significant insofar as a growing number of today's most demanding games are proving unable to run smoothly on cards with 8GB of memory or less. All eyes are now on upcoming GPUs as GeForce RTX 4060 Ti and Radeon RX 7600 XT are both rumoured to be launching with 8GB VRAM. Food for thought, but in the meantime, enjoy the official Redfall launch trailer below.