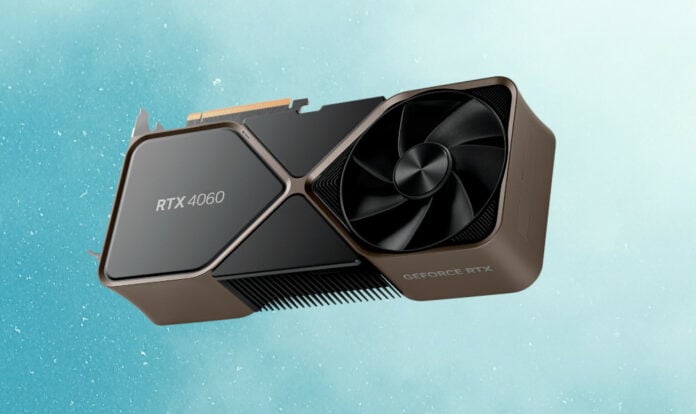 Leaked MSI pre-built machine listings have confirmed Nvidia's upcoming RTX 4060 and RTX 4060 Ti GPUs will carry 8GB of onboard video memory.
According to the MSI Gaming desktop refresh, Nvidia is giving its mid-range RTX 4060 and RTX 4060 Ti GPUs the same 8GB memory configuration as upcoming Radeon RX 7600 XT, likely of the GDDR6 variety. RTX 4060 is thought to be targeting RTX 3060 Ti and RX 6700 XT performance levels using 3,072 CUDA cores and 115W TGP, whereas the RTX 4060 Ti aims a bit higher at RTX 3070 range with 4,352 CUDA cores and 160W TGP.

While a rumoured PCIe Gen4 x8 interface shouldn't be problematic for such a performance tier, an 8GB memory pool could present a bottleneck – at least on some upcoming games.
At least Nvidia isn't offering a non-Ti model with higher VRAM, like the odd RTX 3060 12GB, which you might recall had more memory than the stronger RTX 3060 Ti 8GB. Confusion aside, in the end, it's pricing that decides if a product is worth buying, and a well-priced 8GB card still holds plenty of appeal, particularly for those who feel no urgency to move away from ubiquitous 1080p.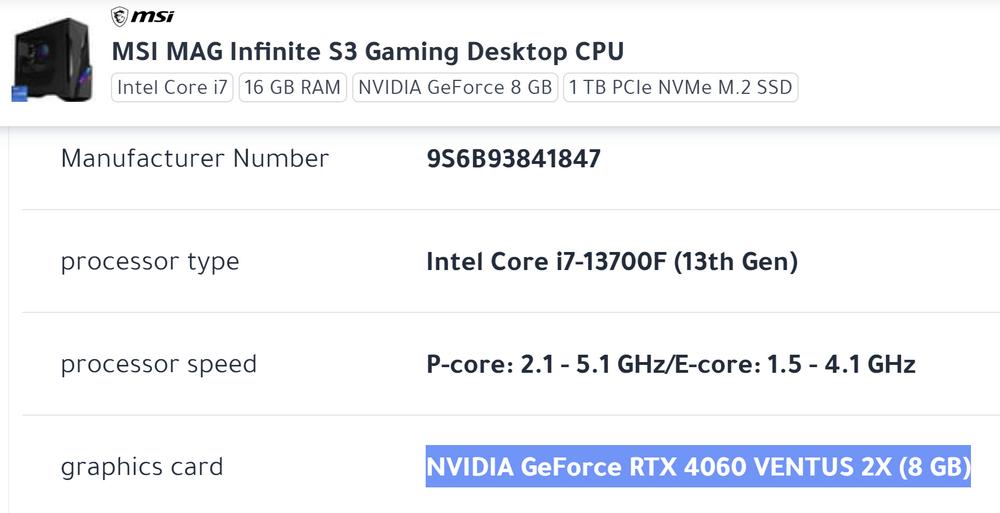 I am beginning to sound like a broken record, but for the upcoming swathe of 8GB cards to be competitive they must be priced correctly, be it Radeon or GeForce. Something around $350 to $400 ought to be the maximum to pique gamer interest since many would rather keep their current GPU than pay ridiculous prices.
In contrast to enthusiasts jumping on RTX 4080 and higher irrespective of cost, you can be sure plenty others have waited for a decent $300 card and won't let go of a penny if the product's value isn't acceptable. Especially now that essential items are getting more expensive. Rant over, now fingers crossed for competitive prices come launch, which we expect to be around Computex at the end of May.