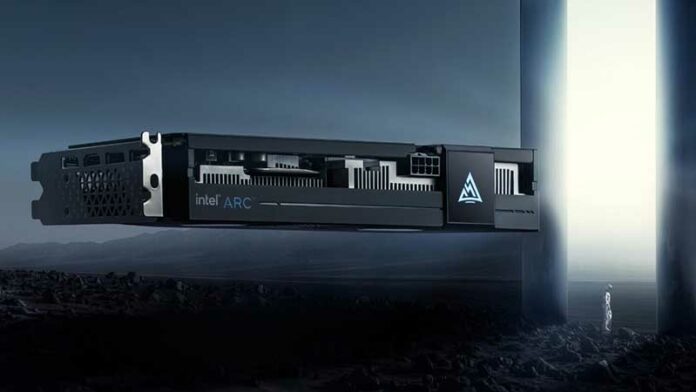 Intel finally released the much-anticipated Arc series of desktop graphics cards in China last month. Focussing on that market first, the plan is to bring Arc to western OEMs and the DIY market later in the year, much to the chagrin of enthusiasts who want a genuine rival to the AMD and Nvidia duopoly right now.
It's interesting Shrout refers to the card as a "mainstream 1080pMed gaming, DX12 Ultimate, AV1 HW encode, solid value!," inferring value, and not performance, is the big play here. We expect it to go up against the likes of Nvidia's GTX 1630 and AMD's RX 6400/6500 XT.
The card looks like many others produced by AMD and Intel AIC partners, and features a dual-axial fan design, four display outputs – three DisplayPort and one HDMI. Gunnir adopts what appears to be a strict dual-slot form factor and includes an 8-pin power connector, which is optional on A380. Measurements of 222m long, 114mm wide and 42mm are reasonable, as well.
Intel uses the ACM-G11 die to power A380, and this model is clocked in at a maximum 2,450MHz boost clock, going by online specifications. The 6GB GDDR6 memory, meanwhile, runs at 15.5GT/s, and total board power is 92W.
Shrout goes on to say the Chinese launch price of around 1,000 yuan translates to a current US price of $130-140 (excluding taxes).