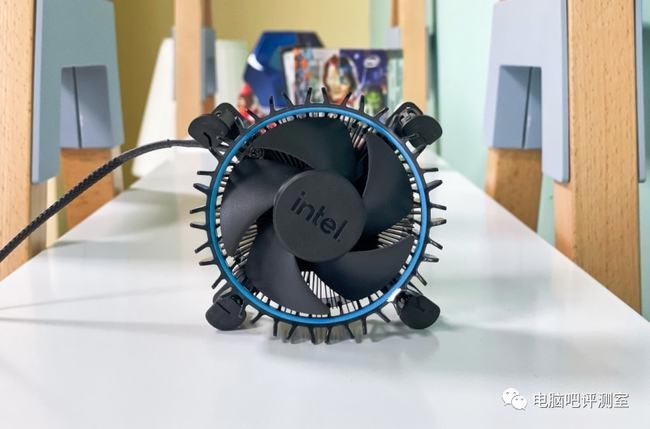 A Chinese tech publication called NetEase has got its hands on Intel's Laminar RM1 stock cooler and a shiny, new Core i5-12400 processor and decided to share the results online. Obviously, hard-working tech sites in the west may well have this hardware but will be holding back similar, if not very much more extensive, testing tales until after agreed dates and times. Nevertheless, NetEase's insights are of interest to PC DIYers which are champing at the bit for Intel's latest mainstream desktop processors and motherboards.
We have covered leaks showcasing the Intel Laminar RM1 stock cooler earlier this month. As a reminder, the RM1 is designed for bundling with the majority of new Intel 65W ADL-S retail processors as its performance is just right for the Core i3, i5, and i7, reckons Intel. The beefier RH1 only comes bundled with i9 parts, and the wimpy RS1 is for Pentium and Celeron systems.
In the Chinese reviewer tests, the RM1 was put through its paces strapped to an Intel Core i5-12400 in ambient room temperatures of 20°C. Under normal workloads, the cooler fan operated at only 1,300rpm, and was reportedly "very quiet."
NetEase sought to put the 12400 under load in AIDA64 bench tests and the result is pleasing. It says the max temperature the processor reached and sustained was 73°C. While the fan increased to 3,100rpm to cope with the up to 85W dissipation when the processor is pushed, the resulting noise was tolerable (and it looks like it was bench-tested in the open).
The tests weren't the most scientific we have seen by a third party, but it is possible that Intel's improved stock coolers might blunt the necessity to always upgrade to a third-party heatsink and fan. Third-party cooler specialists like be quiet!, Noctua, Arctic, and Cooler Master are often bought by PC DIYers, even when a boxed processor includes a cooler, due to the quieter assured performance they can enable.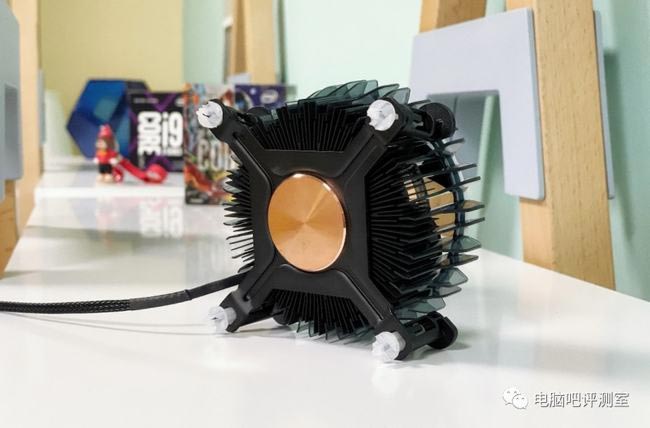 Last but not least, from the previously leaked marketing images of the Intel RM1 it would have been easy to conclude there is an LED ring around this cooling fan's periphery. According to NetEase, this is just a reflective strip which glows in the light from its environment. In other words, if you don't have any LED lights in your PC, the shiny ring probably won't really be noticeable.
Readers may reasonably expect leaked processors such as the Intel Core i5-12400 to become official at CES next week, alongside a new range of stock coolers, if these leaks prove to be genuine.