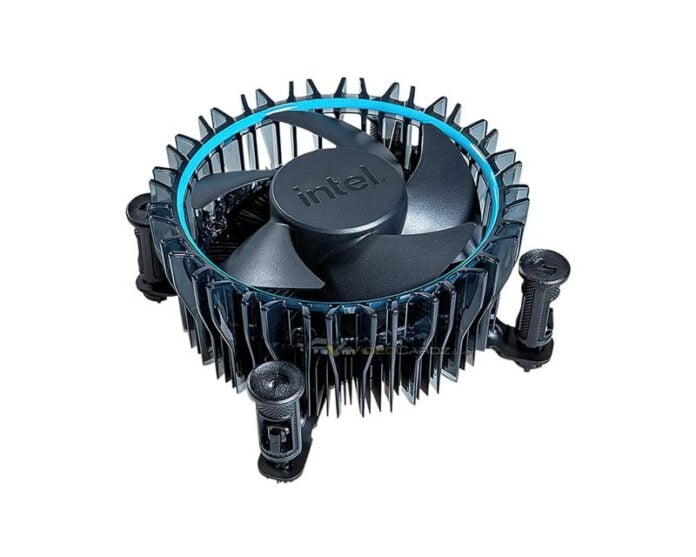 Sometime in September, an interesting set of photos depicting "three thermal solutions for all (65W) boxed ADL-S CPUs" were shared by Twitterer Ayxerious. The three coolers seen in the official-looking datasheet snippet were the Intel Laminar RH1, RM1, and RS1. Check out the image below for the overview.

Above, you can see that Intel appears to be preparing the Laminar RH1 for 65W boxed Core i9 processors that are yet to be revealed. In the centre we have the more compact RM1 design, aimed at a wide swath of middle-tier 65W (or less) processors from the Core i7, i5 and i3 families.
Shoring up the range is the stumpy RS1, destined to be boxed along with Pentium and Celeron ADL-S parts. Another thing you will see as you move your eyes left to right is that the LED lighting diminishes. The Laminar RH1 offers a centre well of lighting to draw your eyes in. In the RM1 the LED is a simple ring around the fan, and the RS1 lacks LED lighting all together.
On Monday, Twitter tech detective momomo_us unearthed a much clearer close-up image of what looks very much like the Intel Laminar RM1. Within an hour, VideoCardz had tapped its sources for a higher-resolution render, and you can see that photo below.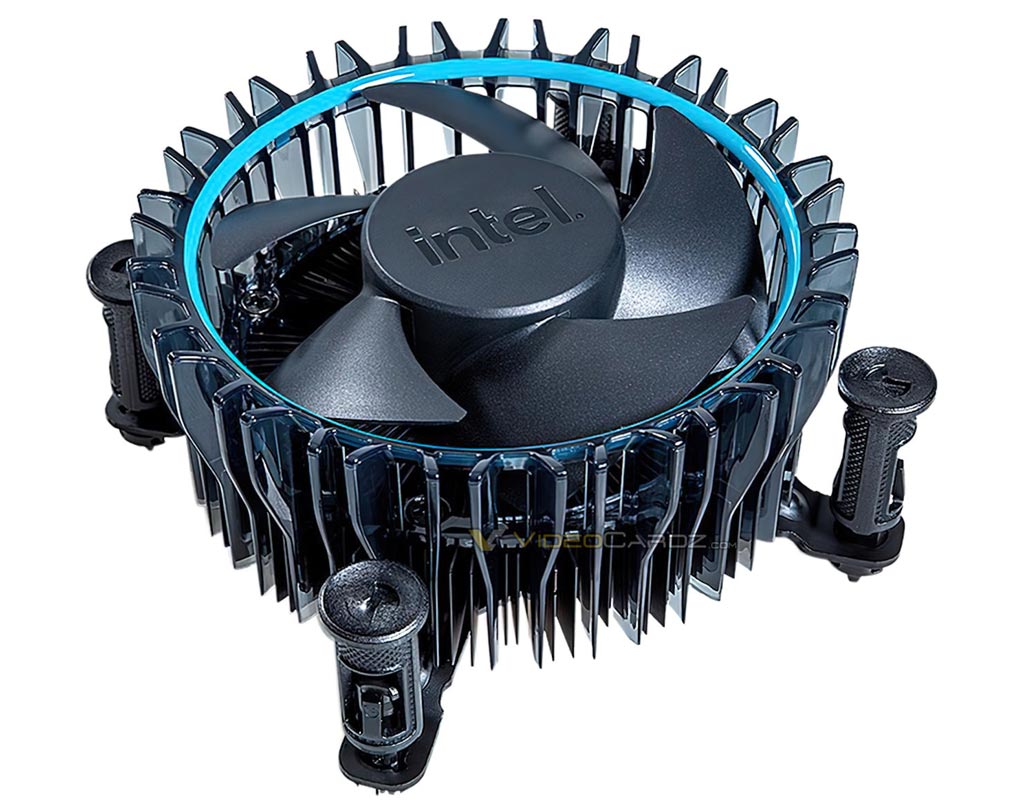 While the Core 12X00K series processors are all supposed to be paired with heavy-duty air, liquid, or AIO coolers – most ADL-S chips are going to be put in systems with the likes of the Intel Laminar RM1.  It looks a bit plasticky but the translucent dark-blue material that it is constructed from might have more appeal from a distance.
On the all important thermal performance and acoustics, we have to reserve judgement, but in 2021 must assume Intel wouldn't blunder on such basics for its mainstream 65-35W desktop CPUs.
Intel is expected to reveal the rest of its ADL-S processors at CES 2022. Its motherboard making partners will be launching a long list of mid-to-entry-level 600 series chipset motherboards with DDR4 and DDR5 options, too.