Bringing back beloved characters of yesteryear rarely works out well, but hey, who can resist? We're certainly psyched about the potential of a new RoboCop game!
It's a series that often fails to live up to the hype – you have to go right back to 1990's RoboCop 2 as the series' last enjoyable video game – and RoboCop's on-screen success dates back even further, with the original hit movie released July 17, 1987. Almost 35 years have since passed, yet our love for Paul Verhoeven's obscenely violent cult classic has up hoping for one more successful outing.
That responsibility rests on the shoulders of developer Teyon, whose first-person shooter RoboCop: Rogue City launches June 2023 on PC, Xbox Series S|X, PlayStation 5 and Nintendo Switch.
The Polish studio, backed by French publisher Nacon, has plenty of history when it comes to 80's franchise revivals. Teyon's published titles include Rambo: The Video Game and Terminator: Resistance, and fans have had to wait a long time to see what RoboCop's return will look like. The last RoboCop game release on PC and console dates back to 2003.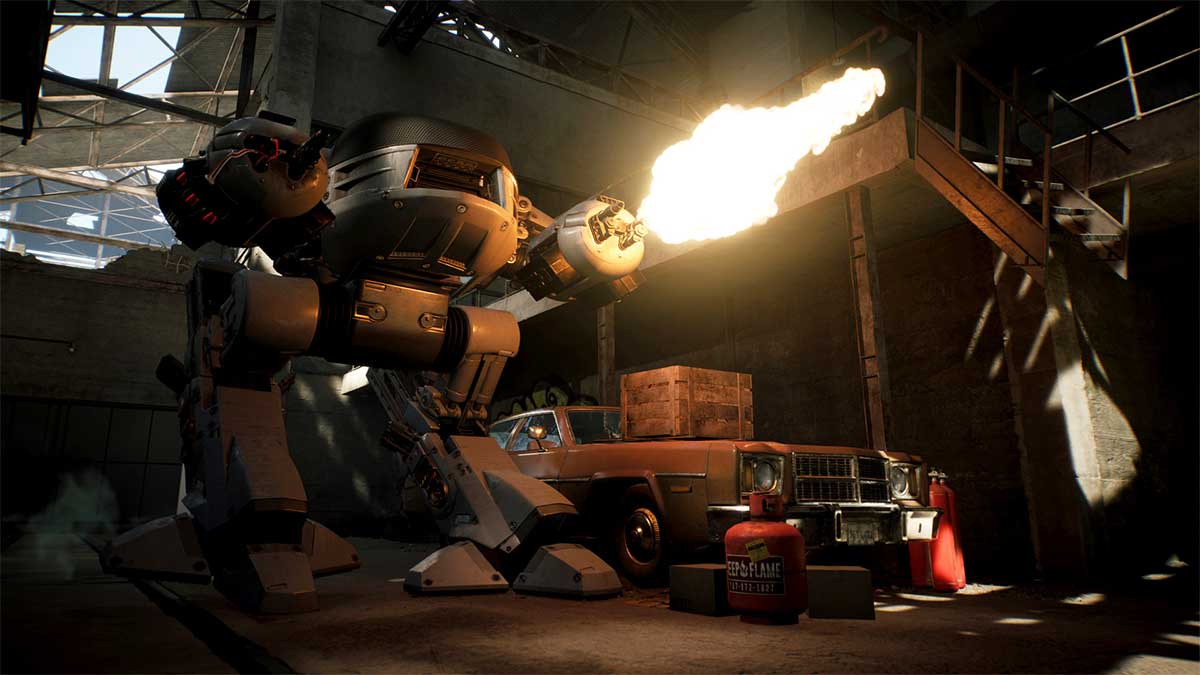 Seeing ED-209 in all its menacing glory was enough to give us goosebumps, but hearing Peter Weller return to the role with voiceover work has officially pushed us over the edge. All we need now is Basil Poledouris to provide the soundtrack and we'd be in nostalgia heaven.
The first glimpse of gameplay, embedded below, hints at a linear shooter that strives to recreate the lurid nature of violent, menacing Old Detroit.
RoboCop: Rogue City's official description reads: "Become the iconic part man, part machine, all cop hero as you attempt to bring justice to the dangerous, crime-ridden streets of Old Detroit. Armed with your trusty Auto-9, factory-built strength, years of experience on the force and a variety of tools at your disposal, you will fight forces seeking to destroy the city you call home in an all new first-person, explosive hunt for the truth. You have the power to decide how to fulfil prime directives in your own way, but as the story unfolds proceed with caution because corruption and greed know no limits."
Mark us down as cautiously optimistic.