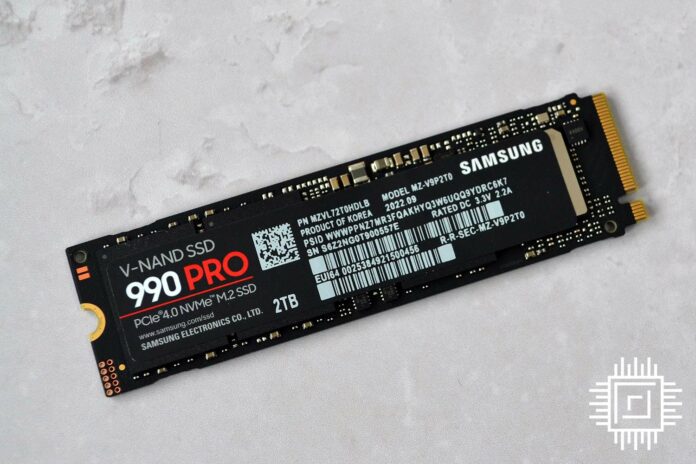 According to recent forum posts, Samsung's flagship 990 Pro M.2 SSD seems to have some rapid health deterioration, even while being barely used.
With time passing, Samsung has built up a nice reputation for its SSDs, with the latest 990 Pro being among the best SSDs we have tested, reaching pretty much the limit of a PCIe 4 x4 interface by achieving 7,421MB/s in read and 6,825MB/s in write – even taking the first spots in professional applications. And at its £300 asking price for a 2TB capacity, customers will expect good performance and durability.
Yet, folks at Neowin stumbled on a drive that is losing durability at an alarming rate. The drive's health went from 100 per cent to 98 after less than 2TB written, further going down to 95 per cent in only a couple of days.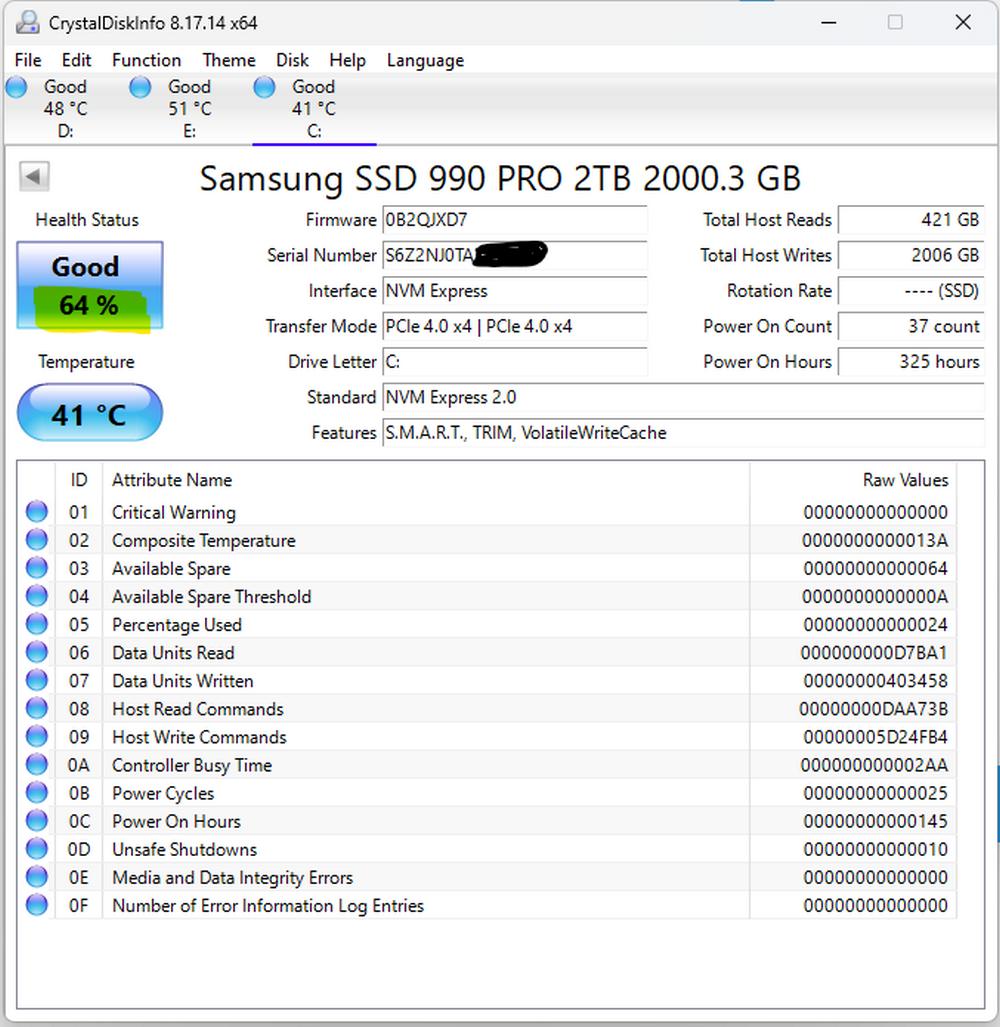 But Neowin wasn't alone; there was also a user who posted about this back in December 29, 2022. So, in order to get more insight into the matter, Robbie Khan reached out to Overclockers UK and reddit users to see if this is an isolated case. Turned out, other owners had the same issue, with one in particular having a drive at 64 per cent health after only 2TB written!
For reference, a 2TB Samsung 990 Pro is advertised as having 600 and 1,200 TBW durability on the 1TB and 2TB models, respectively. To dwindle as low as 64 per cent, 432TB should have been written to the NAND flash, something that didn't happen according to the screen captures published by the owners.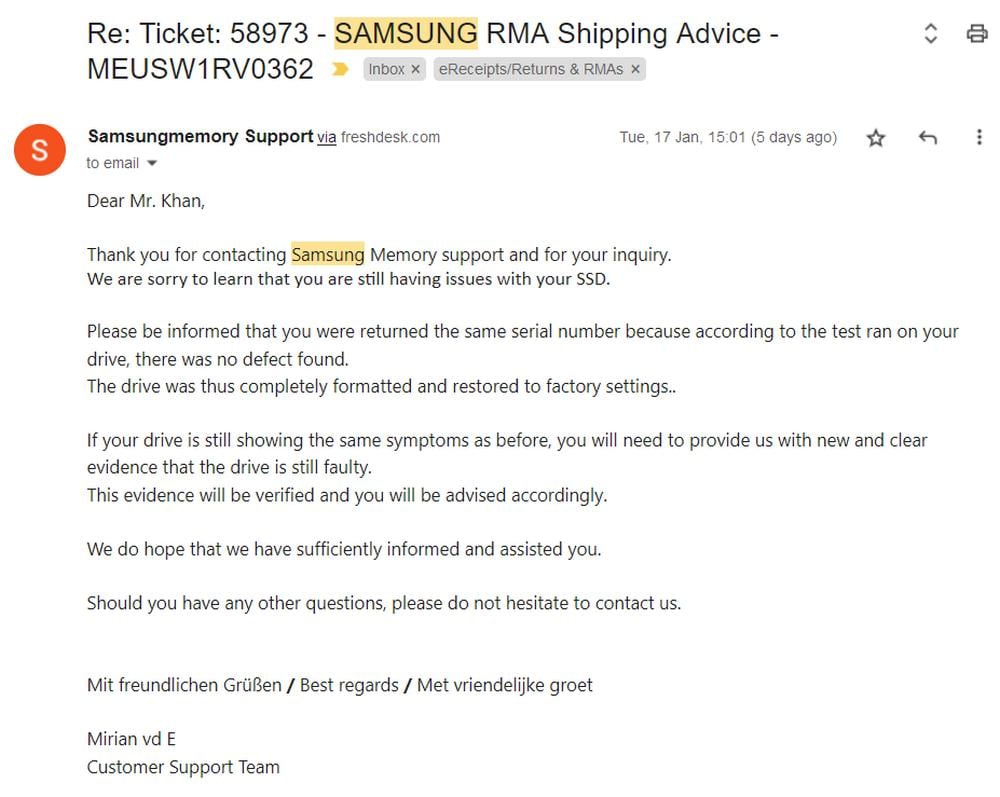 With that said, receiving damaged or dead products isn't a problem in itself, since the warranty is there to cover such things. The shocking part is that after mailing the SSD to Samsung, the RMA service claimed that no defects were found on the drive according to the carried-out tests. But, after learning that the customer was a press outlet, the brand reached out to replace the drive, and make further analysis.
So, could it be just a misreport by CrystalDiskInfo? Well, maybe not, since Samsung's own software reports the same numbers. Like with the latest RX 6000 deaths, it's always wise to wait for the dust to settle to find the root cause.