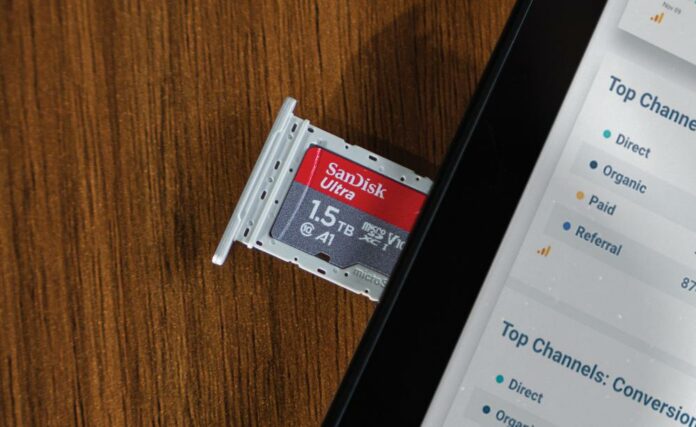 Western Digital has announced the 1.5TB SanDisk Ultra microSD card using a UHS-I interface, optimised for smartphone apps and high-definition video recordings.
Rated A1, the SanDisk Ultra microSD cards are found in 16GB, 32GB, 64GB, 128GB, 256GB, 512GB, 1TB, and the newer 1.5TB capacity. According to Western Digital, they are optimised for app usage, delivering faster launch and overall performance. This makes them perfect for nowadays constantly evolving storage needs, driven by sound, video, and image quality advancements that push file sizes to huge levels.
The SanDisk Ultra microSD cards are compatible with all microSDHC- / microSDXC-supporting host devices, and come bundled with an SD adapter.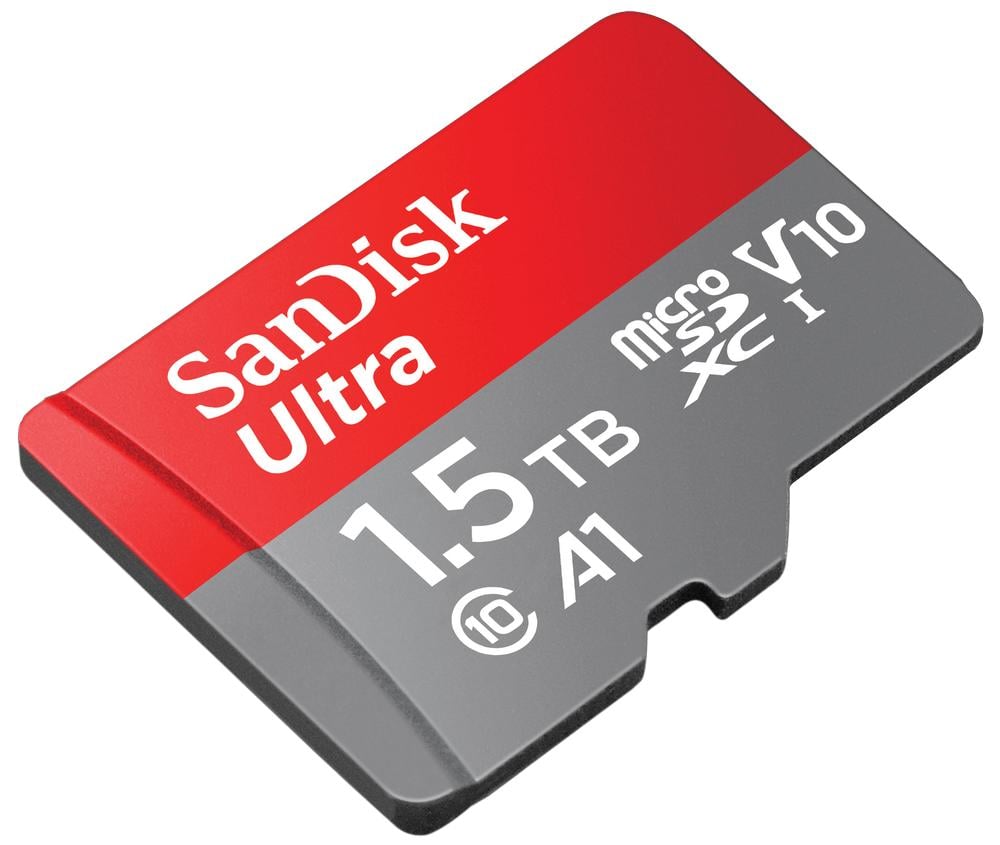 Western Digital claims that the 1.5TB SanDisk Ultra microSD is the world's fastest 1.5TB high-capacity UHS-I microSD card, delivering up to 150MB/s of read speed. This is the same transfer speed declared for the 256GB, 512GB, and 1TB cards. Such throughput should be enough for most smartphone, tablet, and Chromebook users – and to a certain extent even laptop owners.
The 128GB and below capacities, however, can't reach the 150MB/s mark, topping at 98MB/s on the smaller 16GB model, 120MB/s on 32GB, and 140MB/s on 64GB-plus 128GB cards. Moreover, for all models, Western Digital doesn't provide precise write speeds, only stating that they are lower than the read performance. An important metric for those planning to get one for video recording.
Note that these performance figures are achieved using SanDisk's MobileMate USB 3.0 microSD card reader.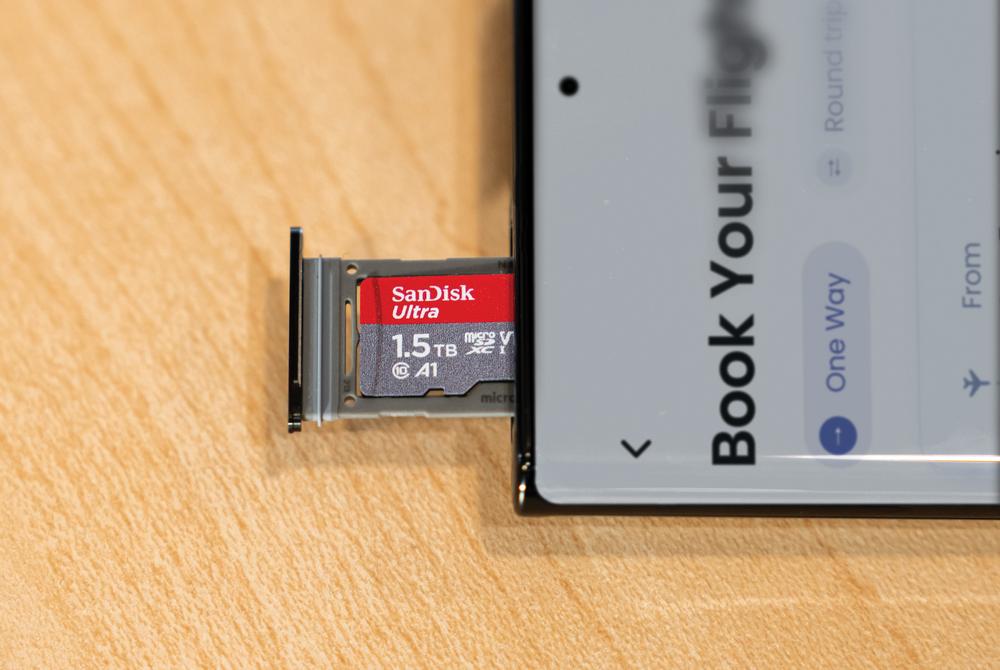 "We understand that peoples' storage needs continuously evolve, from personal photos, videos and files to professional content, which is what pushes us to redefine the limits of what's possible," said Susan Park, Vice President, Consumer Solutions, Western Digital. "Our goal is to continue creating easy-to-use, trusted solutions that people rely on today and tomorrow, and we hope the solutions we are launching today inspire people to keep creating."
The new 1.5TB Ultra microSD card is available at £148.99 / $149.99 from Western Digital's store, backed by a 10-year limited warranty in the US. They are also available through brick-and-mortar retailers under the Ultra Plus name with read speeds up to 160MB/s.