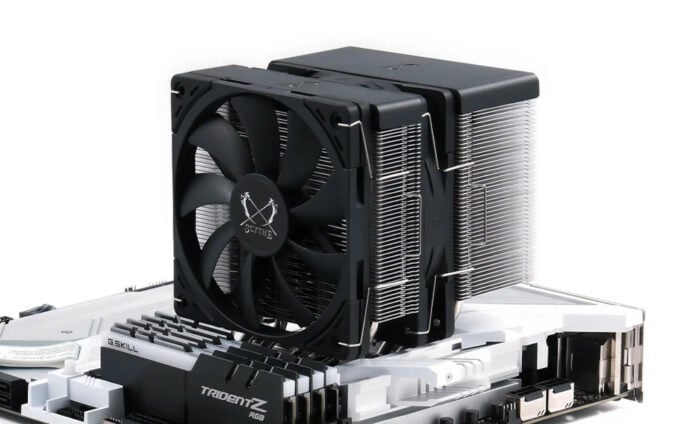 Scythe has announced the $50 Fuma dual-tower CPU air cooler featuring silent Kaze Flex II 120mm fans and a new mounting system.
Measuring 138mm (W) x 128mm (D) x 154mm (H) and weighing a hefty 1,095g, the Fuma 3 is Scythe's next high-performance cooler, replacing its ageing, yet still capable, Fuma 2. The fin-stack is seemingly denser this time around, with the six 6mm heatpipe-ends now hidden below a nice-looking cover plate – probably made of plastic – stamped with the brand's logo.
To begin, only the grey aluminium version will be offered, followed by white and black models later. A revision B is apparently also already planned, improving other aspects of the cooler.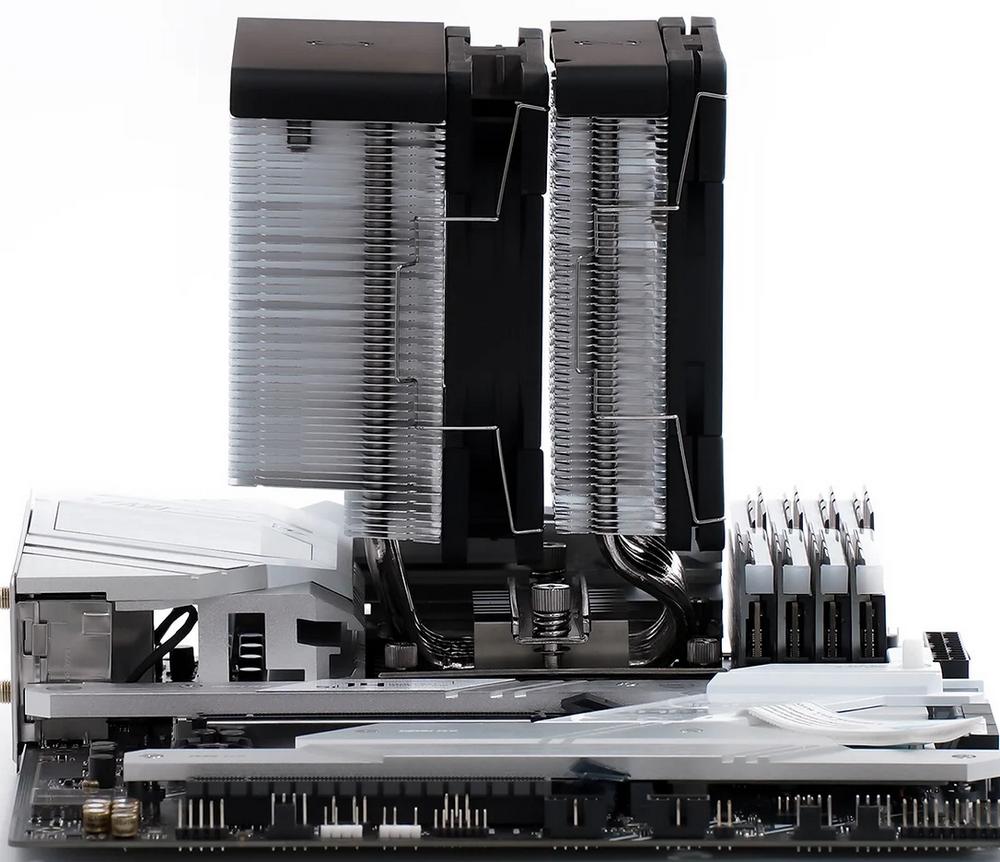 Built for maximum compatibility, the cooler uses an offset design combined with cutouts, thus allowing it to be highly compatible with both motherboards (including Mini-ITX) and memory modules. The Fuma 3 supports Intel's LGA 2066 / 2011(V3) / 1700 / 1200 / 115x plus AMD's AM4 and AM5 sockets.
Regarding fans, the brand decided to keep its tried and tested Kaze Flex II and Kaze Flex II Slim 120mm fans, capable of pushing 67.62CFM / 39.44CFM of air at 1,500RPM, resulting in 28.6dBA and 23.8dBA noise levels.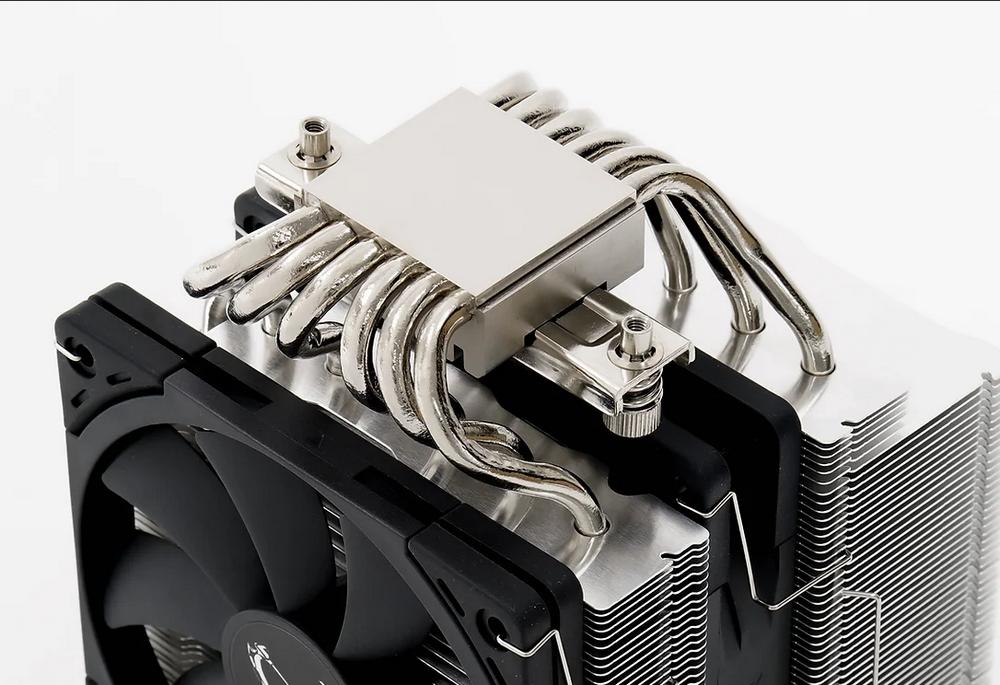 Fuma 3 is set to dethrone the high-performing Fuma 2 sibling that retails for $66 / £66, offering top-notch cooling and silence. The brand expects a 2°C improvement in temperatures using the newer Fuma 3. That's noteworthy since this cooler range differs more by price rather than performance.
Scythe's Fuma 3 is now officially launched in South East Asia, with pre-orders open to the US market exclusively on Newegg for $49.99. Availability at Amazon US is scheduled for July 20.