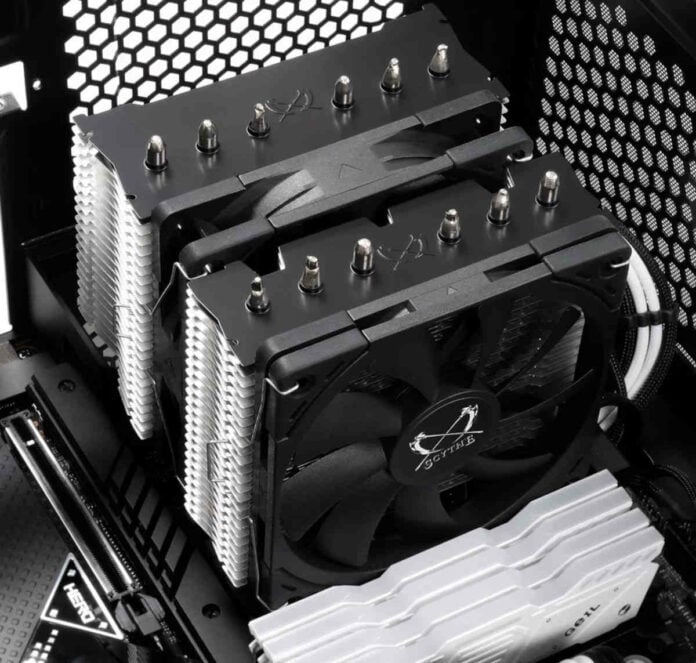 Scythe has announced a revision of its much-praised Fuma 2 CPU air cooler, bringing new fans and support for Intel LGA 1700.
For recall, the original Fuma 2 was a great performer in online reviews, fighting head-to-head with Noctua's NH-D15 while getting closer to AIO liquid cooler territory. The B revision aims to improve on that by increasing maximum fan speed from 1,200 to 1,500RPM.
Dimensions have also changed a bit. The new heatsink has a depth of 129mm vs. 131mm previously. The Kaze Flex 120 II slim fan is 2mm narrower at 15mm, while the Kaze Flex 120 II fan loses a mere 1mm in width.
Generally speaking, high RPMs go alongside higher noise levels, and as expected maximum noise has nudged upward from 24.9 to 28.60 dBA for the bigger fan when configured to top speed. On the other hand, max airflow has improved from 33.86 to 39.44 CFM and 51.17 to 67.62 CFM for fans one and two, respectively.
Going by these specifications, Scythe's refreshed model should be at least on par with the older one, if not better.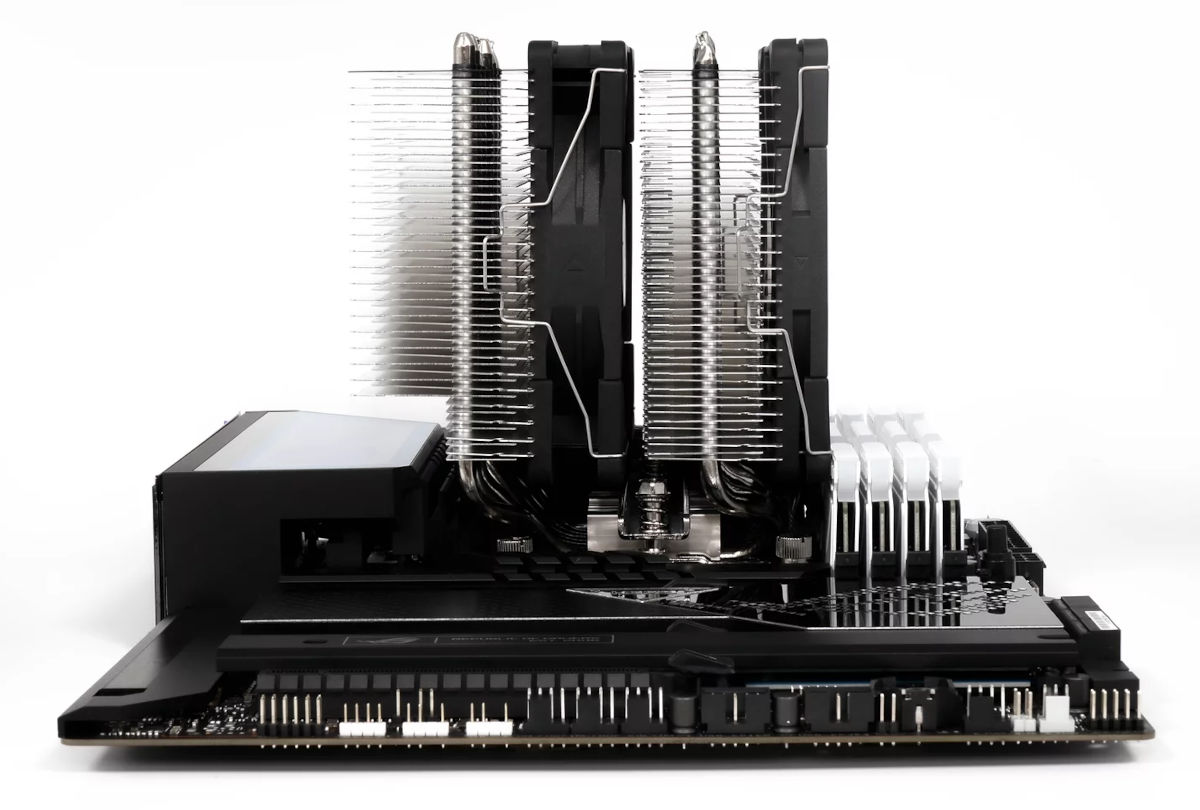 Here is some additional information about this cooler for those interested:
Model number: SCFM-2100
Dimensions: W137 x D129 x H155 mm
Weight: 1000g / 35.27oz
Supported sockets:
Intel: LGA 1700 / 1200 / 115X / 2066 Square ILM / 2011 (V3) Square ILM
AMD: AM4 / AM3(+) / AM2(+) / FM2 / FM1
The Scythe Fuma 2 Rev. B CPU cooler is now available in Japan, USA, and Taiwan. European availability is planned for April 2022.