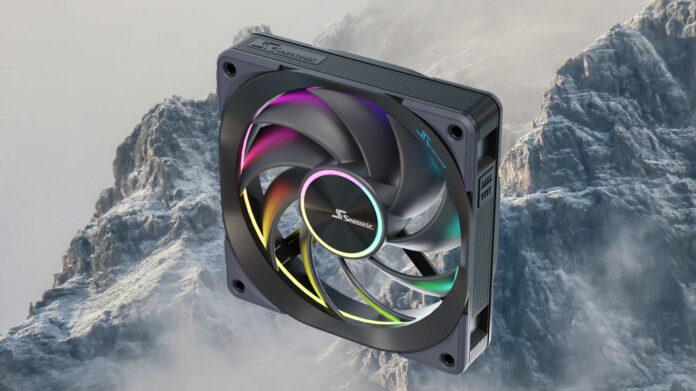 Seasonic has announced the MagFlow 120 ARGB fan featuring a daisy-chainable magnetic connection for power delivery and speed/RGB control. It's all about saving time, reducing clutter, and enhancing the look of your machine by avoiding visible cables.
Measuring 124.2mm (L) x 26.6mm (W) x 120mm (H), the MagFlow 120 ARGB fans use fluid dynamic bearings (FDB) carrying nine blades made from LCP (Liquid Crystal Polymer). Each fan offers 26 independent LEDs arranged in two separate light rings. While subjective, the blue/grey accents are also quite refreshing from the usual black or white choices.
Seasonic claims this series rotates up to 2,000rpm delivering 49.47CFM of airflow and 2.28mmH2O of pressure at 30.15dBA. The power consumption supposedly sits around 1.2W.

The MagFlow 120 ARGB also comes in packs of three fans, including all the cables and mounting hardware. Notably, this pack comes with a fan-to-fan cable meant to connect separate fan segments together, like Corsair's iCUE Link fans. For example, you can power and control the fans at the top and rear of your PC case using a single motherboard header.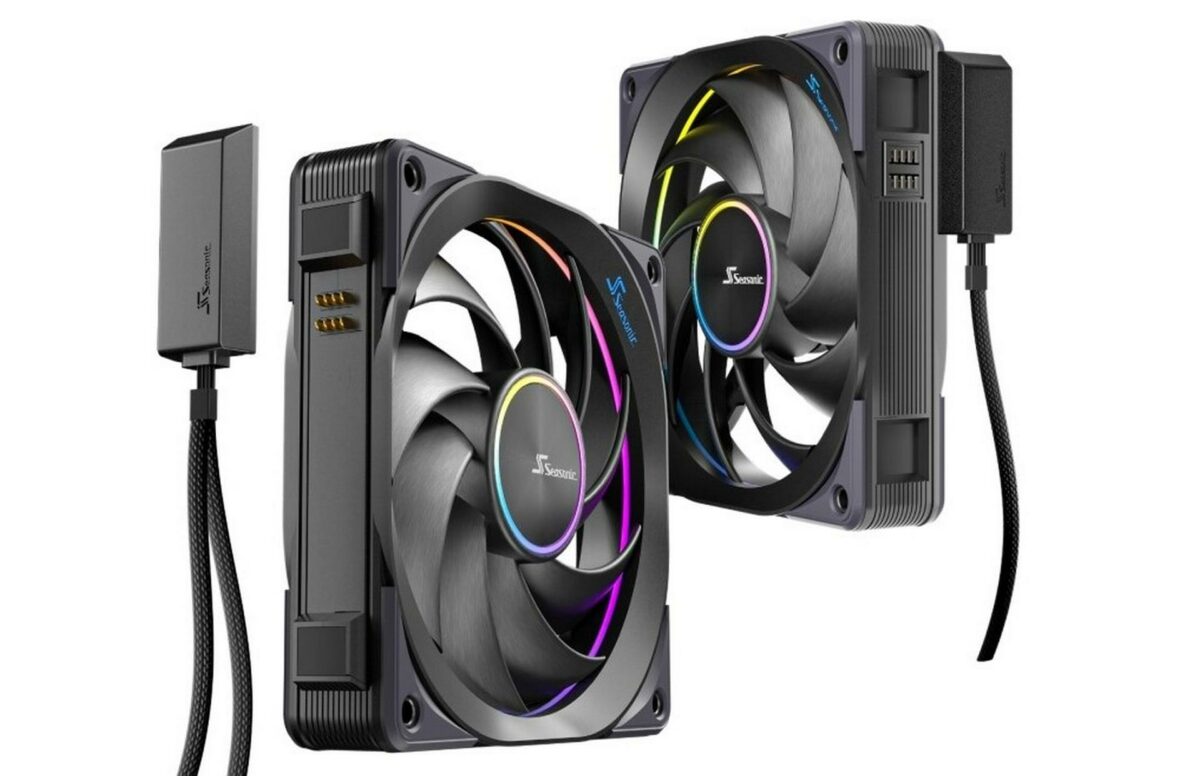 Phanteks and Thermaltake currently face a patent infringement lawsuit from Lian Li over their cable-less RGB fans, recently covered by Gamers Nexus. You might be wondering if Seasonic's design is different enough to avoid any complications. It's possible the brand has sidestepped hot water because it doesn't use any fixation clips. Instead, MagFlow relies solely on magnets. This means that you'll need at least a couple of screws to properly secure each fan in place, unlike Phanteks' for example.
The MagFlow 120 ARGB fans will be available in Q1 2024 at $34.99 / €33.90 for single fans and $99.99 / €99.90 for triple packs, backed by three years of warranty.