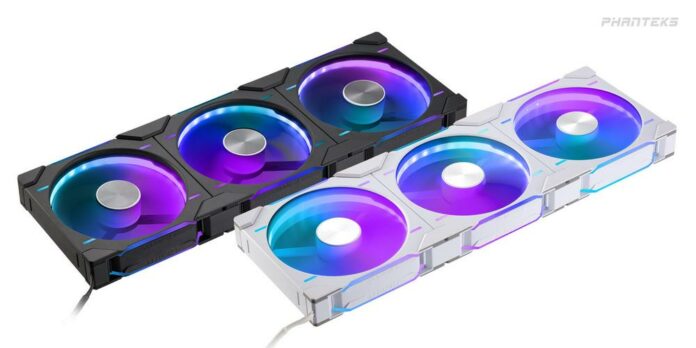 Phanteks has announced 140mm versions of its D30 fans featuring daisy-chainable links and reversed design blades for a better-looking build.
In keeping with 120mm versions, the 140mm D30 will be available in black or white and with a normal or reversed blade orientation. All include Phanteks' daisy-chainable links, enabling seamless connections between multiple D30 fans, thus reducing cable clutter for strictly clean visuals.
Regarding specs, the regular and reversed models are just a touch different, with the former delivering 71.93CFM of airflow and 3.32mmH2O of pressure, whereas the latter maxes at 71.76CFM and 3.08mmH2O. Otherwise, both are 30mm thick, which is said to provide the superior air pressure required for optimal radiator cooling.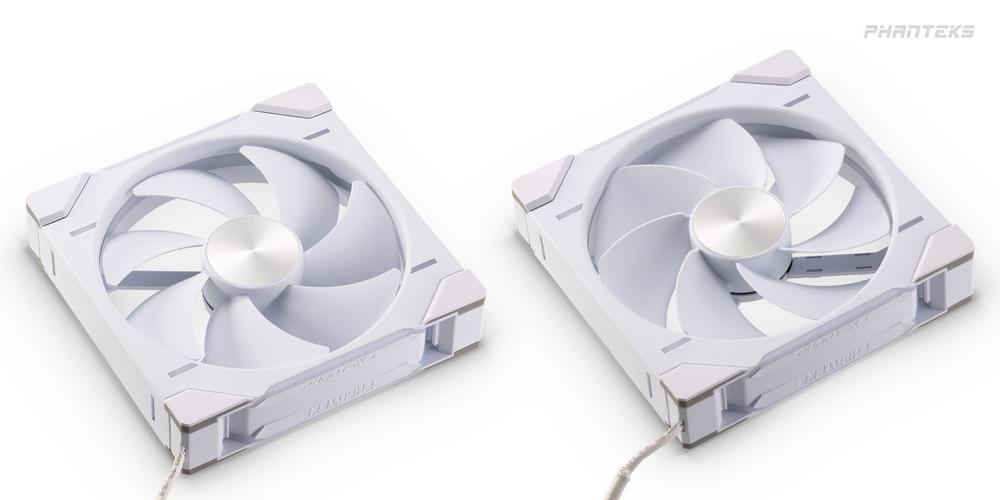 Unfortunately, unlike competing brands Phanteks' daisy-chain design may take a bit of time to put together as it contains as many parts as a Lego kit. Instead of simple sliding mechanisms like Lian Li's Uni Fan or Corsair's iCue Link magnetic connections, Phanteks' approach comes with no less than 22 parts – excluding screws and cables. Though to be fair, most of these bits are meant to improve aesthetics. I suppose this is the price to pay to avoid patent infringements.
Moreover, the power cable can only clip on one side, meaning that some planning is needed before installing these.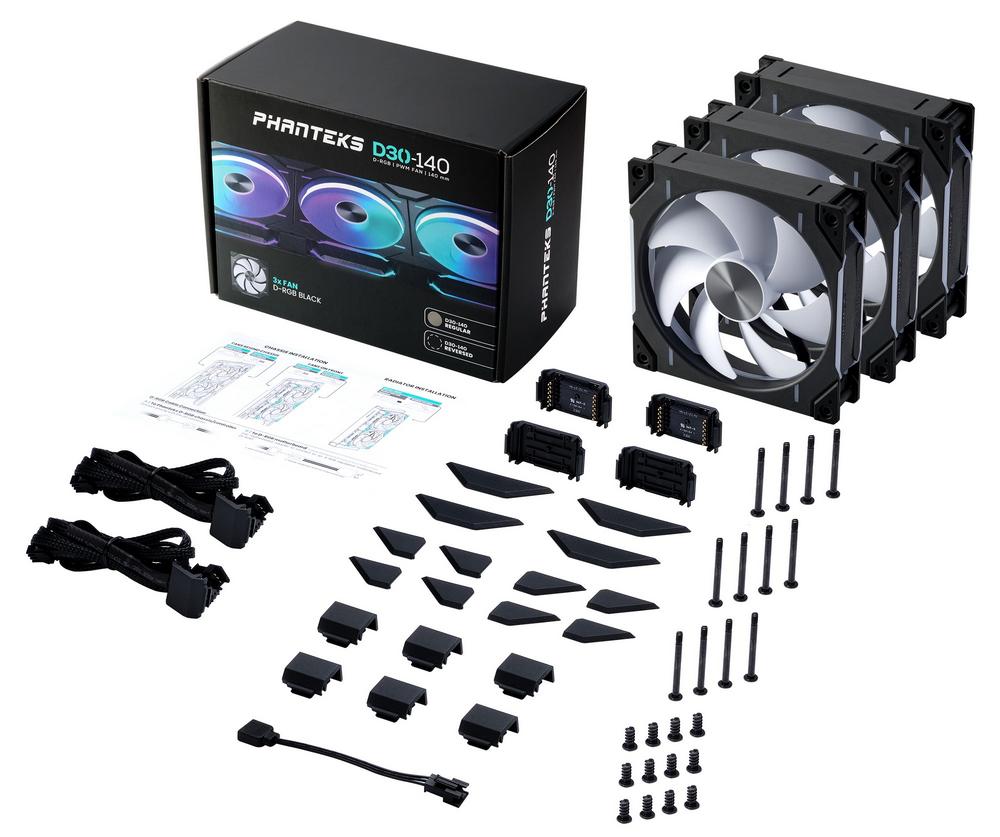 But with these minor limitations out of the way, I must say, I am a big fan of the reversed-blade design, as it allows push-pull radiator setups to look stylish – especially when RGB lighting is on. And if the effect is as good as the smaller 120mm models, we are in for some nicely saturated illumination. All that is left is to get a white motherboard to reflect them.
The Phanteks D30 fan lineup will be available at $29.99 / €29.90 / £29.90 for a single D30-140 or reversed D30-140 fan and $84.99 / €84.90 / £84.90 for a triple-pack.