Keyboard specialist Akko keeps refreshing the 5075B Plus Keyboard series with new and unique themes starring well-known Manga characters. Now there's more choice than ever.
Measuring 335mm x 146mm x 42mm, Akko's 5075B Plus keyboard lineup supports Windows, macOS, iOS, and Android devices through a wired or wireless connection. The former is handled by a Type-A-to-C cable, whereas the latter leverages 2.4GHz and Bluetooth transmission. As expected, the 5075B Plus is capable of 1,000Hz polling rate using the first two methods, where Bluetooth tops at 125Hz.
But since the series is targeting mainly typing users, Bluetooth, too, should be fine for the job at hand. A lower polling rate may also reduce consumption of the 3000mAh battery.

Akko's 5075B Plus series follows the 75 per cent keyboard format by carrying 83 keys. Users can choose between Akko CS Silver, Akko CS Wine Red (Lubed), and Akko V3 Cream Yellow Pro linear switches, or Akko CS Jelly Purple tactile switches, each with different actuation force and travel distance. And the best part, they are hot-swappable, allowing advanced users to tailor each key as desired.
It's worth knowing they're also programmable via Akko's Cloud software that offers access to a range of options from lighting to macros.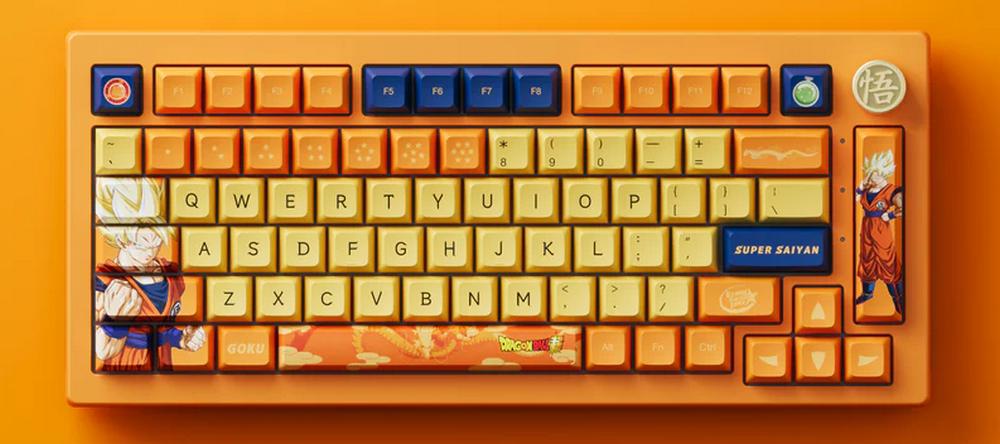 Meanwhile, to improve said typing experience, Akko has placed a gasket plus foam plates between the frame and switches, for a flexible and cushioned feel. The pressing sound is also expected to be less harsh on the ears thanks to these pads. For further sound improvement, lubed switches can be selected or bought separately.
On the back, we find rubber feet with three elevation steps alongside a button for swapping the operating mode and a compartment housing the 2.4GHz wireless receiver.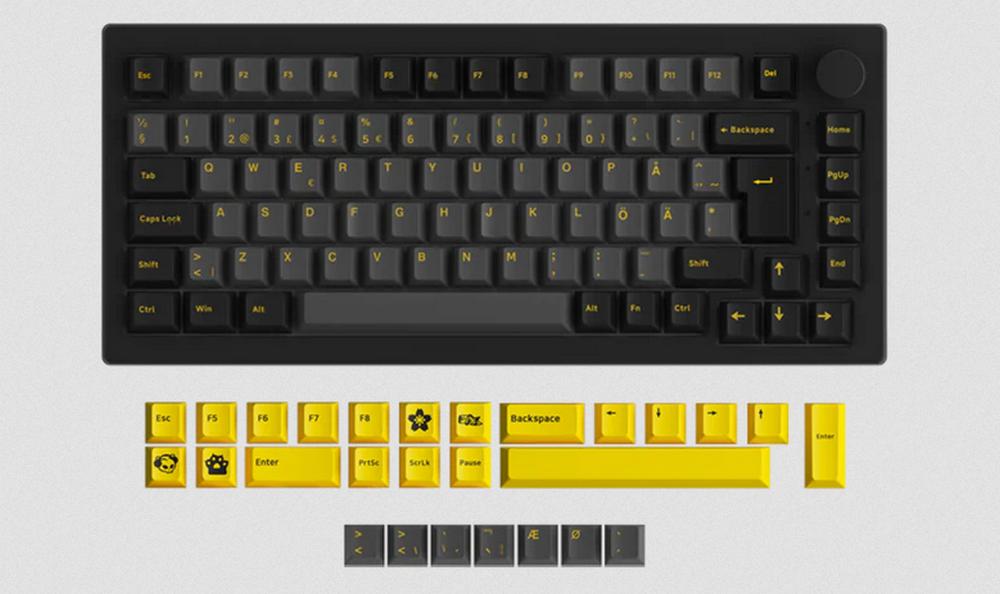 RGB fans aren't left behind, either, as they get front- and side-facing LEDs shining a bunch of different effects. However, while the 5075B Plus series features per-key RGB illumination, keycaps are opaque, meaning you will only see lighting around the keys, not through the letters. That said, in full darkness, these LEDs seem to be powerful enough to pierce through those double-shot PBT caps.
Depending on the model, keyboards come bundled with a 1.8m Type-A-to-C cable, keycap, plus switch pullers, and some supplementary themed keycaps.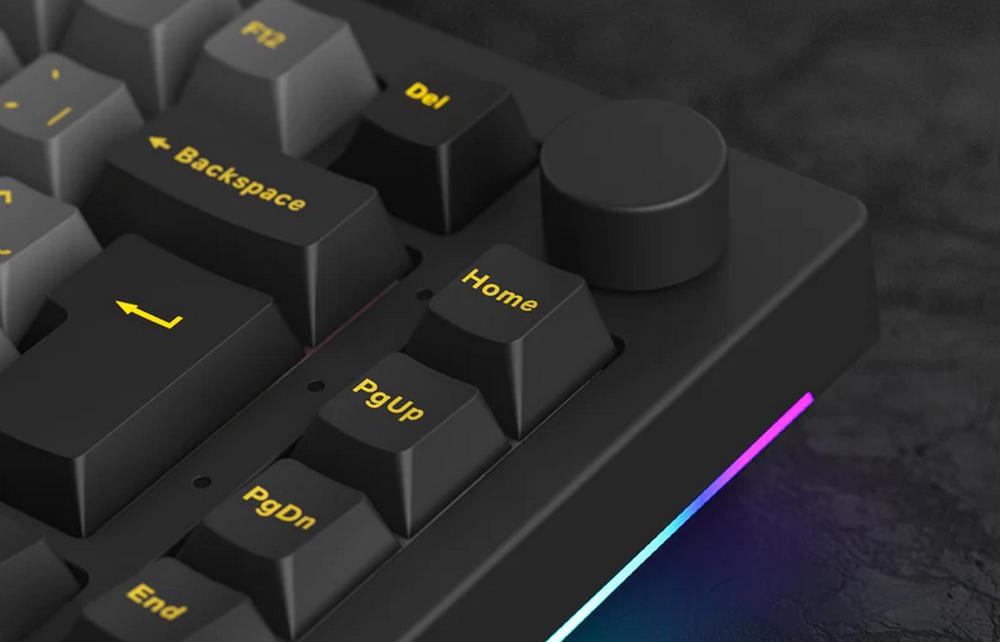 If the layout or colour isn't your jam, Akko also offers a variety of similar keyboards with different sizes, colours, and fonts, from Dragon Ball to Naruto themes – enough to be lost in the store. Choice overload. These unique ones ask for £5 to £20 extra, depending on their complexity. Not that bad, all things considered.
Talking of which, a 5075B Plus series keyboard can be had as low as £79 for a Black and Silver 5075B Plus, with the highest being Dragon Ball and Naruto variants at £114, all backed by two years of warranty. Note that these figures exclude taxes and shipping fees.