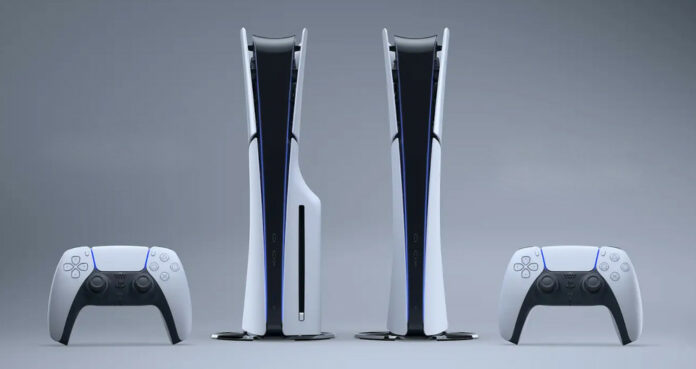 Nearly three years after its initial launch, the PlayStation 5 is finally getting a refresh. Unsurprisingly called the PS5 Slim, the new console features a leaner design and removable disc drive, giving the discless version an upgrade path.
As Sony has done with all its previous consoles from 1 to 4, the iterative PS5 has gone on a diet. The disc model measures 358mm × 96mm × 216mm and weighs 3.2kg, whereas the digital version tops at 358mm × 80mm × 216mm for a 2.6kg weight. This represents a 30 per cent volume and 18 to 24 per cent mass reduction, according to Sony.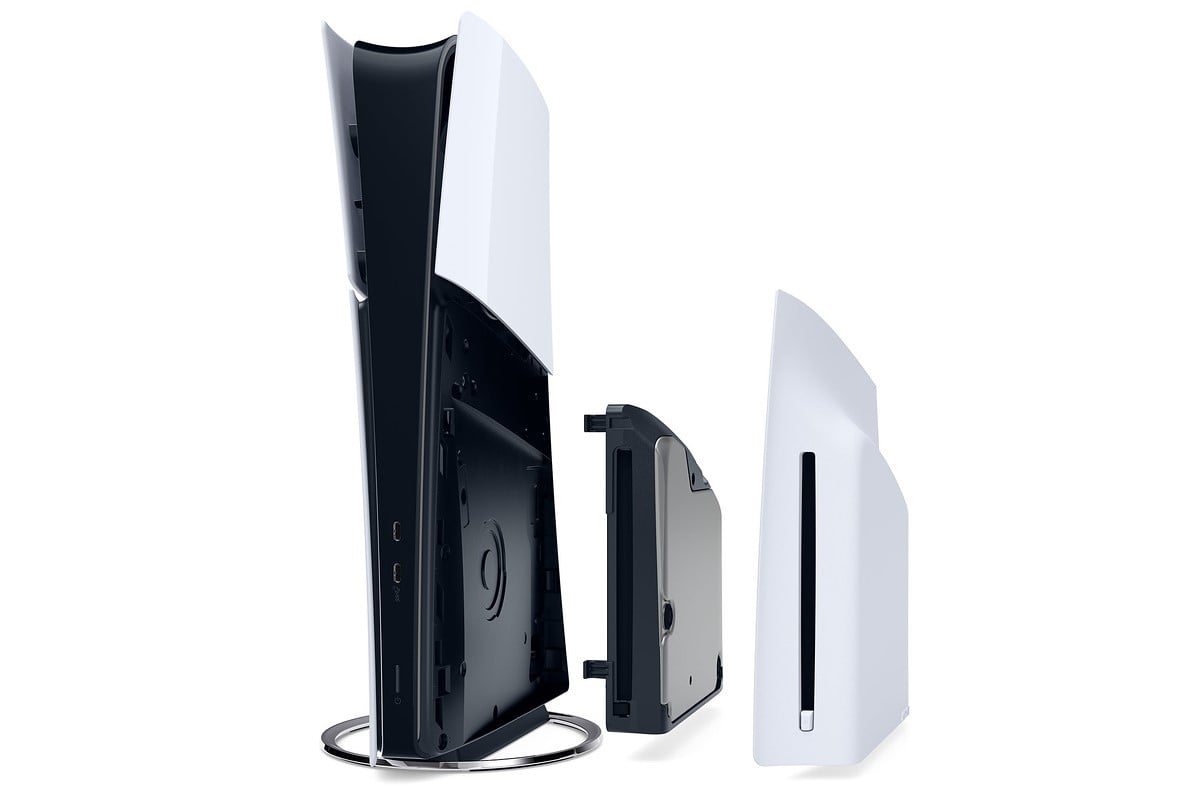 Aside from the change in style and dimensions, the PS5 Digital now supports an add-on removable Blu-ray disc drive – sold separately alongside adequately shaped cover plates. This opens the way for those who opted for a discless version to add a reader down the line for $79.99 / £99.99 / €119.99. Just keep in mind that buying the console and disc separately will cost you more overall.
Unlike the original, the PS5 Slim is built to lie down. To put these new consoles upright, you must spend an extra $30 / £25 / €30 for a stand sold separately. It's only a matter of time before modders and third parties develop one that's a little more premium.
Since the new consoles feature smaller plates with a glossy top half and matte bottom, older skin and side panels won't fit. Fans of customised machines may have to wait a bit to see if the Slim can catch up aesthetically. Coloured covers from Volcanic Red, Cobalt Blue, and Sterling Silver will become available early next year at $54.99 / £44.99 / €54.99. That price is a hard pass for me, though.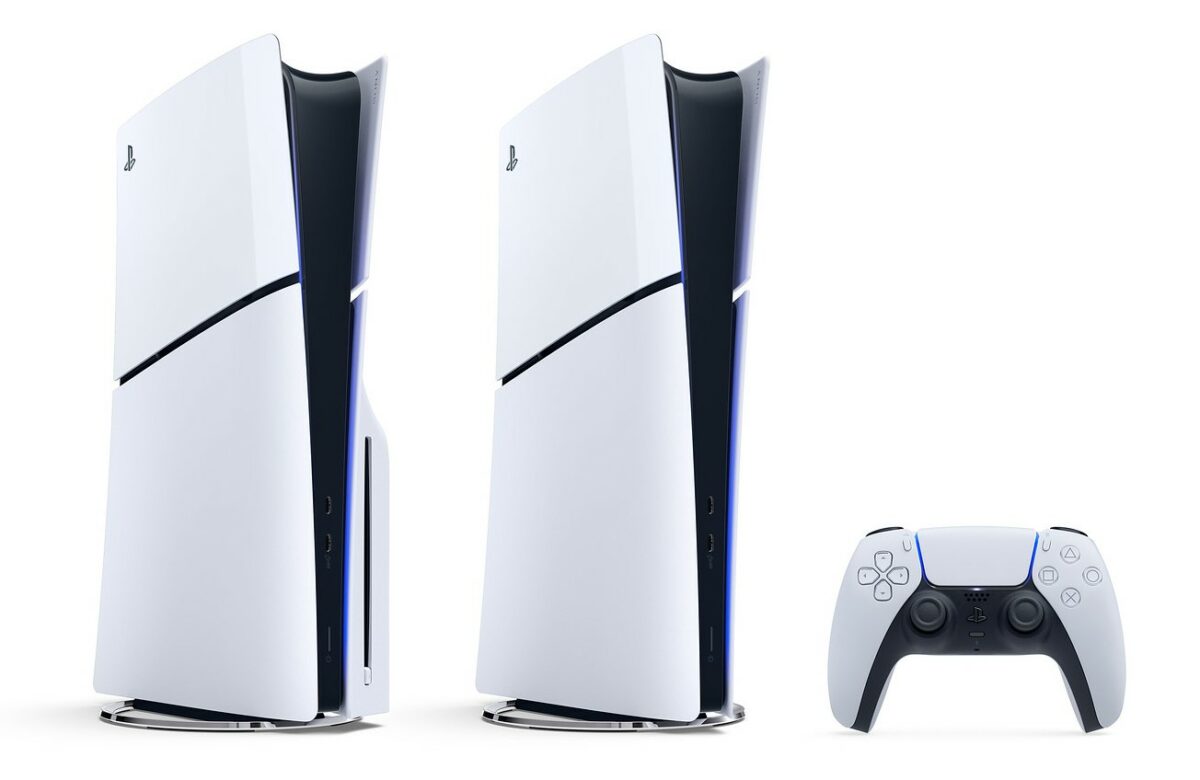 Regarding specs, there are no massive changes here. We still get eight Zen 2 cores at 3.5GHz, a 10.3 TFlops RDNA 2 GPU, and 16GB of shared GDDR6 memory. The SSD is slightly bigger at 1TB instead of 825GB, however, which is a welcome sight. And externally, the PS5 Slim swaps the frontal USB Type-A for a Type-C.
In other words, if you already own a PS5, nothing here is worth paying again. You won't get higher fps or better graphics quality, and you're not getting any exclusive features unavailable on older models.
This new PS5 will be available in the U.S. starting in November, with a global rollout in the following months. The Slim version will also become the default retail model after the original format sells out.
Interested? Then get ready to drop $499.99 / £479.99 / €549.99 for the disc version or $449.99 / £389.99 / €449.99 for the digital. All that is left is to see if and when we will get a PS5 Pro. Seriously, we want real 4K 60fps.