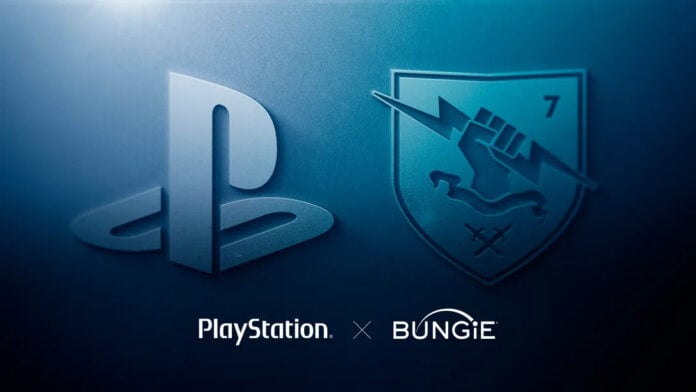 The agglomeration of big-name game studios continues unabated. Just weeks after Microsoft announced a $68.7 billion acquisition of Activision Blizzard, rival Sony has revealed plans to purchase Bungie for $3.6 billion.
Bungie's integration marks an ongoing period of studio expansion for Sony, with the gaming giant having acquired the likes of Bluepoint Games, Housemarque, Nixxes Software and Valkyrie Entertainment in the last calendar year.
Pete Parsons, CEO of Bungie, commented on the deal stating "we must bet big on our vision, on our studio, and on our incredible team of trusted creators who build unforgettable worlds that truly matter to people."
"In Sony, we have found a partner who unconditionally supports us in all we are and who wants to accelerate our vision to create generation-spanning entertainment, all while preserving the creative independence that beats in Bungie's heart. Like us, Sony believes that game worlds are only the beginning of what our IPs can become."
Bungie has limitless potential to unite friends around the world.

We have found a partner in PlayStation that shares our dream and is committed to accelerating our creative vision of building generation-spanning entertainment.

Our journey begins today.https://t.co/PLuVn48zdy pic.twitter.com/kAhRbAg3vD

— Bungie (@Bungie) January 31, 2022
In an effort to dissuade talk of platform exclusivity, Jim Ryan, CEO of Sony Interactive Entertainment, insists Bungie "will remain an independent and multi-platform studio and publisher."
"As such, we believe it makes sense for it to sit alongside the PlayStation Studios organization, and we are incredibly excited about the opportunities for synergies and collaboration between these two world-class groups," adds Ryan.
Echoing those comments, a Bungie FAQ for Destiny 2 has also been published to stress that the game will continue to operate as a multi-platform title. Looking ahead, Bungie also states categorically that future games will not become PlayStation exclusive.
"We want the worlds we are creating to extend to anywhere people play games. We will continue to be self-published, creatively independent, and we will continue to drive one, unified Bungie community," says the acclaimed developer.
Founded in 1991 and now based in Bellevue, Washington, Bungie was acquired by none other than Microsoft back in 2000 and then split to become a privately held company in 2007. The firm currently employees some 900 people and is today best known for its multiplayer first-person shooter IP, Destiny.