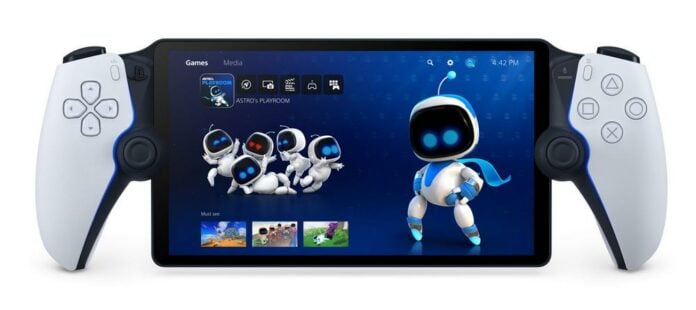 Sony has officially announced the PlayStation Portal remote-play handheld, giving gamers the opportunity to take the PS5 experience outside of the home.
Previously known as Project Q, Portal is a portable device shaped similar to a Steam Deck or Nintendo Switch. It remotely connects to a PlayStation 5 console via Wi-Fi and streams content directly to a 1080p 60Hz LCD screen. Sony says that at least 5Mbps bandwidth is required with 15Mbps recommended for optimal image quality.
There's no need to be on the same network as your console to enjoy games – gaming on the go is possible assuming your broadband connection is strong enough – though playing on a local network will likely incur less latency.
The PlayStation Portal can play supported titles installed on a PS5 console, excluding VR games. Adaptive triggers and haptic feedback are both available in compatible games, too, making full use of DualSense features we know and love.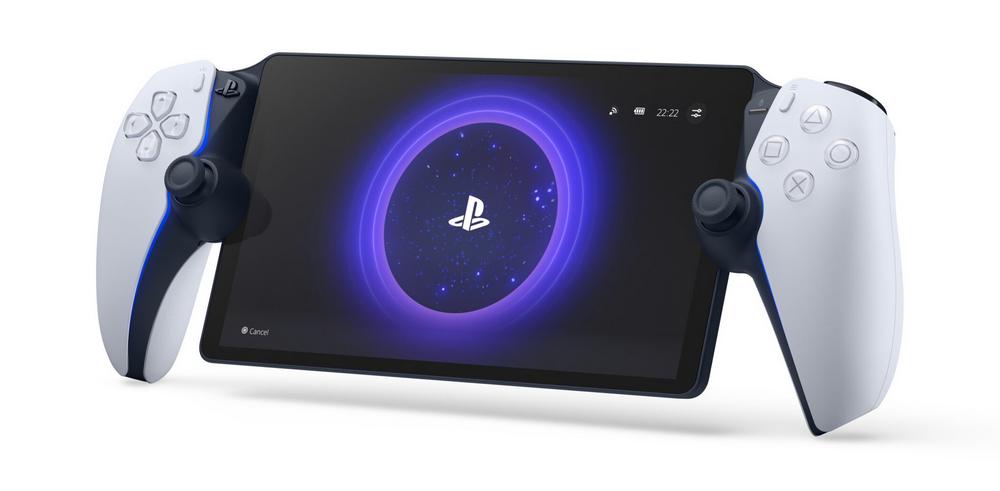 As expected, a huge caveat is the absence of cloud game streaming through a PlayStation Plus Premium subscription, meaning a PS5 console is mandatory for Portal's operation. If a Steam Deck can be had for £349 new / £279 refurbished, Sony faces stiff competition in the handheld arena, and this isn't the follow-up PSP that many had hoped for.
On the plus side, Portal can wake up the PS5 from sleep, so we don't need to turn on the console every time we take a break. There's still no precise definition of battery life, but Sony has previously claimed to be targeting around eight hours.
In terms of controls, PS Portal is pretty much a DualSense wireless controller cut in half with a screen tucked in between. This means directional plus action buttons, centred thumbsticks, create, PS, options, and mic mute buttons, not to forget L1/L2 and R1/R2 triggers on the rear alongside a 3.5mm headphone jack, and USB Type-C charging.
Everything you'd expect, though there is no touchpad since we now have an entire screen for that. I must say, while I prefer the Xbox controller shape and thumbstick positioning, the symmetry of Sony's PS Portal is eye-pleasing, though with no option to detach the controllers, it's far from pocket-sized.
The PlayStation Portal will be available later this year for $199.99 USD, €219.99 EURO, £199.99 GBP, or ¥29,980 YEN.