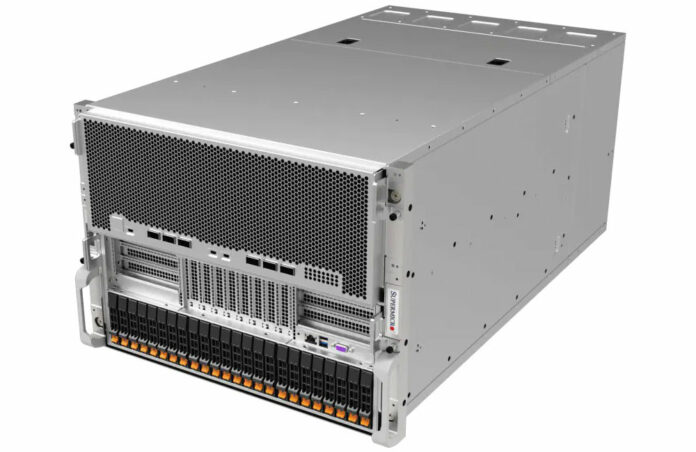 At Intel Vision 2022, server specialist Supermicro showcased Intel's upcoming Arctic Sound-M datacentre GPUs. As a recap, these graphics cards are professional versions of consumer desktop Arc GPUs also coming to market later in the year.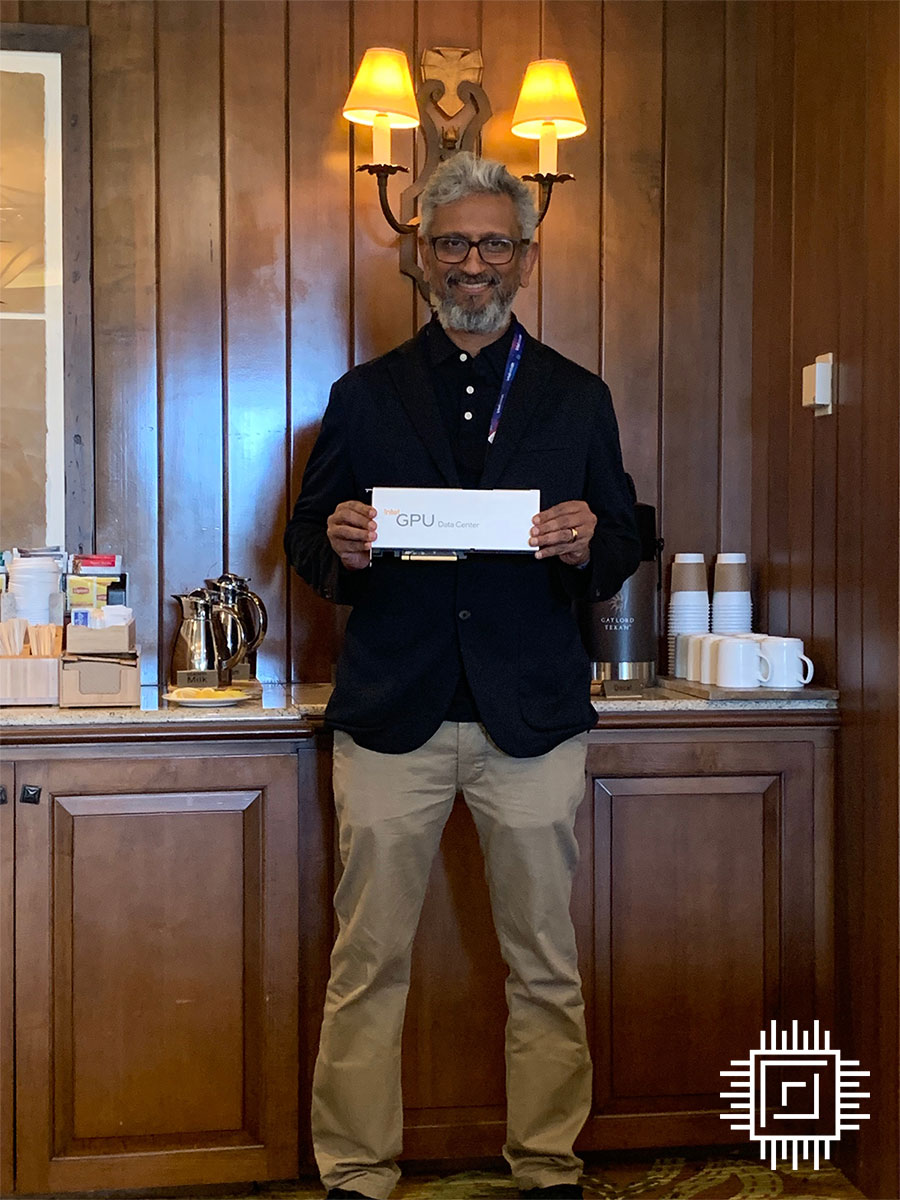 Multi-purpose professional cards
Arctic Sound-M GPUs are designed as the processing backbone for cloud gaming – Intel's upcoming Project Endgame streaming service is built on them – AI inferencing, virtual desktop infrastructure, and at-edge media processing and streaming. To that end, Arctic Sound-M's media engine is touted as the best in the industry, offering hardware-accelerated AV1 encoding and decoding capable of handling eight UHD or 30-plus FHD streams and 40-plus game streams per card. In a server with four cards, this scales to 120 FHD streams per node, and 13,000 streams per rack. Regarding other performance, per-card figures of 150 AI TOPS (inferencing) and 62 virtualised functions (VDI) appear robust.
Apart from additional datacentre-specific features addressing reliability, Arctic Sound-M GPUs are otherwise similar to desktop gaming Arc. The top-level SKU consumes 150W and is outfitted with a single eight-pin power connector. A second, smaller card does away with auxiliary power and relies on the PCIe 4.0 bus to provide 75W.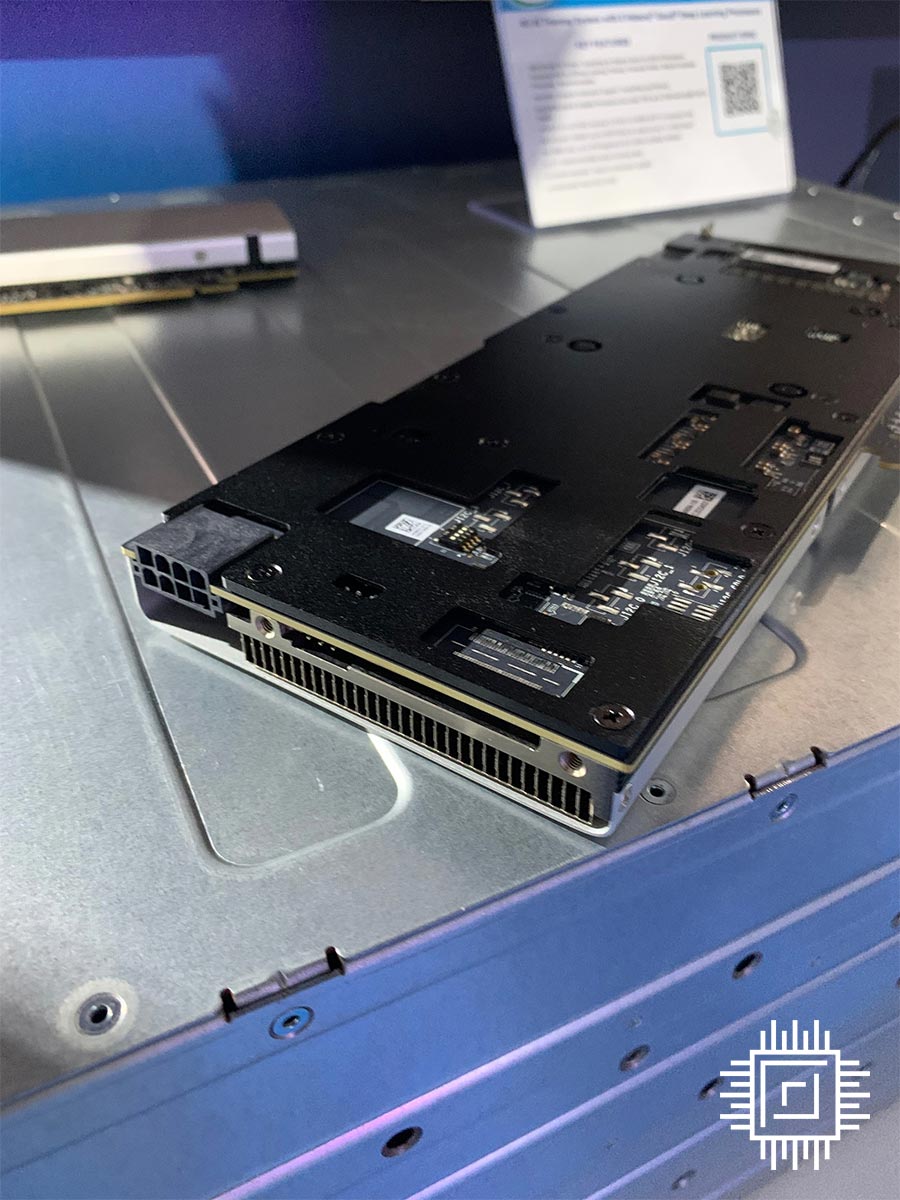 Dual-GPU 75W model
Club386 had the opportunity to see the products in the flesh, and both Arctic Sound-M cards are single slot and passively cooled, relying on front-to-back server cooling instead. Intel's bigger, more powerful card uses the ACM-G10 die and houses 32 Xe cores offering 4,096 shaders, while the smaller model, low profile in nature, leverages two ACM-G11 GPUs for 16 Xe cores and 2,048 shaders. Neither have video outputs, but both carry four Xe media engines.
Commenting on the launch, Supermicro CEO Charles Liang said the company "continues to work closely with Intel and Habana Labs to deliver a range of server solutions supporting Arctic Sound-M and Gaudi2 that address the demanding needs of organisations that require highly efficient media delivery and AI training."
"We continue to collaborate with leading technology suppliers to deliver application-optimised total system solutions for complex workloads while also increasing system performance," adds Liang.
Supermicro expects to ship Arctic Sound-M to customers from July 2022, according to company representatives.