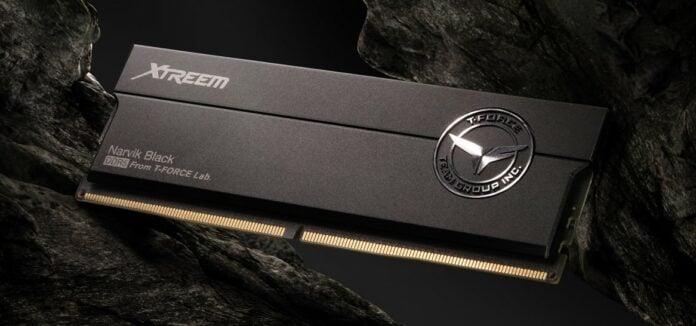 TeamGroup has announced the T-Force Xtreem DDR5 memory lineup boasting speeds up to 8,200MT/s in 48GB kit capacity.
Designed specifically for gamers, the T-Force Xtreem DDR5 is TeamGroup's answer to growing support for high-speed RAM. TeamGroup says that Xtreem DDR5 series carry select high-quality ICs tested and validated to develop high performance, ready to be pushed further by manual overclocking and tuning.
Currently, five kits are available, offering 7,600MT/s, 8,000MT/s, or 8,200MT/s in 32GB (2x16GB) or 48GB (2x24GB) configurations, with CL36 or CL38 timings. While AMD's AM5 boards should now be able to handle some of these kits, the Taiwanese brand seems to have focused on Intel platforms, announcing only compatibility with 700 series chipsets. That said, nothing is stopping you from trying.
For detailed specs, check the table below.

It appears that 24GB modules have matured enough to offer top-notch performance and capacity without requiring higher latency or voltages.
The chips, alongside the power management integrated circuits (PMIC), are cooled by a 2mm-thick black aluminium heatspreader, finished with a nice-looking sandblasted finish, said to deliver 10 per cent lower temperatures compared to bare modules. This solution brings modules' dimensions to 48.8mm (H) x 134.5mm (L) x 8.2mm (W). Clearly not the shortest on the market, so keep it in mind for CPU coolers' clearance if you plan on getting a pack for your PC.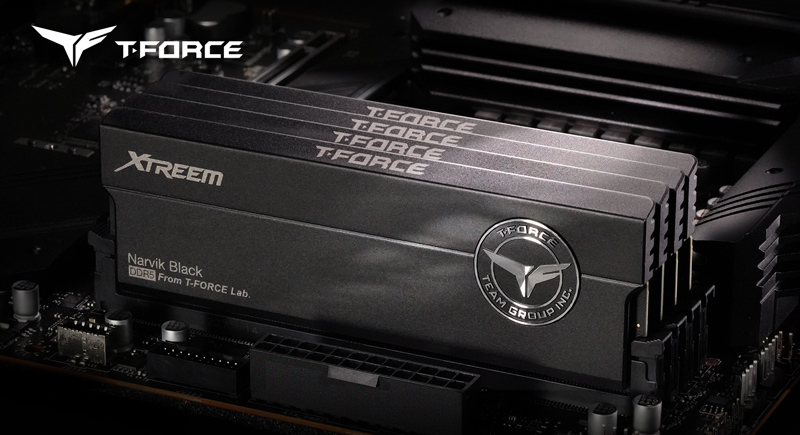 "T-FORCE XTREEM DDR5 memory demonstrates incredible overclocking performance to satisfy overclocking enthusiasts around the world," said TeamGroup.
The T-Force Xtreem DDR5 memory kits are expected to become available on Amazon and Newegg in North America at the end of October, backed by a lifetime warranty.