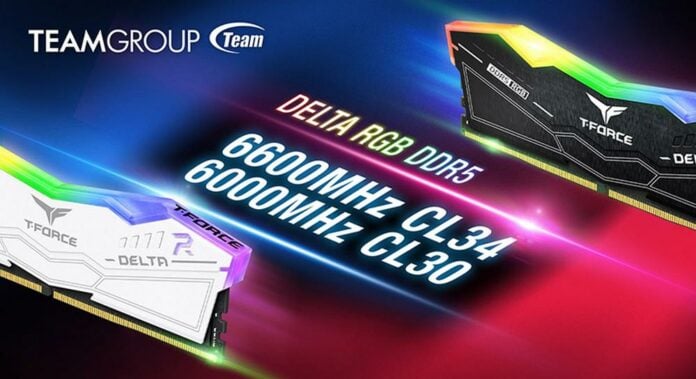 TeamGroup has announced two new DDR5 kits joining its T-Force Delta RGB series, bringing high speeds and low latencies.
These two new kits are interesting since they provide potential consumers with a choice between a high-speed 6,600MT/s kit at CL34 latency, or a low latency 6,000MT/s CL30 kit. Both kits come in a 2x16GB capacity.
Personally, I would go for the 6,000MT/s CL30 kit. I like tight timings, plus from experience, it's easier to overclock RAM to get high frequencies than low timings.
These modules would fit nicely on next-gen AM5 boards; we just need to wait a bit longer.
Lighting aficionados should be pleased by the 120-degree, wide-angle RGB backlight. The heatsinks are made of aluminium combined with thermal pads to keep the memory chips cool.
TeamGroup says each module is equipped with a power management chip and carefully selected high-quality ICs to provide superior system performance and stable computing.
T-Force Delta RGB DDR5-6600 CL34 and DDR5-6000 CL30 are scheduled for release globally in July 2022. Pricing is unknown at present.