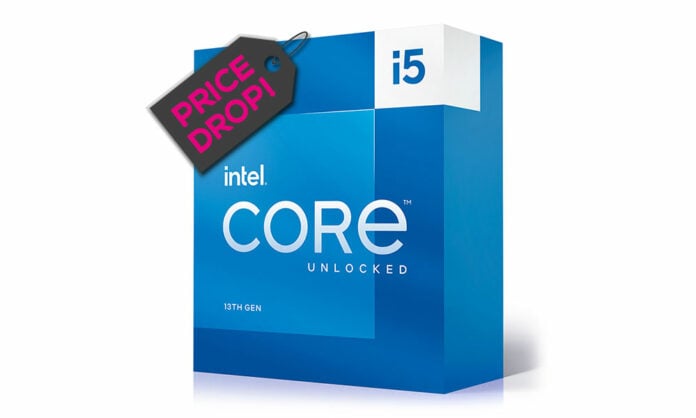 PC enthusiasts must be feeling the urge to build a new rig. After years of stock shortages and inflated prices, there are now honest-to-goodness deals across multiple product categories.
It's in the CPU space that most of the frenetic action is taking place. AMD and Intel locking horns is always fun to watch, and has the added benefit of competitive pricing as both chip giants jostle for position.
AMD's Ryzen 9 7900X plummeted to £399 / $419 earlier this month, yet Intel is determined to keep hold of the mainstream crown with cuts of its own. Right now, the Core i5-13600K – our pick of one of the best CPUs available – has returned to £299 / $319.
The 14-core, 20-thread Core i5 was last seen at this price point around Christmas 2022, though it was briefly even cheaper as part of the Amazon Spring Sale a couple of weeks ago. Such deals are hard to resist, especially for those of us long overdue an upgrade, and if latest generation parts aren't a priority, remember the venerable Ryzen 7 5800X is also now half price!