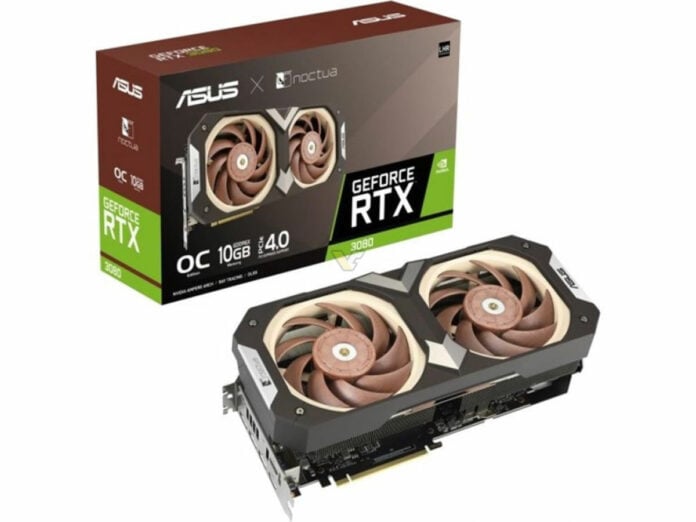 Asus and Noctua are joining forces once again to launch a custom-cooled variant of the high-end GeForce RTX 3080.
The fabled Asus GeForce RTX 3080 Noctua Edition card, pictured by the folk at VideoCardz, mirrors the existing RTX 3070 release with what appears to be a huge 4.3-slot form factor, oversized heatsink and a pair of high-quality, beige-coloured Noctua fans.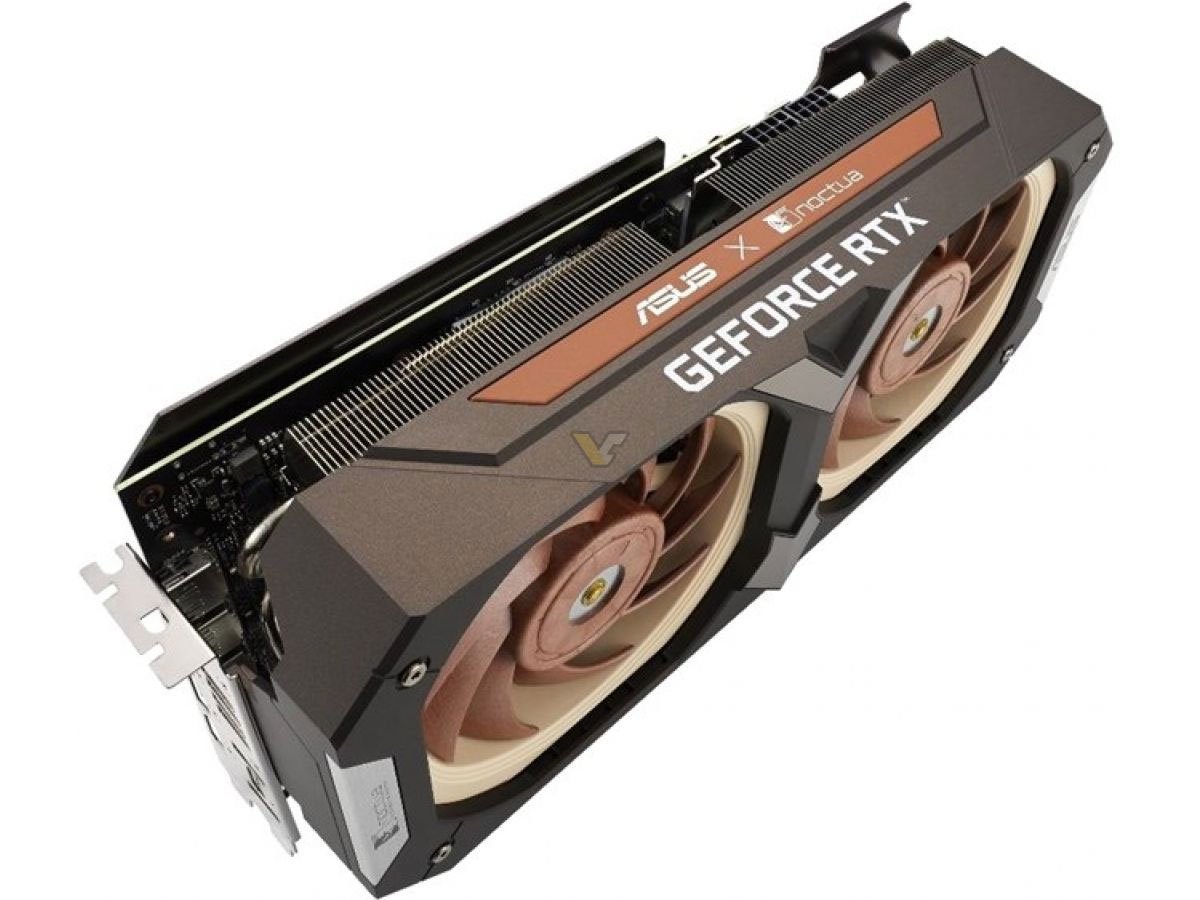 Our experience of the RTX 3070 collaboration proved hugely positive – it remains the quietest high-end card we've ever used – and it was only a matter of time until the cooler became available on other models. Noctua itself offered a teaser back in March, confirming plans to "create further cards in collaboration with Asus."
What's interesting this time around is that while RTX 3080 is a better fit for a cooler of this ilk, Asus/Noctua appear to have opted for the older 10GB variant of Nvidia's GPU. A 12GB successor was launched earlier this year, and it's a real shame not to see the Noctua cooler feature on the latest available part.
Leaked images reveal the presence of dual eight-pin power connectors, as well as three DisplayPort 1.4 and dual HDMI 2.1, and pricing is predicted to land at around the €1,150 mark, representing a premium of around 25 per cent over regular cards.
A 10GB frame buffer in our estimation makes this card an opportunity missed, yet it's good to see the Noctua cooler getting another run out. Here's hoping the quad-slot design is featured on next-gen parts closer to launch, and wouldn't it be nice to see a Radeon model, too?