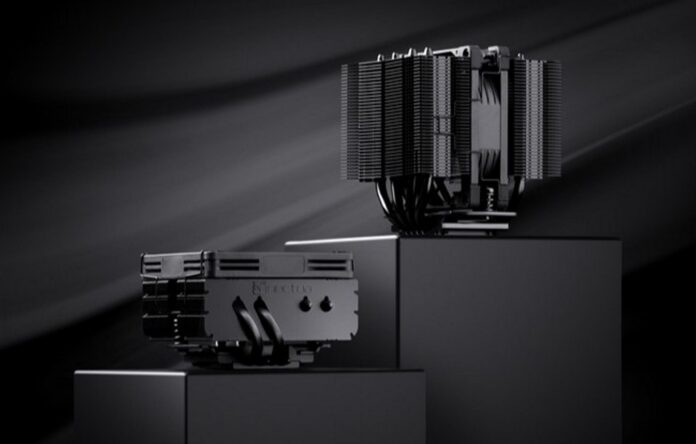 Noctua has expanded its chromax.black lineup of CPU coolers with new all-black versions of the NH-D9L and NH-L9x65, combining performance and quiet operation with a sleek stealthy look. The new paint job debatably makes them even more attractive, but performance and noise levels are expected to remain identical.
The NH-D9L chromax.black and NH-L9x65 chromax.black are pretty much the same as their regular counterparts except for it's new look. There isn't an inch of the component that isn't doused in black, including coated heatsinks, fans, anti-vibration pads, fan clips and mounting parts.
NH-D9L
The dual-tower NH-D9L with its four heatpipes is built for space efficiency, measuring 110mm (H) x 95mm (W) x 95mm (D) and weighing 531g. It comes equipped with a single NF-A9 PWM chromax.black 92mm fan alongside Noctua's NT-H1 thermal compound. While this cooler is made for maximum RAM and PCIe clearance, users who would like to add a second fan to further improve its cooling capabilities are free to do so.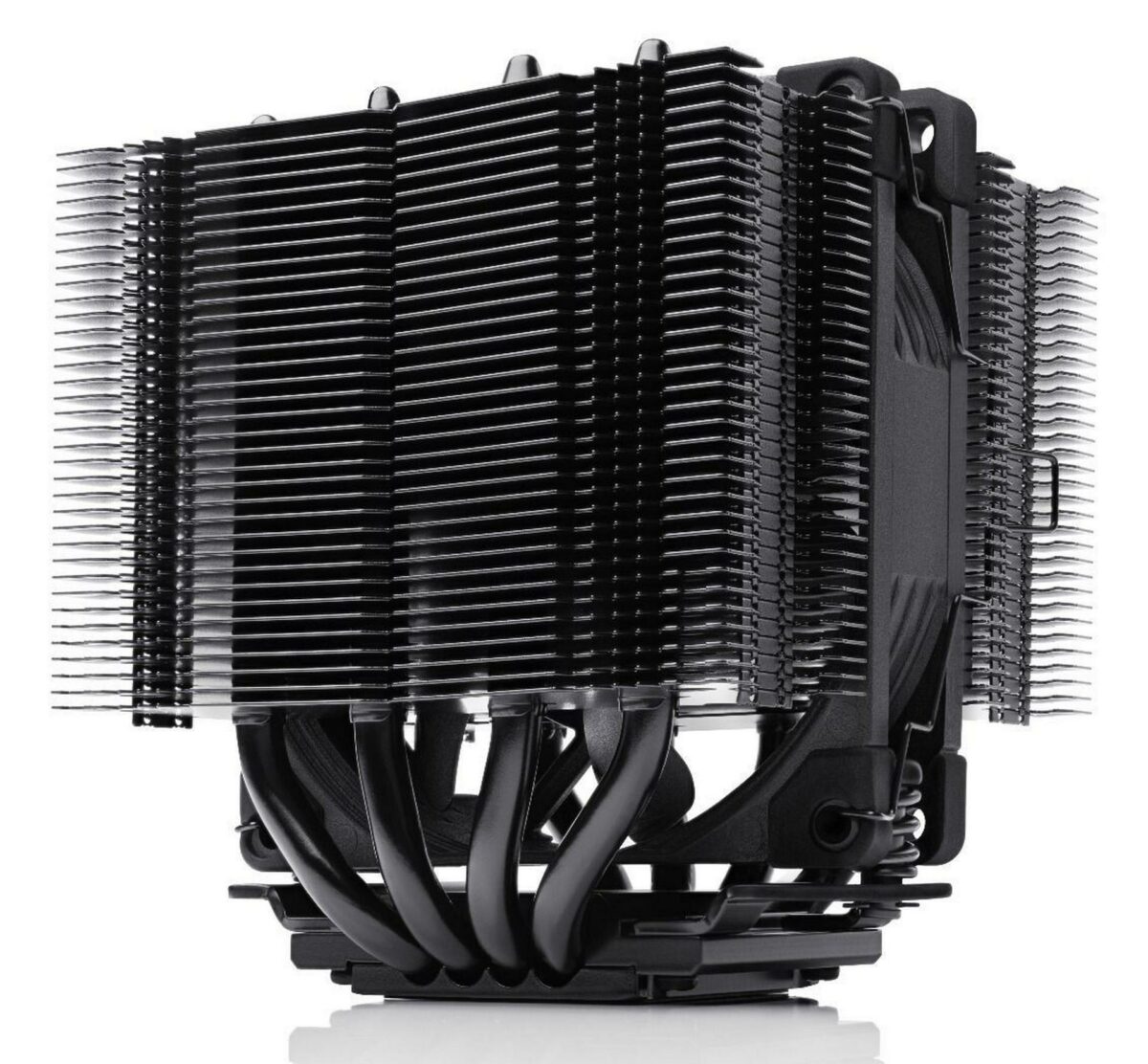 NH-L9x65
A perfect companion to Fractal's Terra chassis, the NH-L9x65 on the other hand is a low-profile cooler filling a gap between the NH-L12 and the ultra-compact NH-L9i series. Measuring 51mm (H) x 95mm (W) x 95mm (D) and carrying four heatpipes instead of two, the NH-L9x65 aims to offer higher performance than the NH-L9i without losing compatibility with SFF chassis. Needless to say, RAM clearance is a non-issue with this one.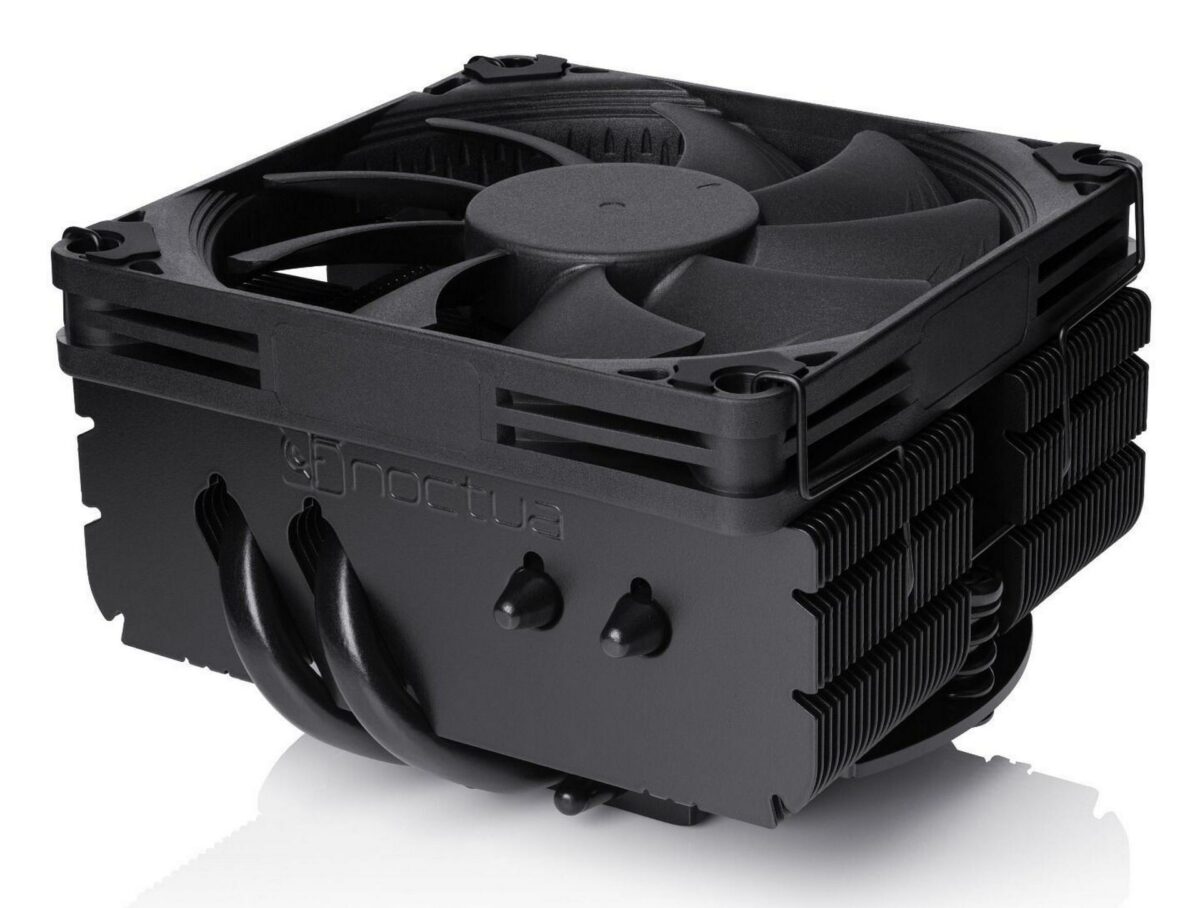 Both coolers come bundled with all the necessary mounting hardware to support Intel's LGA 1851/1700/1200/1156/1155/1151/1150 and AMD's AM5/AM4 sockets. This includes a NA-RC7 low-noise adaptor and the new offset mounting bars for AM5 CPUs
"Many users who build Small Form Factor systems value build-aesthetics just as much as performance and quietness of operation," says Roland Mossig (Noctua CEO). "Our NH-D9L and NH-L9x65 are highly popular among Small Form Factor builders, so we're excited to introduce them in all-black chromax versions!"
The chromax.black NH-D9L and NH-L9x65 will be available at €74.90 / $74.90 and €69.90 / $69.90 respectively, backed by a six-year warranty.