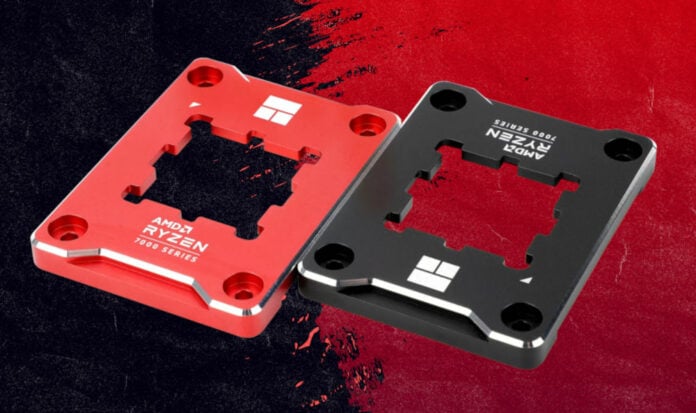 Thermalright has announced a new socket frame for AM5 socket motherboards, intended to replace the original for an even spread tension and secure installation.
As far as we can tell, nobody has issued any concerns regarding AMD's AM5 socket-locking mechanism bending the CPU or securing it badly, yet Thermalright is launching what it calls AM5 Secure Frame. This block of metal's job is similar to its Intel counterpart, replacing the – arguably noob-friendly – stock lever mechanism with a stronger and nice-looking aluminium frame.
Thermalright seems to have its own definition of 'if there is no demand, create it' concept. Jokes aside, this frame could at least provide a more even pressure distribution over the CPU, since it contacts all eight heatspreader feet – or as some call it, the octopus. At the same time, the manufacturer is killing two birds with one stone by also following the shape of Ryzen 7000 Series' heatspreader, thus blocking thermal paste from dropping between the legs, akin to Noctua's NA-TPG1 thermal paste guard.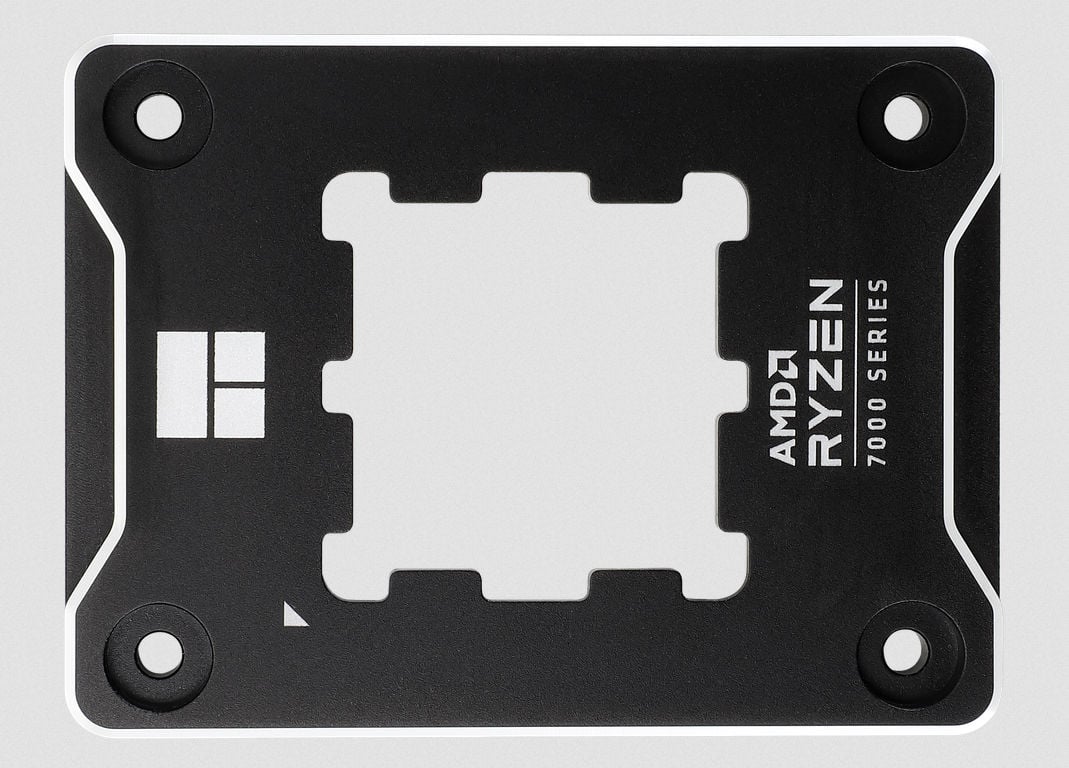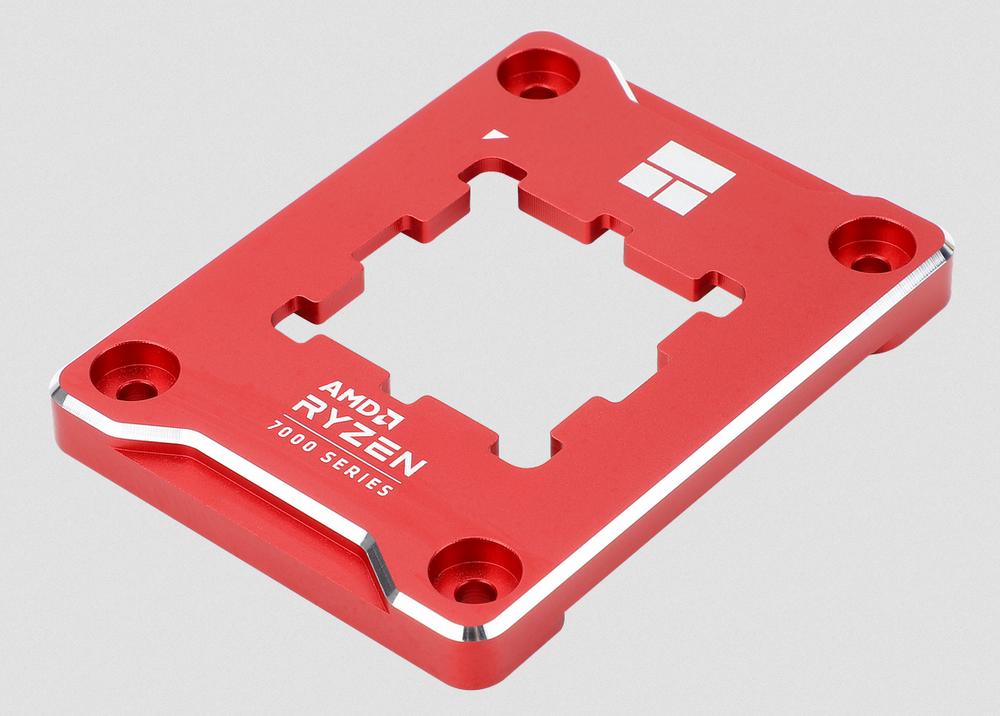 Installation requires removal of the original mechanism from the motherboard, before placing a Ryzen 7000 Series CPU with the utmost care to avoid bending the pins, and finally putting Thermalright's frame on top and locking using the four original screws.
The frame measures 75mm x 56 mm x 7.5mm and weighs 45g. It will be offered in red or black alongside an L-shaped screwdriver and 2g of TF7 thermal paste. The price is yet to be revealed, but it will probably be the same as the Intel variant, coming at around the £12 mark. Worth it or a gimmick? You decide.