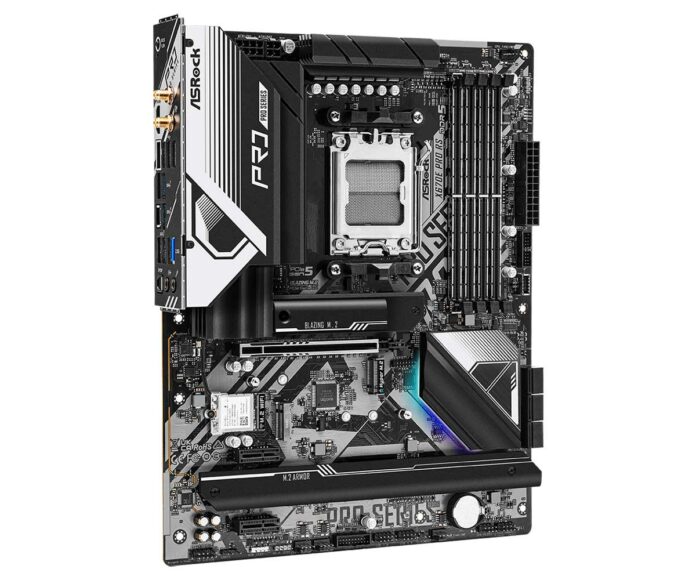 It's that time of the season. Enthusiast builders will be planning in earnest, fully aware of next-gen hardware that's right around the corner. A key area of focus for many DIYers is the impending arrival of Ryzen 7000 processors and legion AM5 motherboards.
A long overdue shift away from AM4 gives motherboard vendors opportunity to present new wares, and all the big names are expected to have multiple offerings from the get-go. AMD has been eager to tease a variety of forthcoming solutions – including familiar names such as Asus ROG Crosshair, Aorus Extreme and MSI MEG – and ASRock is beginning to showcase its own models by launching an official product page for X670E Pro RS.
Albeit short on detailed specification, the listing reveals a mid-tier board that's reasonably sleek and well stocked with features. Pro RS is intended to slot in below premium models such as the inevitable X670E Taichi, yet carries the full arsenal of X670 Extreme features. That means fully unlocked overclocking, and guaranteed PCIe 5.0 speeds for storage and at least one graphics slot.
Visible pins in the CPU socket illustrate a key difference between generations – Ryzen 7000 Series desktop is making the move from PGA to LGA (1718, to be specific) – and as per the rumours, AMD's upcoming platform is expected to support DDR5 memory exclusively.

Providing a look at the I/O shield gives us a good idea what to expect from second- or third-rung X670E setups. ASRock includes both DisplayPort and HDMI outputs – remember every Ryzen 7000 Series processor features onboard graphics – and Wi-Fi 6E connectivity comes as standard.
10 USB ports offer various feeds and speeds, including four 5Gbps Type-A ports, a 10Gbps Type-A port, and a Type-C offering full Gen 2×2 bandwidth of 20Gbps. 2.5G Ethernet is quickly coming the base standard – we presume (hope?) 5G of 10GbE is being reserved for flagship Taichi offerings – and audio comes courtesy of a basic Realtek ALC897 codec.
A single PCIe Gen 5 x4 M.2 slot, covered with a heatsink worryingly labelled as 'Blazing,' sits just above the solitary PCIe 5.0 x16 expansion slot, and as far as we can tell going by the images, RGB lighting is limited to the southbridge heatsink.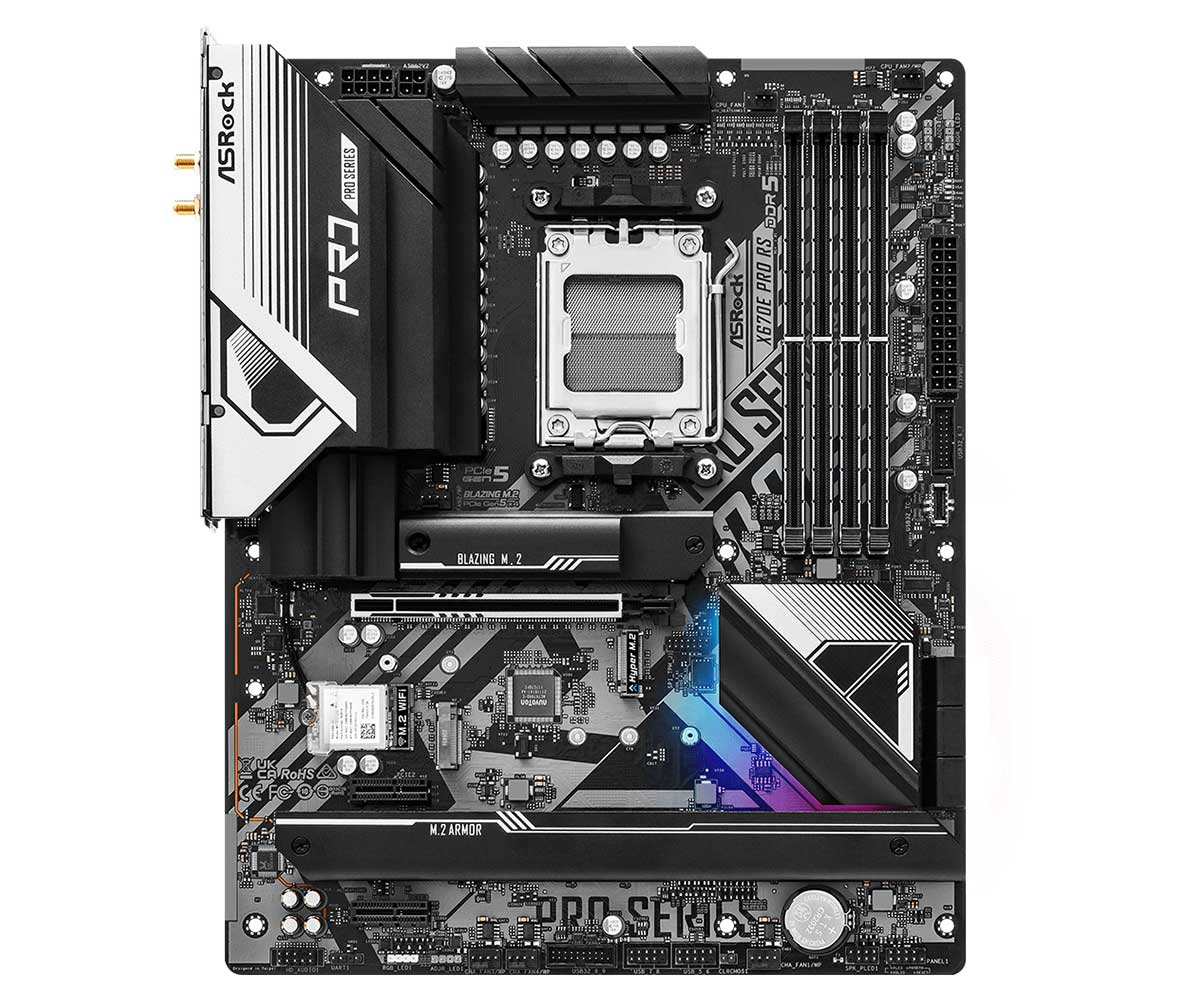 Half-a-dozen stacked SATA ports are par for the course on a board of this ilk, as are eight-plus-six CPU power connectors, and six fan headers (including two CPU) ought to be ample for most builds.
There are no debug LEDs or dedicated power and reset buttons, but the absence of such features is to be expected on what is likely to be one of ASRock's more affordable X670 Extreme solutions. No word on pricing just yet, but expect plenty more AM5 details to be forthcoming in the weeks and months ahead.