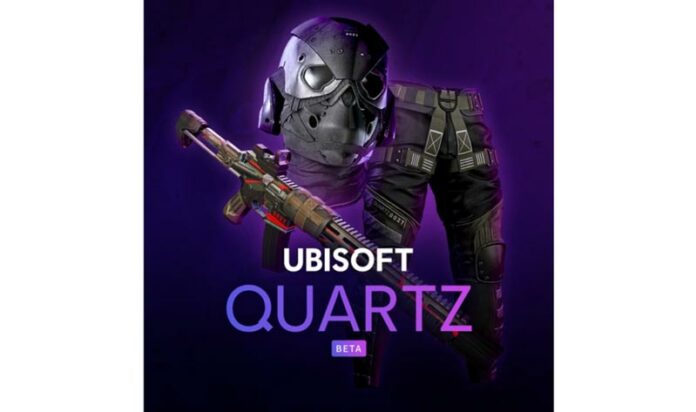 The rise and proliferation of NFTs in the technology business has been commented on several times in our daily Roundup news summaries. Today, a "non-fungible token" tech news piece grabs its own headline, as it is revealed that Ubisoft will be introducing NFTs into the firm's AAA games line-up. Hands up if you had thought EA would have been the first mover.
Ubisoft Digits are claimed to be "the first NFTs (Non-Fungible Tokens) playable in an AAA game." Described as an "experiment," the initiative to add NFTs to AAA games debuts via a management platform called Ubisoft Quartz. The first Digits made available will appear in Tom Clancy's Ghost Recon Breakpoint on Ubisoft Connect for Windows PC.
Players of modern PC titles will be very familiar with custom clothing, skins, paintjobs, and so on, added to games. These in-game items are often sold to gamers, so they can adventure in multiplayer worlds wearing "exclusive" or at least limited edition apparel. With NFT technology, your special look will be even more exclusive – with one-of-a-kind gear in Ghost Recon featuring a "unique engraved serial number visible to all."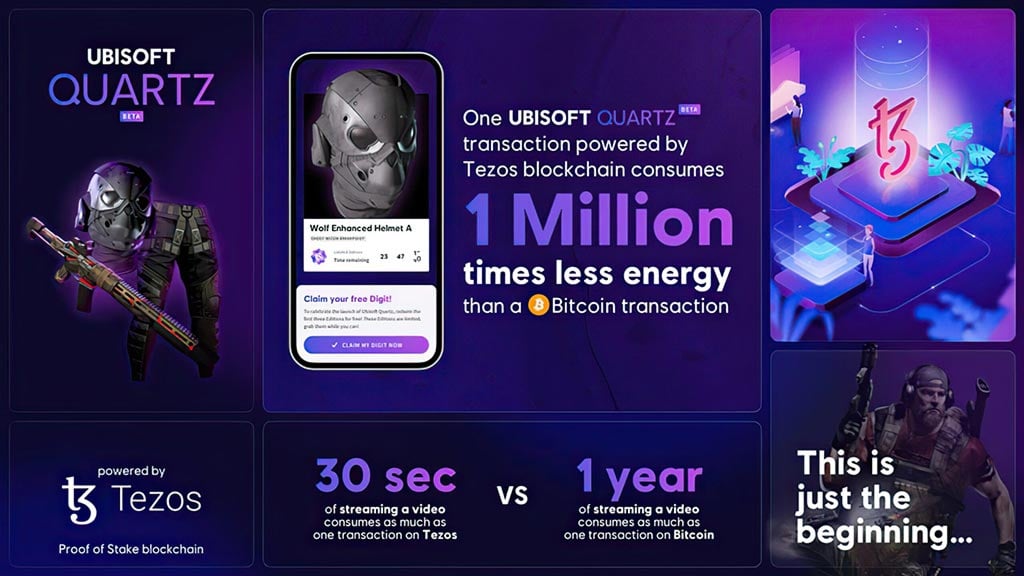 In a press release, Ubisoft says that the playable cosmetic items it had dubbed Digits will span beyond the items you wear. Collectible in-game vehicles, weapons, and other pieces of equipment will all be made into NFTs.
Leveraging blockchain technology
Ubisoft will leverage blockchain tech to allow gamers to buy, sell and trade Digits – via Ubisoft Quartz. The implementation from Ubisoft hasn't been done from scratch, rather it is built on Tezos, a blockchain running on a Proof-of-Stake consensus mechanism. Importantly for some, Tezos is claimed to be much more energy efficient than the likes of Bitcoin or Ethereum, as well as being an established NFT leader.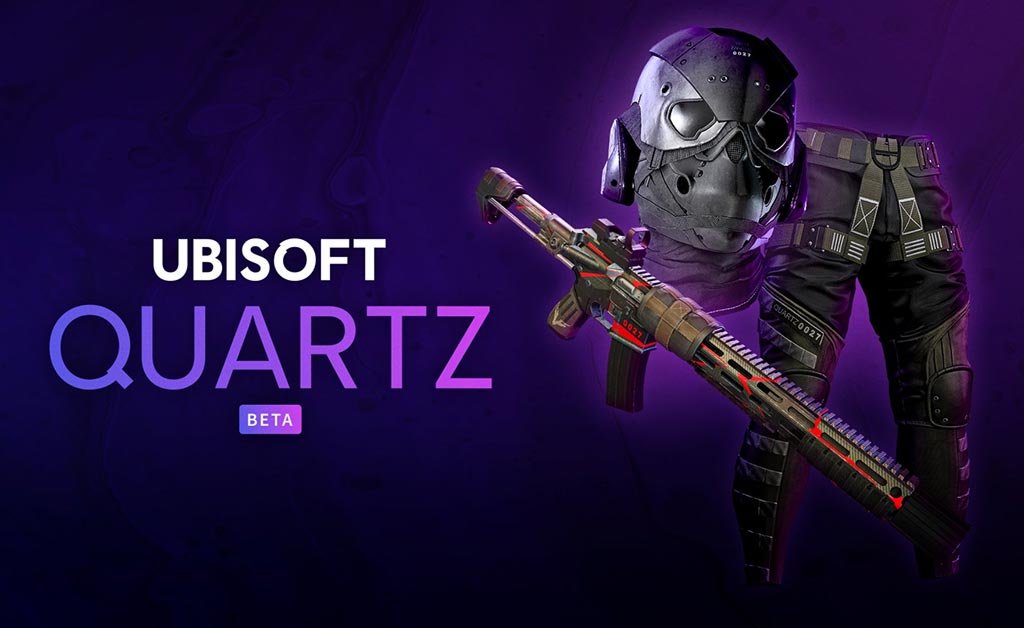 If you are interested in dabbling in Digits, for fun or even as some kind of speculative investment, you will need to fulfil a number of criteria. The first beta of Ubisoft Quartz becomes available on Thursday, Dec 9 at 6pm UTC. Regions where you can use the tool include; the USA, Canada, Spain, France, Germany, Italy, Belgium, Australia and Brazil. You will also need Tom Clancy's Ghost Recon Breakpoint on Ubisoft Connect for Windows PC, to have achieved an XP level or 5+, and be at least 18 years old.
To get people started with Digits and reward early adopters, Ubisoft has arranged for three drops of free Digits – on December 9, 12, and 15. These won't be the last drops, but will be followed up with more in early 2022.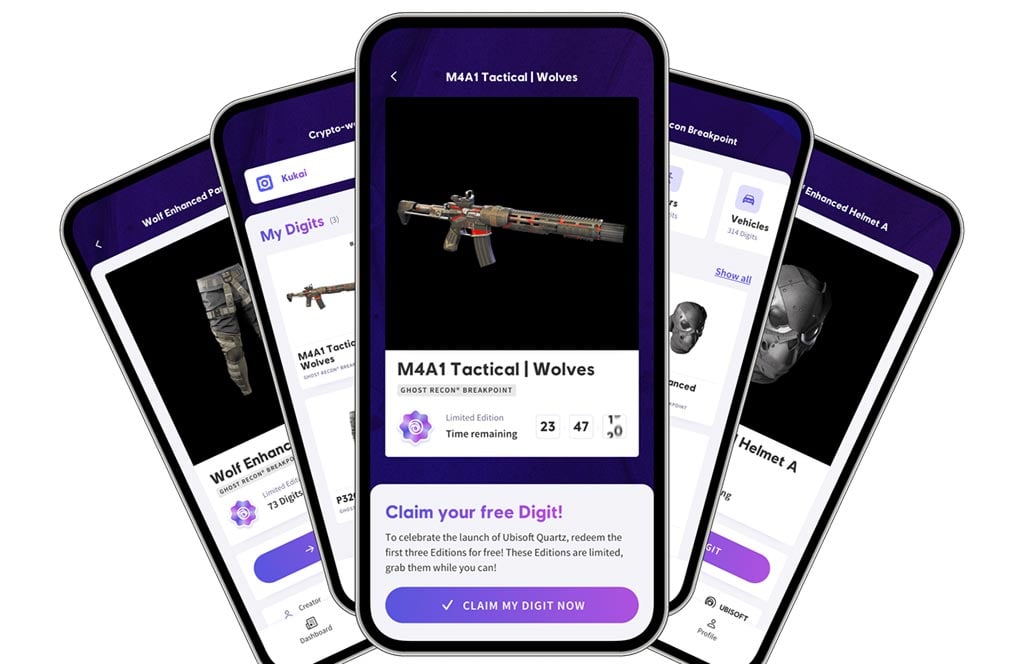 As Digits are described, it is hard to frown upon this in-game implementation. We are sure there will be more AAA gaming and NFT crossovers to come, from various parties. However, due to the nature of humans and business, some upcoming gaming NFT implementations will surely step across a level of acceptability or decency in the search for greater profits, that much we can be quite certain.