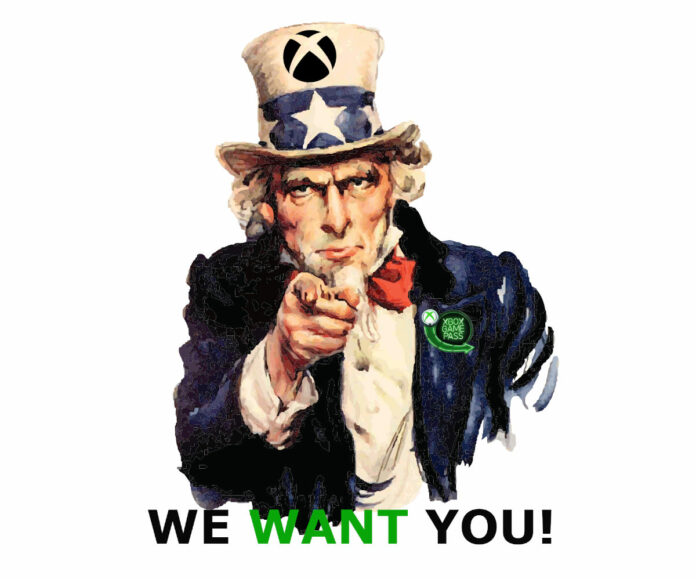 Back by popular demand, Microsoft has resurrected the enticing Xbox Game Pass Ultimate deal where fresh-faced subscribers can sign up for only £1. Xbox Game Pass is paramount to the Xbox experience, and Microsoft wants you!
One small caveat though, people hoping to capitalise and use the opportunity to use the clever Xbox Live Gold / Game Pass Ultimate conversion trick will be sorely disappointed.
A few of the guys at the office's preferred option is to save a few pennies on Xbox Game Pass Ultimate by waiting for the end of a given subscription, then stocking up on often heavily-discounted Xbox Live Gold cards or codes, and finally converting those codes at a 1:1 ratio. It was a neat little trick, and something I personally would have considered if I owned an Xbox Series console, but the jig is up!
Starting this week, conversion rates for Xbox Live Gold to Xbox Game Pass Ultimate will change to a ratio of 3:2 instead of the 1:1, meaning for every 30 days of Gold, you will only receive 20 days of Game Pass Ultimate in return. Boo!
Still, you have to admit it is somewhat of a good deal in lieu of paying outright for the Ultimate experience, which now sits at £12.99 per month.
Lately, Microsoft has made significant changes to the platform, bringing back the ever-popular GTA V to its massive collection of games, as well as focussing on first-party updates and releases – I'm quite enjoying Forza Horizon 5 and Sea of Thieves at the moment. Nevertheless, dreaded price hikes have been instigated in many regions around the world, though it could be argued that the hike is justified due to rising costs and ever-climbing global inflation. Everything is so expensive these days.
Nonetheless, whether your platform of choice is Xbox or PC, if you're a newcomer, be sure to grab the deal, here. At the very least, you'll have one month to try out a massive 100-game collection at only £1. That's good enough for me.