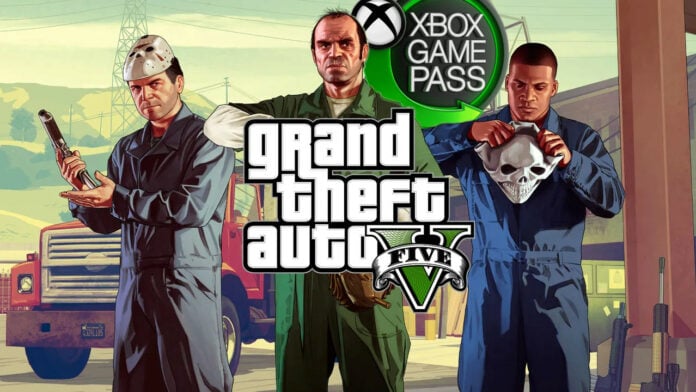 The latest additions to Microsoft's all-you-can-eat Game Pass service have been announced, with the July refresh boasting well-known names like Grand Theft Auto V, Insurgency: Sandstorm, and Sword and Fairy: Together Forever.
This month players are invited to go tactical in the team-based first-person shooter Insurgency: Sandstorm, build an automated factory while discovering the hidden secrets of an alien planet in Techtonica, or put on their exo-suits to fight dinosaurs in Exoprimal.
Without doubt, the title most gamers will go for is Grand Theft Auto V, specifically its online component, as Rockstar has recently dropped a new DLC. Dubbed San Andreas Mercenaries, this expansion adds six missions and three operations alongside a bunch of quality-of-life changes. This could well be the last GTA Online DLC as all eyes turn toward GTA VI, rumoured for release sometime next summer.
With GTA Online soon celebrating 10 years of existence, it has become harder to find players willing to do older missions, so bringing fresh blood will undoubtedly help the matchmaker find teammates for decaying missions and heists. A perfect opportunity to jump back and relive those days.
Those favouring a solo experience can also enjoy the heap of upgrades brought to the current-gen console version of GTA V, with higher resolutions and better reflections using ray tracing.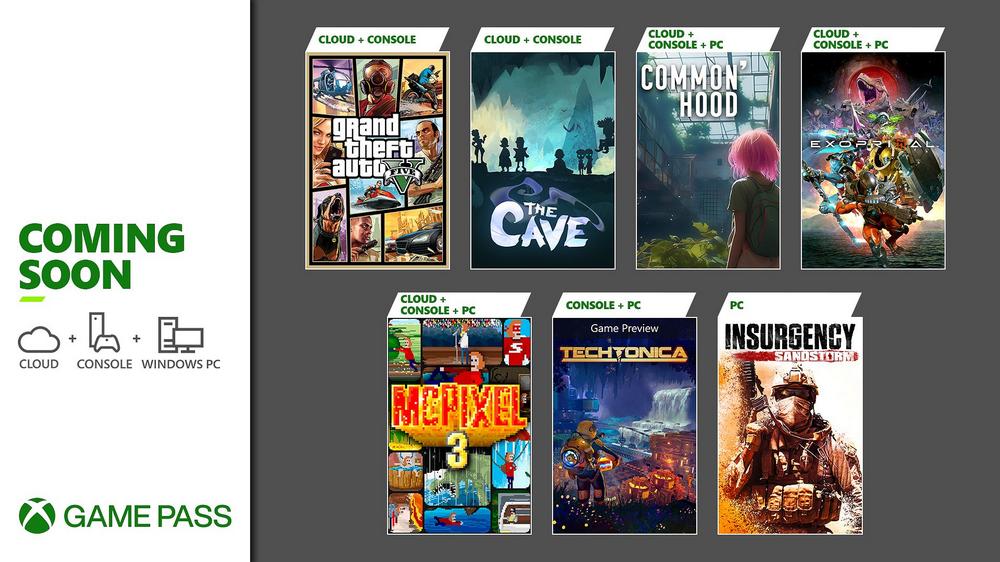 Without further ado, here is the full list of games joining this month:
Grand Theft Auto V (Cloud and Console) – Available now
Sword and Fairy: Together Forever (Cloud, Console, and PC) – Available now
McPixel 3 (Cloud, Console, and PC) – July 6
Common'hood (Cloud, Console, and PC) – July 11
Insurgency: Sandstorm (PC) – July 11
Exoprimal (Cloud, Console, and PC) – July 14
Techtonica (Game Preview) (Cloud, Console, and PC) – July 18 (Available day one)
The Cave (Cloud and Console) – July 18
As usual, a handful of in-game items and DLCs are also included, such as Barbie and Ken cars in Forza Horizon 5, Women's World Cup in FIFA 23, the Battle of Zhongyuan DLC for Wo Long: Fallen Dynasty, Hi-Fi Rush: Arcade Challenge (awesome game, by the way), and the Kraken Awakes DLC in Sniper Elite 5 (July 6).
At the same time, three titles are leaving the service on July 15, namely Exo One, Spelunky 2, and PAW Patrol The Movie: Adventure City Calls.