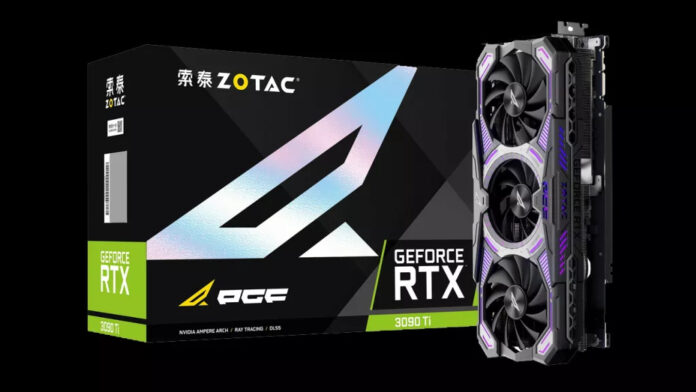 The engineering team at Zotac have certainly out done themselves with this one. The firm's GeForce RTX 3090 Ti PGF OC measures in at a whopping four PCIe slots in thickness and could be one of the largest variants of the card to date.
This card seems to rival last year's Asus x Noctua collaboration in terms of sheer girth. At the very least the Asus RTX 3070 Noctua Edition turned heads with its brown aesthetic. Coupled with two exceptionally quiet 120mm large fans, it also set a precedent for premium design.
Zotac's PGF OC, however, seems to be built out of necessity. The default power limit of the 3090 Ti peaks at a whopping 450W, leading many Nvidia AIB partners to opt for enormous coolers, often extending to around three-and-a-half slots.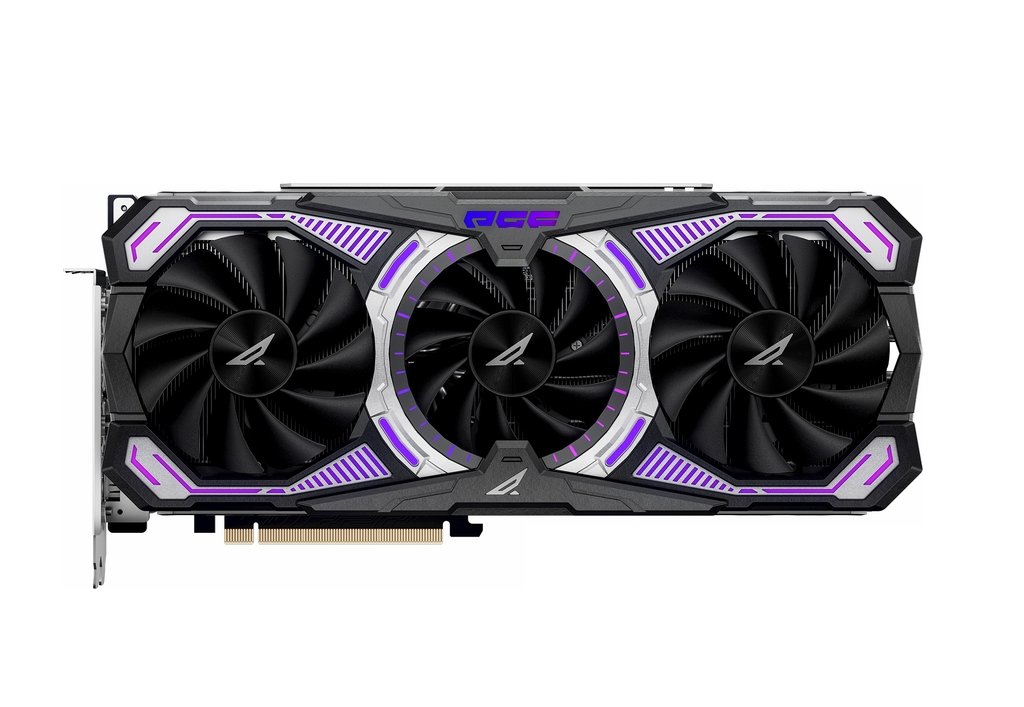 Taking things a step further, Zotac's behemoth employs a large aluminium heat sink encompassing most of the card. It has a triple-fan cooler with two large fans on the sides, accompanied by a single smaller fan in the middle. In the rear, a large circular cut-out allows air to pass through, effectively dissipating heat. A tried-and-true method inspired by the current generation of 30-series cards.
In terms of visual design, the PGF OC certainly captures the 'gamer' aesthetic. The front shroud features an aggressive brand logo top centre and a silver-on-grey finish. This is accented with purple LED lighting, and yes, it is aRGB so no need to worry about syncing the board with your setup. The rear also contains aRGB in the centre of the circular cut-out, and has additional angular geometric shape cut-outs revealing the PCB beneath. Not to everyone's taste, but I'm sure some will find it rather appealing.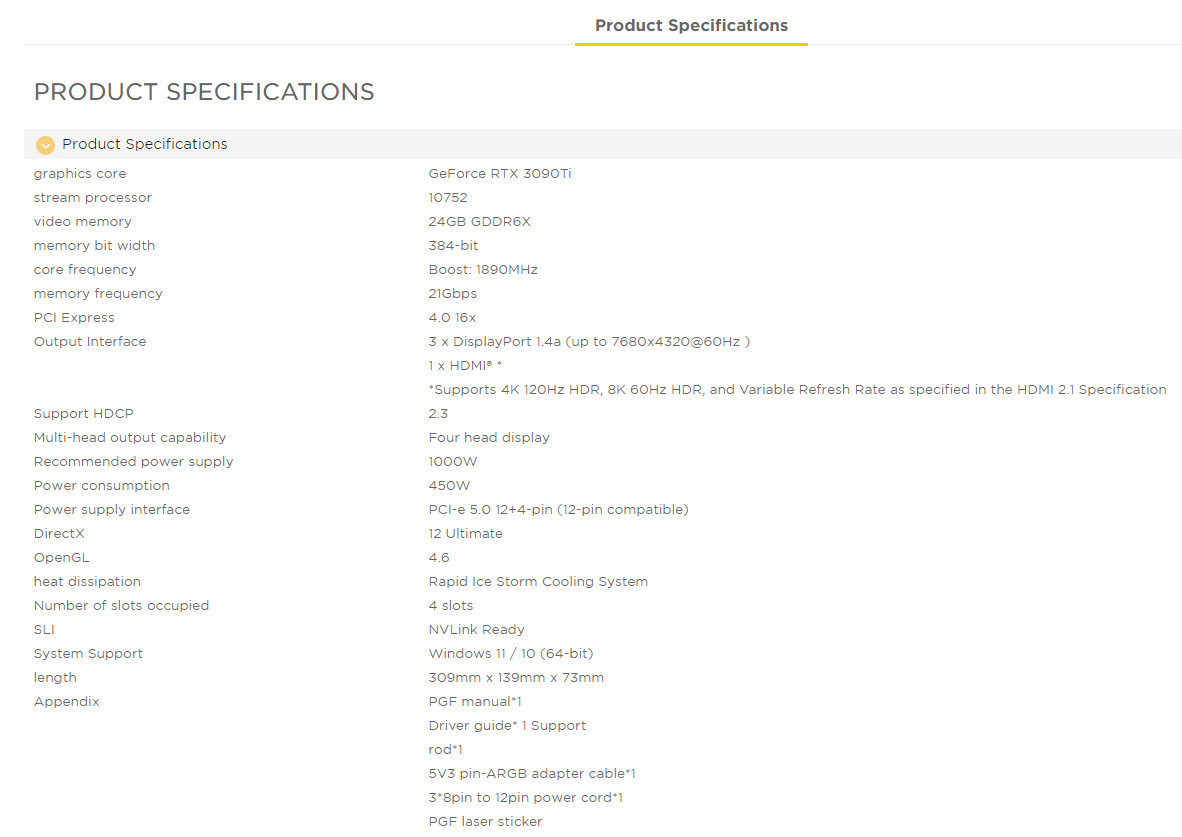 Closing in on specs, as mentioned earlier the GPU carries a TDP of 450W. The recommended power supply suggests you'll require a 1,000W unit. A listed boost clock of 1,890Mhz is rather conservative considering its AIB brethren, though with a cooler that large, expect users to push both power draw and clock frequency to their limits.
Eager to go big and bold on your next GPU? There's a snag to this tale. At the time of writing, PGF OC is not available in international markets and is initially intended for Asia only. No pricing yet, but take our word for it, Zotac's beastie won't come cheap.