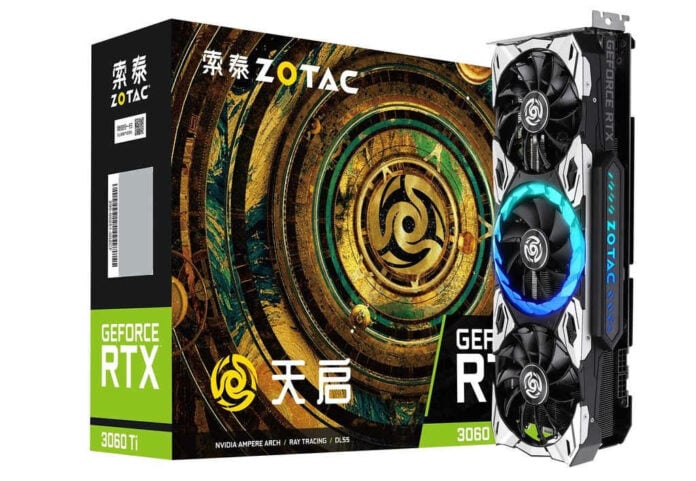 Last month there were some rumours pointing to a potential GeForce RTX 3060 Ti using an Ampere GA103 GPU. Now we got some concrete evidence of that, as Zotac just added three models to the line-up. Namely the 'RTX 3060Ti-8GD6 PGF GOC-X', 'RTX 3060Ti-8GD6 GOC-X', and 'RTX 3060Ti-8GD6 X-GAMING GOC-X'.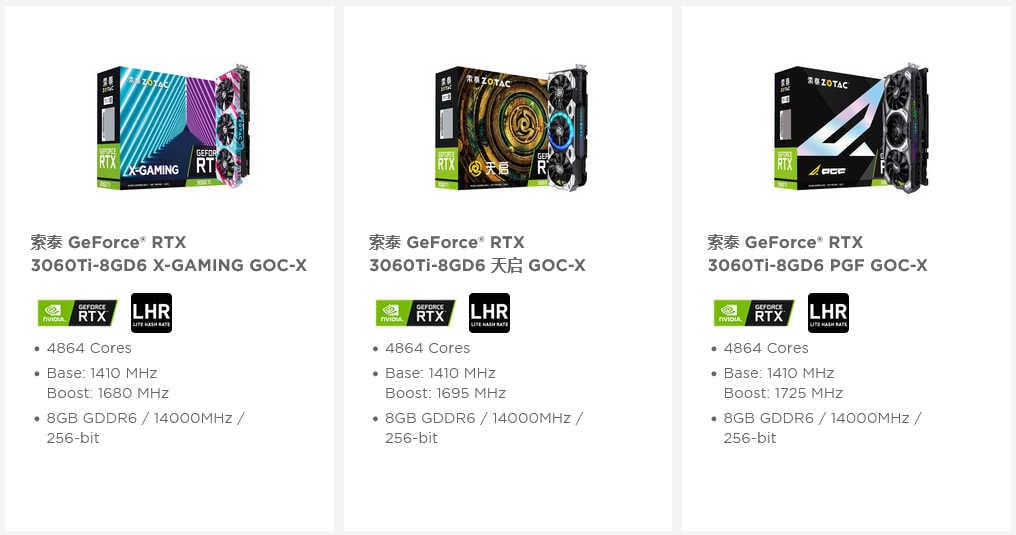 The only way to distinguish them from the old (non-GA103) ones is the added 'X' letter at the end of each name. Also, there is little difference between these three SKUs, as is the case with all new cards these days.
Performance between GA103 and GA104 versions of the RTX 3060 Ti ought to stay the same as they both use 4,864 Cuda cores and 8GB of GDDR6, which is a fraction of GA103's 7,680 maximum core count. This makes us wonder why would Nvidia do that? Is it because of too many defects even in desktop GA104, or is there an oversupply of these mobile parts? As a reminder, the GA103 was first used on laptop GPUs like the RTX 3080 Ti.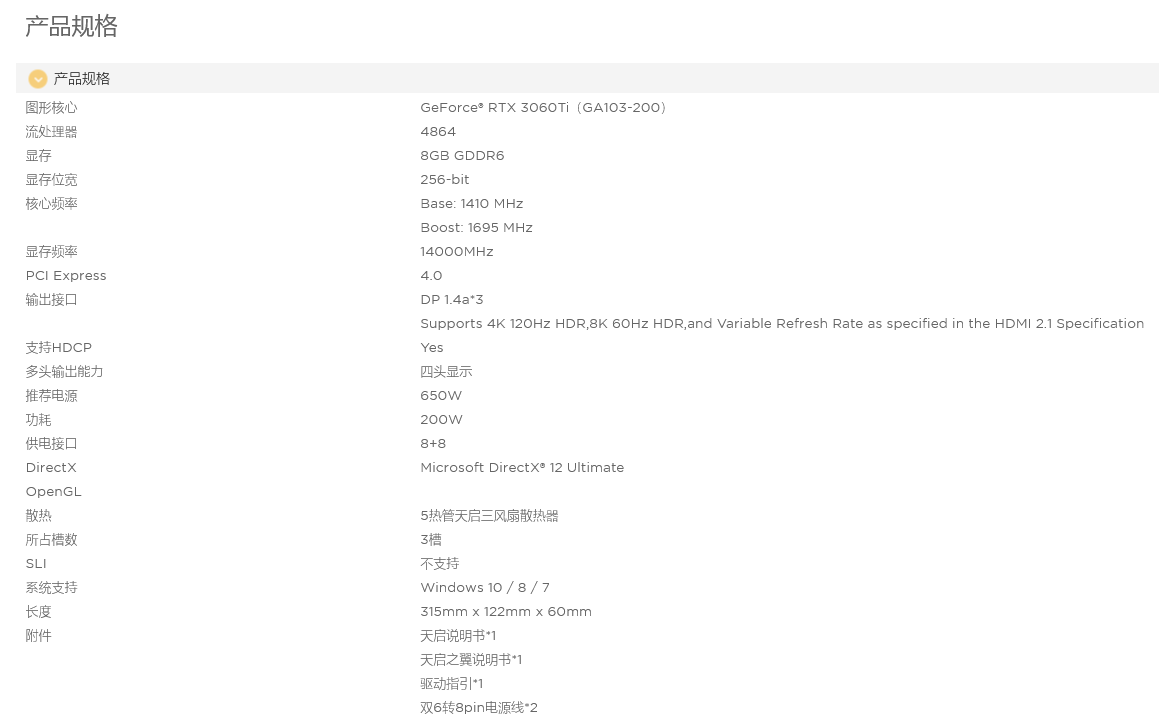 At any rate, hopefully this GPU can help alleviate some of the supply constraints, making graphics cards more available, maybe even cheaper.
As far as we know, these are aimed at the Chinese market, but nothing stops Zotac or any other manufacturer from releasing GA103-based graphics cards to the rest of the world.