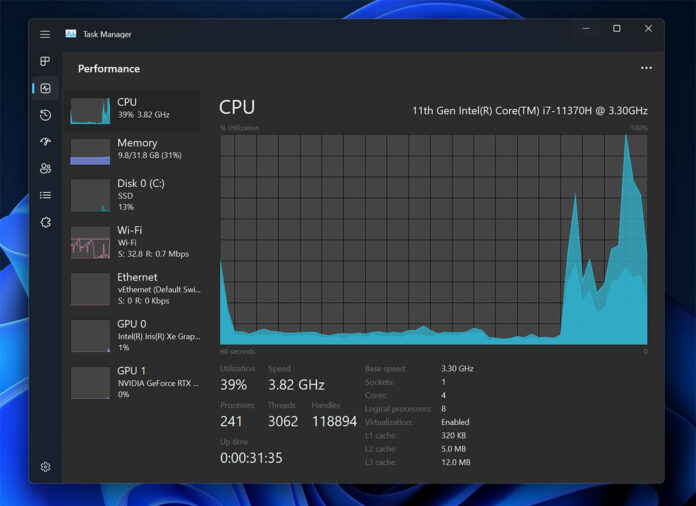 Microsoft has released its latest Insider Preview Build of Windows 11, giving enthusiasts and developers a chance to go hands-on with a slew of new features designed for public release.
Version 22557 has been detailed by Amanda Langowski, Windows Insider Program Lead, and includes a whole of refinements that will add some much-needed meat to Windows 11's bones.
Chief among the additions is the long-awaited ability to organise pinned apps into folders on the Start menu. Such basic functionality should have been there from the get-go, but it is a welcome change nonetheless, and there's more on the horizon with Microsoft stating that the ability to name and rename folders will be added to upcoming builds. Baby steps indeed.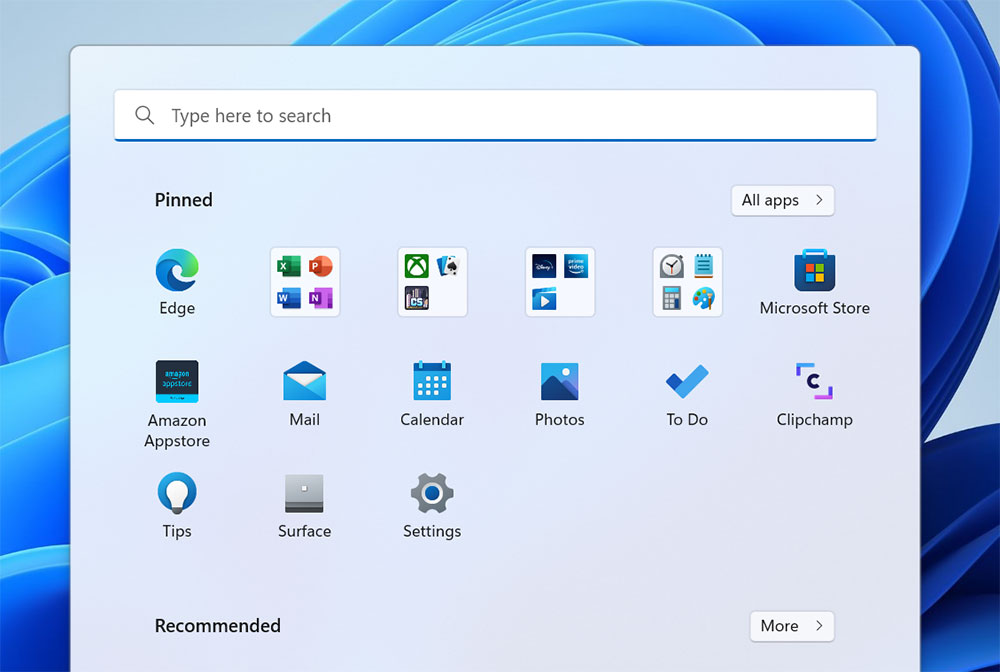 We jest, yet in truth Windows 11 is slowly but surely getting to where it needs to be in terms of delivering the basics users come to expect as well as a range of quality-of-life improvements.
One such upgrade is convenient access to the operating system's excellent snap layouts; previously accessed via the maximise button on any window, users will now be able to drag any window to the top of the screen to reveal the snap selection.
Useful for either touch or mouse, while for those who favour a hands-on approach, Windows 11 is also gaining five extra gestures to bolster touchscreen navigation. These include swiping up from the centre of the taskbar to display the Start menu, swiping across to alternate between pinned apps and all apps, plus an option to swipe up from the bottom-right of the taskbar to display Quick Settings.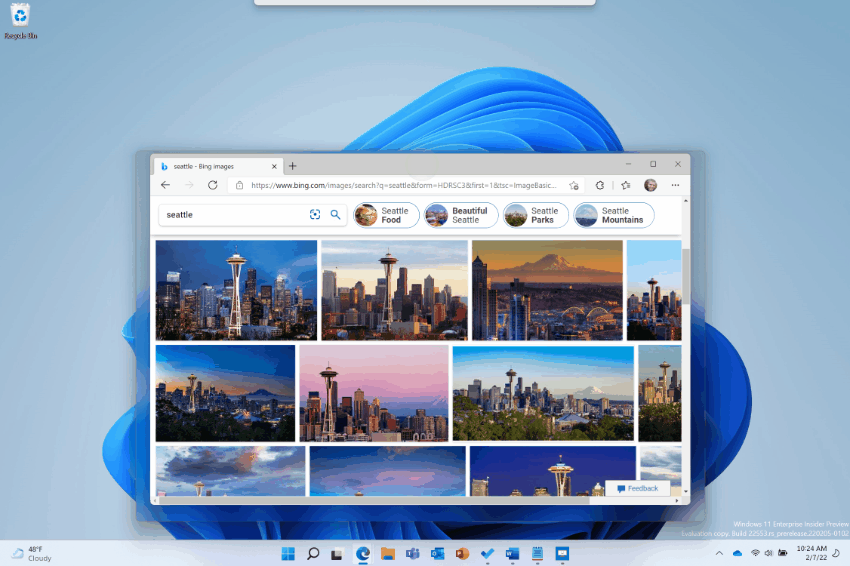 Dark mode is finally coming to Task Manager – big cheers from the many users longing for system-wide darkness – and the switch coincides with a redesign that introduces hamburger-style navigation that's more in keeping with other default apps. Efficiency mode, previously dubbed Eco mode, is also being given a wider rollout and can be used to lower resource consumption on intensive apps.
"You can apply Efficiency mode either by clicking on the command bar in the Processes page or right click on the process. You can only apply Efficiency mode to single process and not to the entire group process," says Microsoft.
Other highlights include the ability to drag and drop files between apps on the much-maligned Windows 11 taskbar, and the long list of enhancements includes a few seemingly trivial tweaks that some will notice more than others. A reduction in the number of notification sounds that play when you connect and disconnect docks and monitors sounds particularly appealing to us.
There's a lot to take in, but when, or rather if, these upgrades will be made public remains unknown. Microsoft is keen to point out that "the Dev Channel receives builds that represent long lead work from our engineers with features and experiences that may never get released."
One would hope many of these improvements are rolled out to general users in the months ahead.