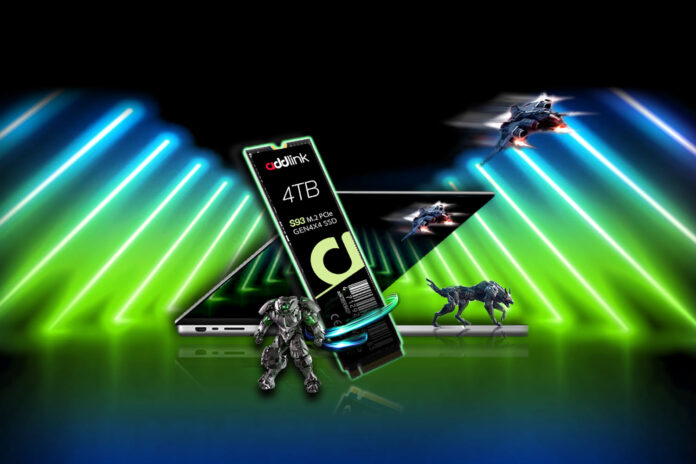 Addlink has announced the S93 NVMe 1.4 M.2 SSD family, rocking Gen 4 transfer speed and improved efficiency tailored toward mobile devices.
The S93 series follows the widely available 2280 M.2 format measuring 80mm(L) x 22mm(W) x 2.25mm(H), packing 1TB, 2TB, or 4TB of 2,400MT/s 3D TLC NAND flash.
Regarding sequential speeds, Addlink declares 7,200MB/s read plus 6,100MB/s write on the 1TB drive, alongside 7,400MB/s read plus 6,500MB/s write on the 2TB and 4TB models, with 1,000k read and 820k write IOPS. The brand also claims to have reduced power consumption by over 35 per cent compared to other Gen 4 SSDs – a good thing for battery-powered devices.
Performance is generally pretty good, but those wanting more implies moving to PCIe Gen 5 drives which come with their own requirements and most notably higher prices.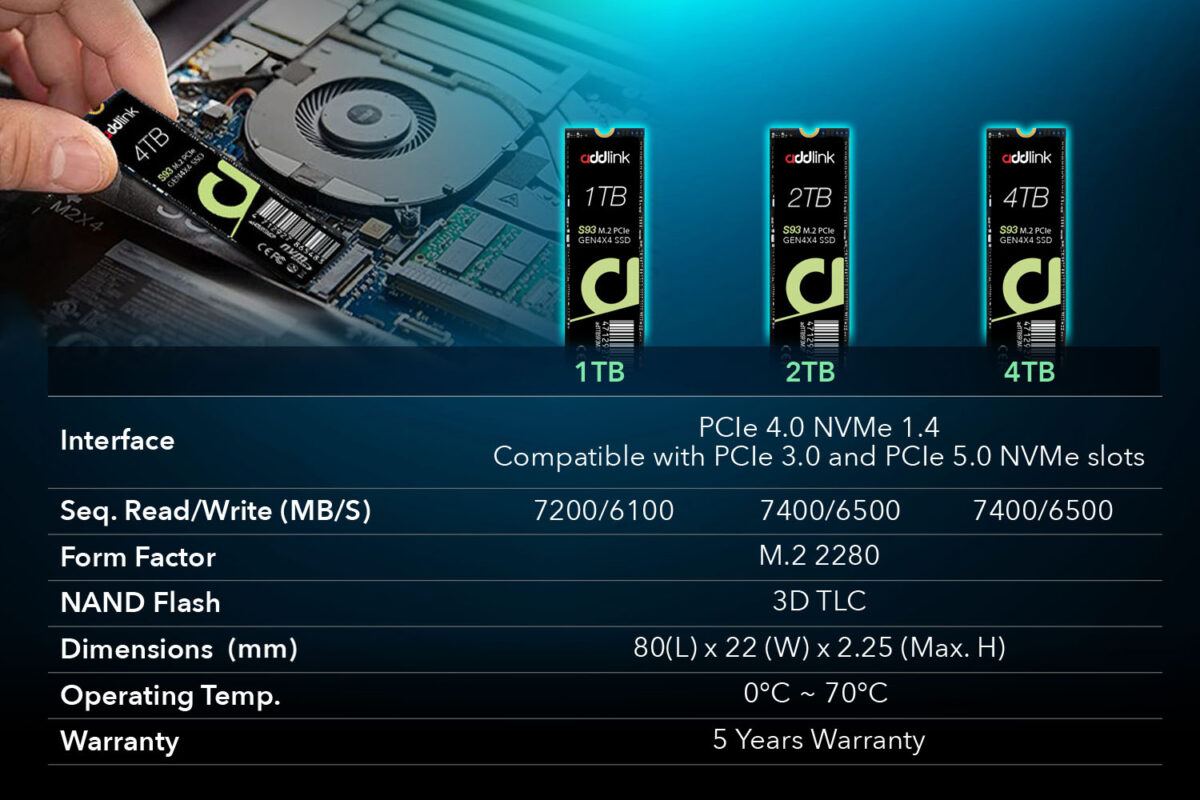 Unfortunately, the S93 series doesn't include any DRAM cache, only relying on a host memory buffer (HMB) and SLC caching to optimise transfer speeds. That said, if implemented correctly, unless you are a true power user, you shouldn't see much difference.
Due to its thin design, Addlink advertises this lineup as perfect for laptops boasting PCIe Gen 4 M.2 connectivity. That said, nothing is stopping you from using these on a desktop. The same goes for the M.2 slot generation, be it PCIe Gen 5 or Gen 3, the S93 should work just fine, though you will greatly limit the maximum speed when using PCIe Gen 3. And if you are a PS5 owner, the A95 may be a better choice as it includes a heatsink, all while offering a higher capacity.
Addlink's S93 SSD series can be found on Amazon at $156.99 for 2TB and $224.99 for 4TB, backed by five years of warranty.